Glassblower's Interviewed by Elev8 Presents
Published by Elev8 Presents on 12/17/2019
Glassblower Interviews by Elev8 Presents
As glassblowers, we love to get to know other glassblowers.
First glassblowers are a very unique group of people living a true counterculture lifestyle. As a 14-year glass blower I am fascinated by the questions why do you blow glass. As I know what goes into the glass I wonder that same question all the time. I think in order to be a glassblower you must be a bit crazy, a dreamer and have the ability to let shit slide off your shoulders. Most blowers call that water bowl or metal bucket their hopes and dreams. As we learn glass we learn a lot of what not to do and end up with a lot of broken glass. Only after grasping glass can a person finally get past the breaking stage. Yet each time a blower expands their skill set then end up in a place where they are learning and shit happens. The second thing that blows me away about glassblowers is their undying attempt to improve their art. It's so neat to watch a blower grow, which I have had the pleasure to watch over 30 blowers grow. Here we will begin to post glassblower interviews to see what makes them tick, what they love about glass and gosh darn it, do they believe in E.T.s? We hope you enjoy our attempt at interviewing these glass artists.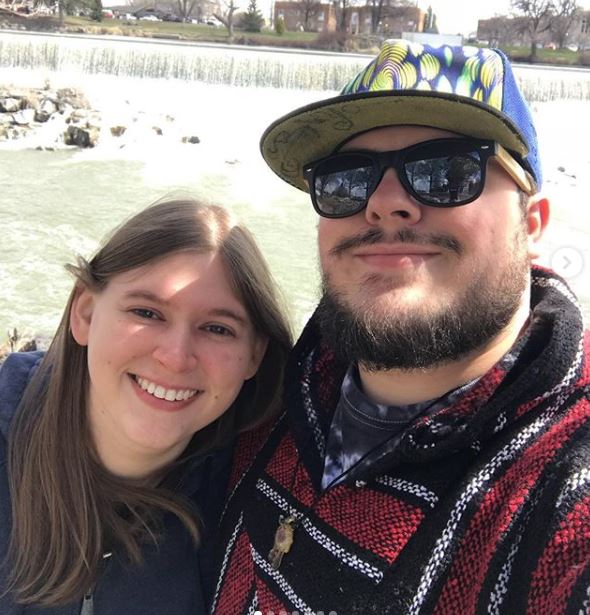 Join Tesla Glass in this glassblower interview
---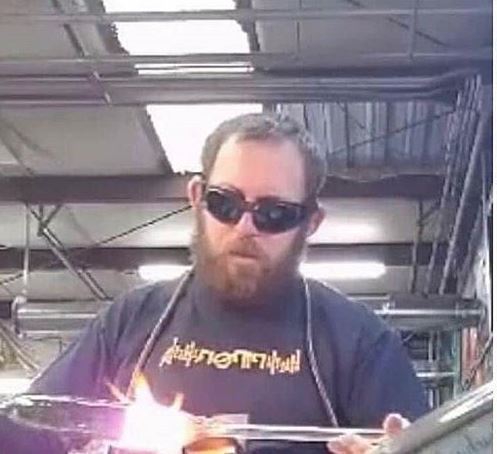 Get to know Terry Sharp glass, an OG glassblower from Indiana. His work is remarkable. Click the link above his image to see more.
---
Glassblower interview with Don Chile Ortega Glass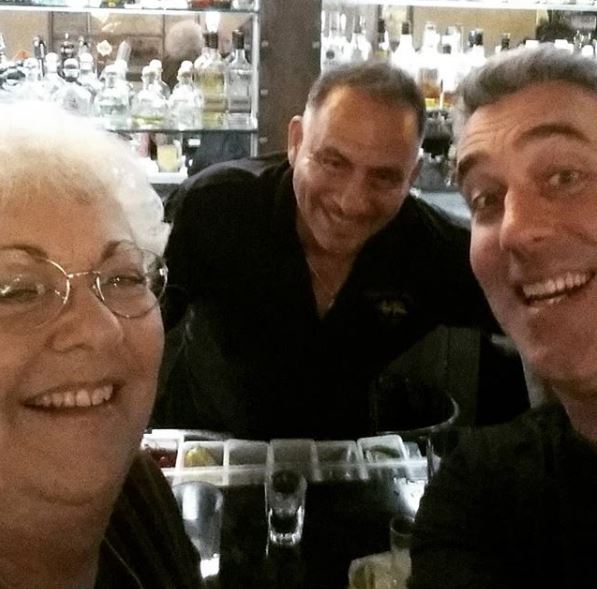 We were super lucky when Don stopped by the Elev8 Premier studio and Steve got the nerve to ask for an interview. Don Chile Ortega glass is world-renowned for quality. Sit back and load your vape up with some killer green and get to know the amazing Don Chile Ortega in this glassblower interview.
---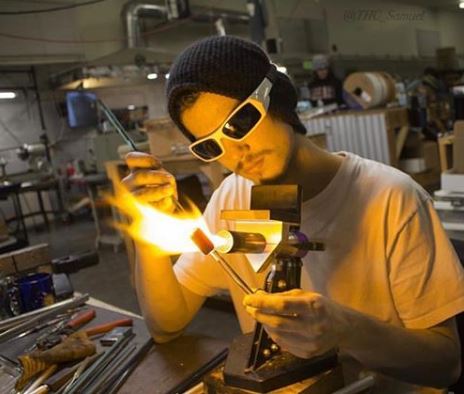 This new and upcoming glassblower Caleb aka Shurlokholm glass. His father has been blowing glass for over 20 years so it was natural for Shurlokholm glass to take up glassblowing.
Shurlokholm glass felt his first burn and said shit, I can handle that and just dove in working glass the best he could.
---
Get to know Flame Princess Glass! When you love lucky elephants, Flame Princess is the glassblower to go to.
---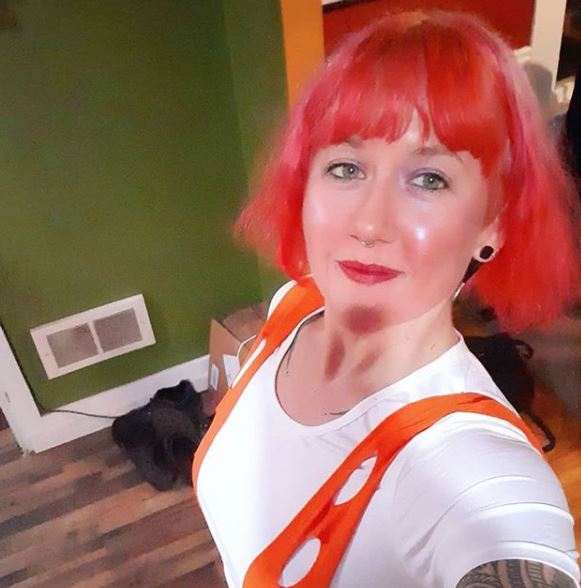 Blossom Glass is such an amazing blower to get to know, we are so lucky to have been able to get a few minutes of her time. Spend some time as we get to know the one and only Blossom Glass!
---
Job Glass has been in the glass industry making and blowing glass for many years at this point in time. He has taken an ordinary creature like a chicken and made it into a work of art that any glass connoisseur can spot from miles away. Get to know this amazing and fun artist as Elev8 hangs with the one and only Job Glass!
---
Here we get to know a little about the amazing Niko Cray Glass. This glassblowing artist sets the standard and owns his snake design. The clean lines, amazing characterization of the pieces just make one fall in love with his glass.
---
Merc Glass is a leader in the glassblowing industry bringing alien creatures to our world from where ever he finds these Minions.
---
Grimm Glass takes the milli making technique to new levels with his scenery tubes. Like no other Grimm Glass is breaking the glass ceiling
---
Marcel Glass s always taking glassblowing to the next level. Making some of the largest millis in the industry, you can support him by supporting Project 33. Project 33 is an artistic attempt at making money art, and art money.
---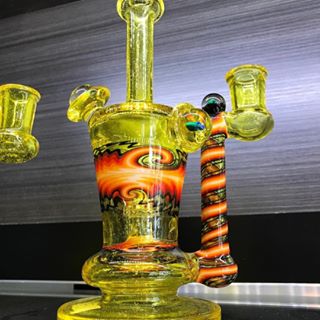 Take some time and get to know Joel Halen and what makes him so damn dope! His glass art is always on point and being in the glassblowing game for many years, he has developed a following that loves the brand Joel Halen glass. Now get some bangers by Joel Halen!
---
In this small interview with glassblower AKM we get to know a little about what got him started in the industry as a glassblower. At 20 years AKM has a great grasp on the amazing skill set it takes to be a glassblower, while still being humble and seeing hard work and dedication is what it takes to be a glassblower.
---

Get to know Skeeto Glass, one dope glassblower working at the Elev8 Glass Premier studio. With his love of graffiti, you can see him putting together spray cans and things of the sort. Glassblowing is not just a job, but a passion for Skeeto Glass
---

You can nearly find this amazing glassblower Matt Z. on the torch making a piece of high-end heady glass. Specializing in wigwags and alien skin, the fire that this talented glassblower brings to the game is out of this world.
---

Scott Griffin is not just a glassblower, but also one of the industries leading tool makers. Making the industry standard for pedals, you know you get quality when Griffen glass gets a hold of it.
---

Trident glass is a team of glassblowers making some of the finest glass in the bong industry. With the sculpting and drawing that they do on their water pipes, you know you are getting that one of a kind work of art.
---

Noble Glass is the leader in soft glass for the smoking industry if you want American made soft glass. They are making some of the dopest glass in all of the glass game, and when they do it with soft glass, it looks amazing and is very affordable. The use of dichro makes some of the work the dopest in the glass industry.
---

Coyle is known for his monkey sculpting and pushing the glassblowing game to a new level with the amazing characteristics that he puts into each one of his glass works of art. Get to know Coyle the amazing glassblower in this interview.
---

Both Hops and Rocko were found here at this event and we got a small interview with them. Two of the industries top glassblowers when we got a chance to sit down with them never did a dull moment pass. Full of energy and skill, when you own a Hops or Rocko piece of glass, you are owning a piece of glassblowing history.
---

Emily Marie is one of the most talented artists in the industry. Not only beautiful but highly talented with an attention to detail not found in many blowers. This is why you will see Emily Marie's glass in only to top glass galleries in the industry like Elev8 Glass Gallery.
---

David Graber glass is some of the most sought after glass in the world. With the amazing skill set this guy has, he will have you wondering how did he get that into that piece of glass. His flowers look like flowers, and his bees look like bees. The lifelike realism in this glass made by David will have your mind blown.
---

Pyro glass is a glassblower that has a passion for glass and fire. Working on a new technique you will find this blower making some of the industries dopest glass. Get to know Pyro glass in this glassblower interview.
---
Glassblower interview with DBK Glass

Dylan Kelly is one of Colorado Spring's top glassblowers. Watch this video with DBK glass and learn why you need to own a piece of his glass!
---

Windstar glass is an up and coming glass artist. In this interview, you will get to know how she started in the glassblowing industry and what some of her most favorite glass techniques are. Check out this amazing Sherlock made during this interview at Elev8 Premier Glass Studio.
---
If you are a glassblower and want us to do an interview please get in contact with us. We prefer to do the interview with the glassblower in person, but we can also do an interview with our glassblower interveiw technique over the phone.