Click here to see what's new about the Super Surfer v2!
Why choose a Super Surfer over a Silver Surfer?

Features a variable speed forced-air fan for those with weaker lungs or for filling up bags that can be easily passed around or used on the go
Comes with a uniquely designed glass, silicone, and titanium valve system to close your vapor bag off and prevent leakage
Fitted with a 7-color LED system with 3 modes: Single Color, Fade-In-Out (3 speeds), and Fade-Between (3 speeds)
Fan and LED system have individual rotating knobs. LEDs can be switched on/off by pressing the knob down, and changes by turning the knob.

Why else should I choose a Super Surfer?

Glass-On-Glass design produces pure, great tasting flavor
Ceramic heating element provides evenly distributed convective heat, reducing the risk of combustion
Angle of the heater-cover to wand connection prevents flower from falling into the element
Ships in a high quality hemp and polyester padded bag with pockets for all components
Diffuse your favorite essential oils or wax melts 24/7 with the
Designed, assembled, and tested in Colorado, USA
The Super Surfer v2 brings 7th Floor back to its roots, and moves the temperature knob back to the front of the vaporizer.
Instead of a button that switches through the LED modes, we've replaced it with a knob that can easily go back and forth between colors, and click to turn on/off. We've also reworked the LEDs to 13 different modes, 7 of which are single color, 3 blending between colors, and 3 fading in and out between colors. The modes that transition between colors work on 5, 10, and 30 second intervals!
7th Floor has replaced the heater stand base with one that allows for more air flow. This gives you a much stronger fan experience with the same quiet fan you've come to know and love.
LED Modes
Single Color
1
2
3
4
5
6
7
Wave Rider Series
Customize your Super Surfer by making it one of our top of the line 'Wave Rider Series'! By using a special paper and ink, we are able to bake high quality images directly into the housing of your vaporizer! Not only is it super durable, but with the opportunity to have any image you could imagine on the vaporizer, the customization potential is unlimited!
Click Here to learn more about Wave Riders!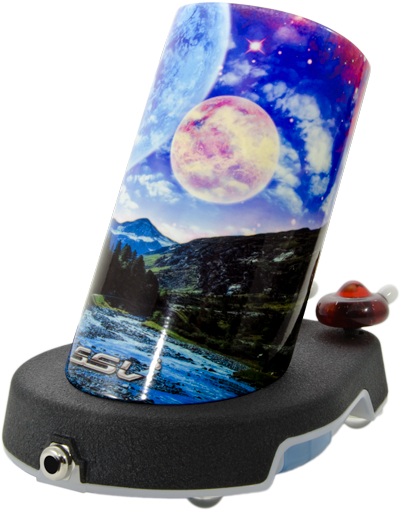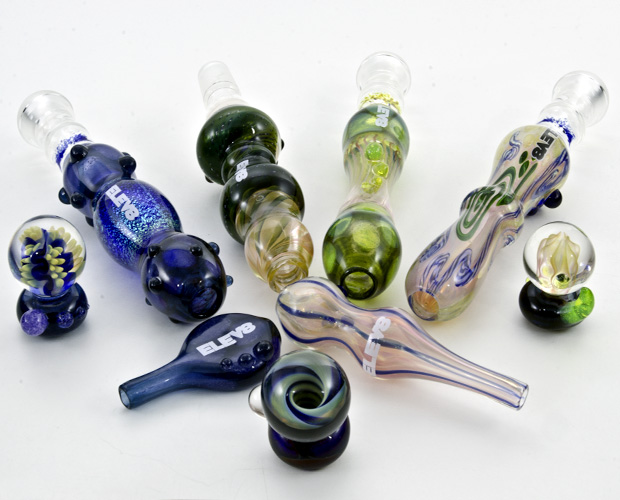 Custom Glass
Something many people don't know about 7th Floor is that we have our own team of highly skilled, self-taught glass blowers who not only make all of the glass for our vaporizers, but also spend their time making heady glass such as dope water filters.
Click Here to look at custom glass!