We sat down with Matt Robertson, a legendary sculptural glass artist, and talked to him about his career and love for glassblowing. Robertson came out of high school with a passion for animation and he pursued a prestigious animation program at Sheridan College but his application was rejected. Robertson decided to enroll in a few different classes anyway while he waited to reapply, but when he saw other students working in the glass hotshop program at the college in around 2003, Robertson decided that he wanted to pursue a career like glass crafting that would allow him to work in a creative role without needing to answer to some executive at an animation studio. He enrolled in the glass crafting program at Sheridan College and graduated with his degree in 2007.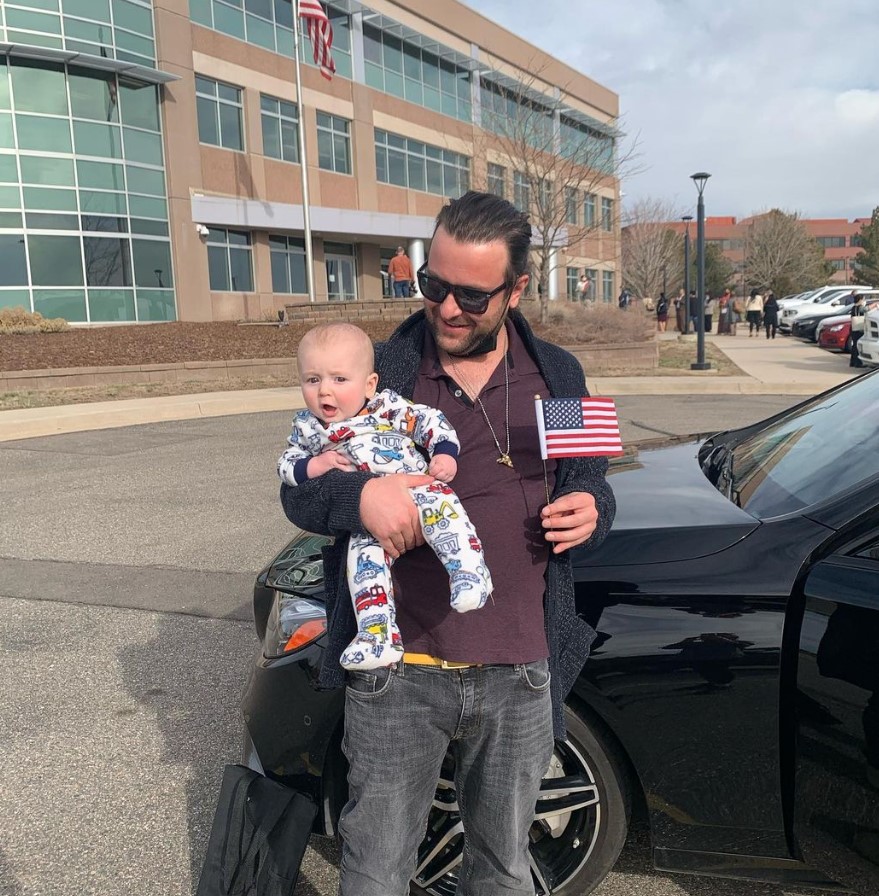 After college Matt Robertson moved out to Eugene, Oregon and tried to make a career from soft glass art creations but at the time the United States was slipping into a recession and purely artistic works weren't selling well enough to pay the bills. Looking for a way to make ends meet Matt Robertson turned to borosilicate glass pipes, and though he had to transition from soft glass to borosilicate he quickly began turning out pipes. Within a few years cannabis legalization began sweeping the nation, starting with Colorado and Washington in 2012, and Matt Robertson found himself in the middle of a market which was exploding all over the country.
Over the years Matt Robertson has become known throughout the industry for his incredible sculptural animal creations, especially his signature giraffes. Early instructors at Sheridan College like Blaise Campbell, currently under the employ of Jeff Goodman Studios, were heavily influential on Matt Robertson's sense of design. Robertson's love for animation also likely had a significant influence on his subjects and forms. Robertson has a fantastic sense for color and shape, and the quality of his work reflects the years of artistic study that have gone into creating a Robertson Glass piece.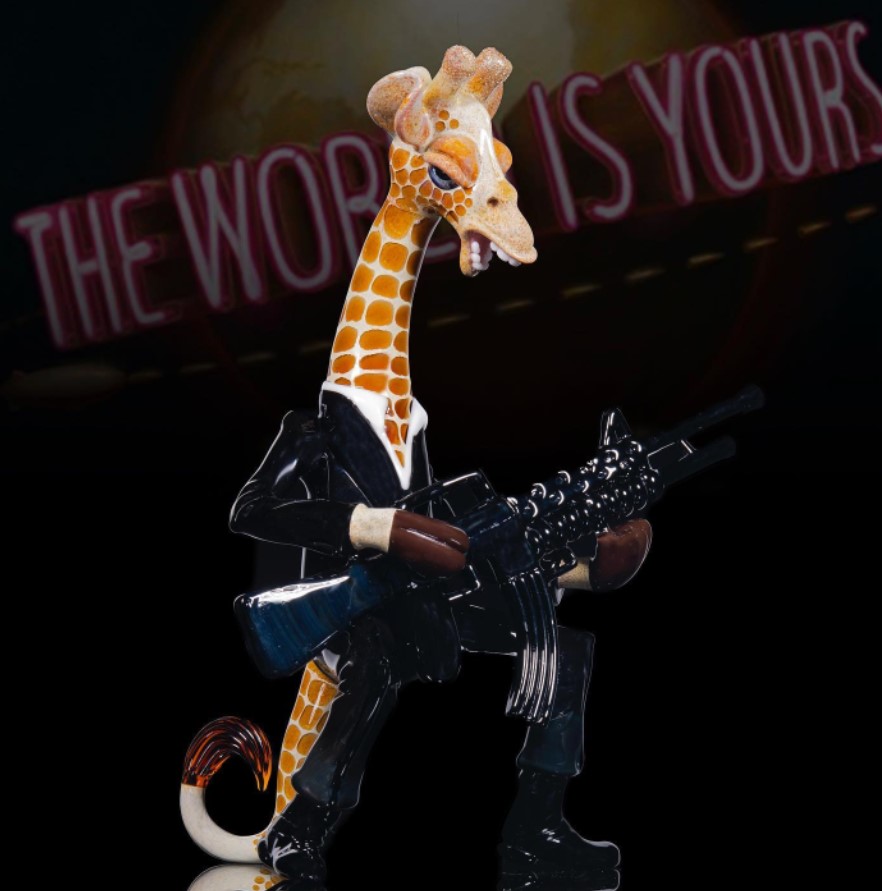 The pursuit of knowledge and the desire to learn has been a constant in Matt Robertson's career and has played a huge role in pushing him to the level of quality that he is creating now. In particular Matt Robertson credits a class that he took from Banjo Glass, Scott Depp, and Mike Fro for having a drastic impact on how Matt approached his work. Robertson encourages any glass artists who are serious about their craft to pursue formal classes as they are rare opportunities to get insight into how the best and brightest artists in our industry work, and that alone can be invaluable to a fellow artist who wants to learn.
In the future Matt Robertson wants to continue to expand his horizons in the world of glass. New techniques are being developed all the time, while some other techniques have fallen by the wayside and Matt wants to find time to focus on those techniques in which he's lacking experience. Matt Robertson is also focused on creating a better balance between his work life and his home life, and he's beginning to find a more comfortable balance compared to the days when he was still young and learning. We're sure that Matt Robertson is going to continue to amaze the glass industry with his creations, and you can see more of his work over on the Robertson Glass Instagram page.