We talked to longtime glassblower Otto Sturdivant, also known as Hoodrattshit, about his career in the glassblowing industry and his entrepreneurial spirit. Otto isn't just an amazing glassblower; Hoodrattshit is a lifestyle brand that reflects the namesake artist's personal vision, sense of visual style, and love for motocross culture. Beyond the Hoodrattshit brand, Otto is an avid motocross rider and his wide range of interests are all represented in his brands, in his products, and in his glass art.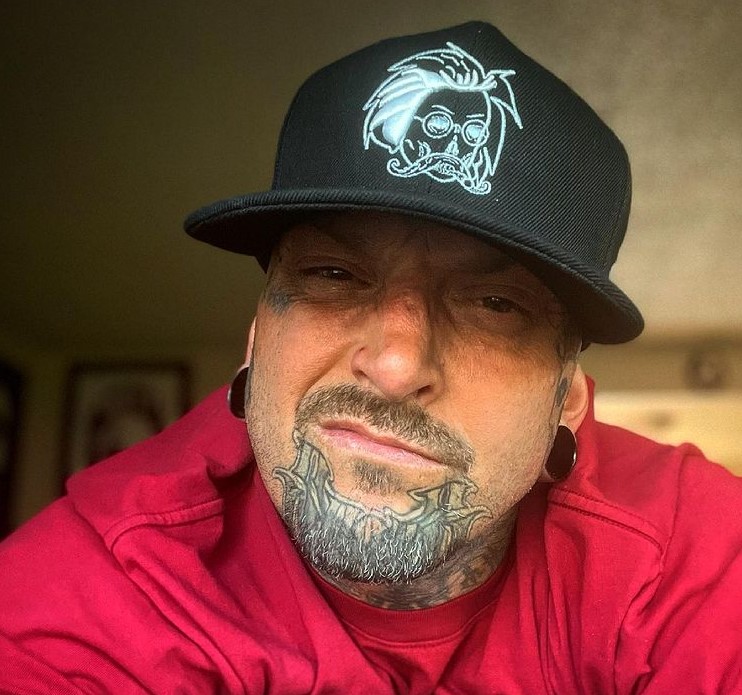 Hoodrattshit started glassblowing around 1998 when he was 18 years old. At the time he was working in a head shop, and he would regularly encounter glassblowers who would come into the shop to sell their products. In the 90's most glassblowers were tight-lipped and downright secretive about their craft, and as Hoodrattshit's interest in glass pipes grew he began looking for a blower who would agree to take him on as an apprentice. This turned out to be no easy task, but after searching he found a blower named Adam Stone who offered to take him on as an apprentice for $1,700, and Hoodrattshit had to buy all of his own equipment.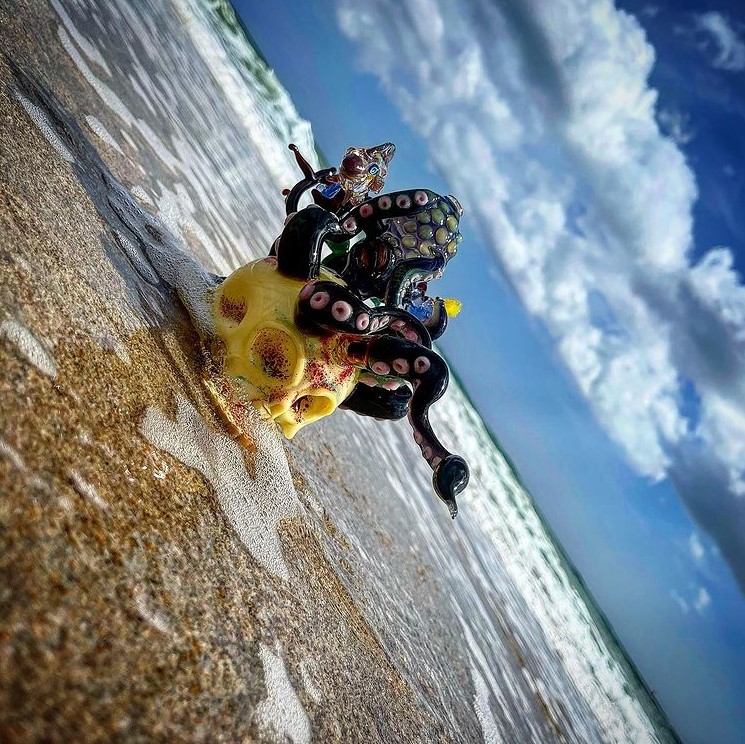 After completing his apprenticeship, Hoodrattshit continued to blow glass until 2007 when he took on a professional motocross career. During this time Hoodrattshit stopped blowing glass and focused solely on motocross for more than ten years. He was drawn back into glassblowing roughly three years ago after Hoodrattshit contributed to a charity event for children and youth. One of the children at the event was interested in glassblowing but was struggling in school, so Hoodrattshit made an agreement with the teen that if he finished school then he could become Hoodrattshit's glassblowing apprentice and Otto would teach the teen everything he could. This act of kindness drew Hoodrattshit back into the world of cannabis art glass, and after Otto saw all of the new developments that had been made in the industry during his absence he was inspired to embrace the craft full-time once again.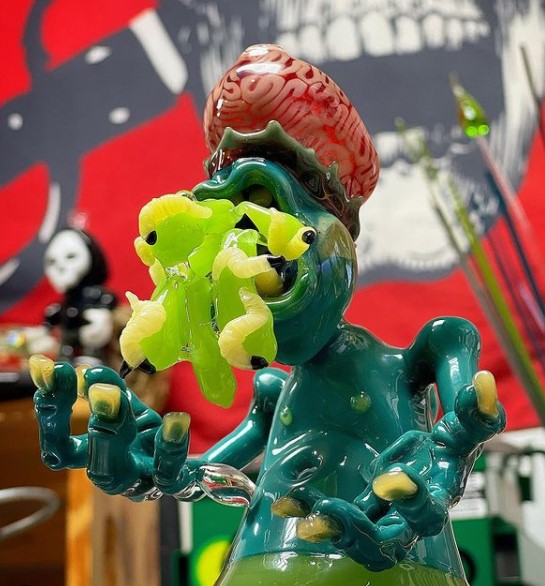 Now, Hoodrattshit is balancing multiple brands in different mediums while also contributing to live events in his community. He got out of motocross after breaking his legs in an accident, and during his recovery Otto started "Hoodrattshit" as a clothing and apparel line, and now he uses that name for his glass products as well. One of his signature glass pieces are called Creats, a unique type of character rig with a visual style reminiscent of punk comics or Troma films.
In the future Hoodrattshit is planning to collaborate with more blowers and continue to develop his talents. He recently developed a line of fashionable sunglasses for glassblowers to use at events and livestreams called Heady Didys, and you should definitely check them out as well as Otto's Hoodrattshit clothing line and his incredible glass art which is sold under the same name. You can find more of Otto's work over on the Hoodrattshit Instagram page.