We talked to glass artist Byron Keirnan Glass about his career and love for glassblowing. Byron Keirnan started blowing glass shortly after leaving high school in 2009. At the time Byron wanted to be a welder or machinist, but he had collected glass all throughout high school and after graduating he had a chance to go to a glass shop where he learned a little bit about glassblowing. Byron Keirnan was hooked right away and decided to go all-in on the craft, and he's been blowing glass continuously since that time.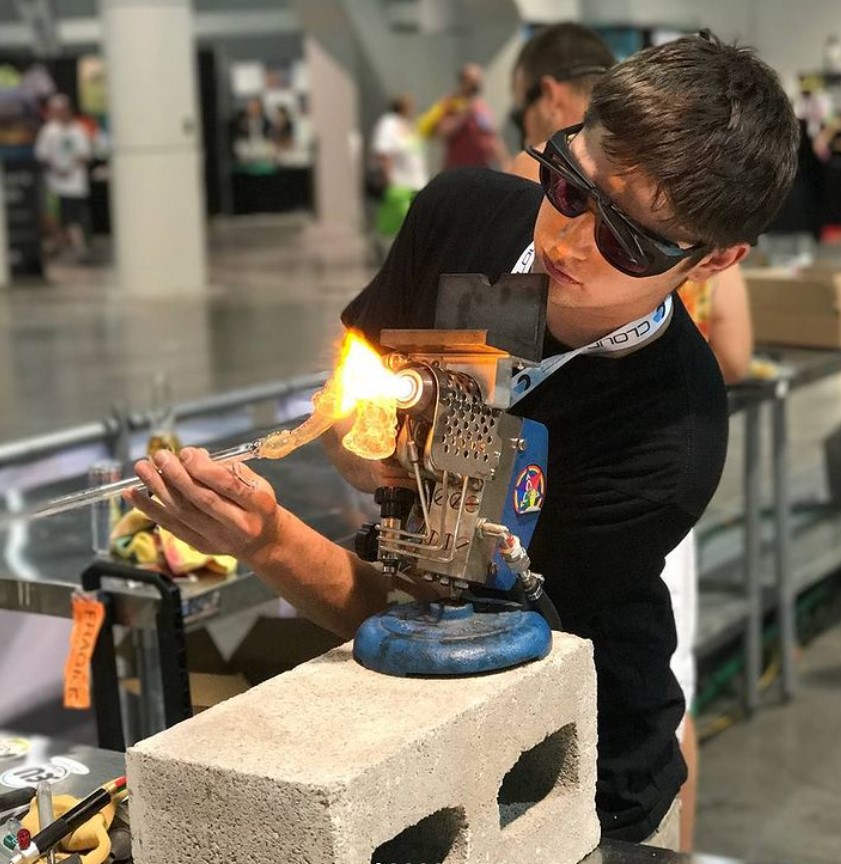 In the first year of his glassblowing career Byron Keirnan Glass attended the Eugene Glass School Flame-Off and met a fellow glassblower named Sebastian Case who took Byron Keirnan under his wing and began teaching him the basic fundamental techniques that Byron needed to succeed as a glass artist. Sebastian purchased raw materials and some basic supplies for Byron to get him started on a good foot, and he was a crucial mentor in the early days of Byron Keirnan Glass' career. Byron also attended a few classes at the Eugene Glass School to further his own knowledge, and he quickly grew into a powerhouse of a glass artist.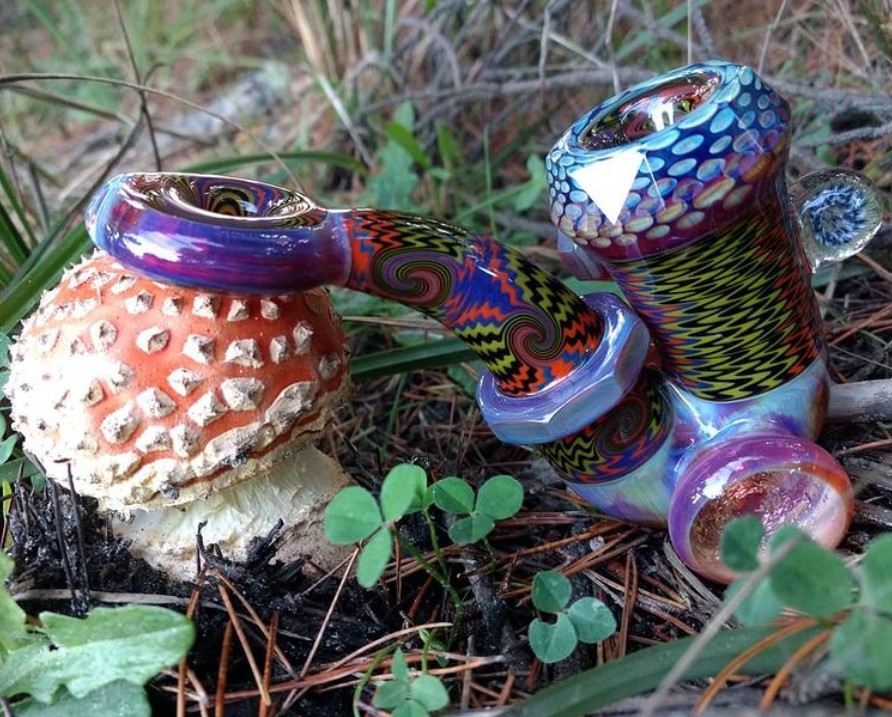 When Byron Keirnan Glass first started learning the craft the cannabis glass industry was still mostly focused on flower pipes and bongs, but 2010 saw the beginning of the concentrate craze which drastically changed the landscape of cannabis-related glass works. Glassblowers were just beginning to make the first true "dab rigs" and Byron Keirnan was essentially learning these new techniques as they were being developed, and as dab rigs began to take over the scene Byron was easily able to learn and evolve right along with the glass industry. His willingness to accept new trends and learn from them has kept Byron Keirnan Glass on the forefront of cannabis glass culture and has really pushed his talents to a higher level of aesthetic quality and detail.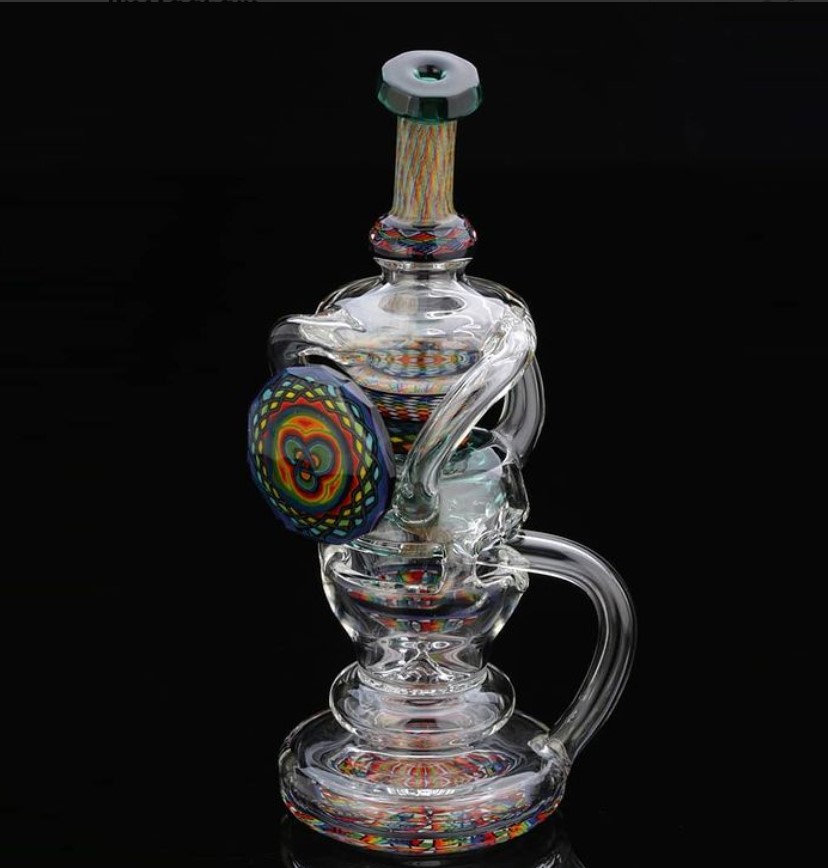 Bryon Keirnan Glass' work is truly astonishing and you really have to see it to believe how clean it really is. Byron has a real knack and love for detail work, and his eye for minutia is truly spectacular. Byron Keirnan Glass' wig wag sections are almost perfectly balanced and symmetrical, his color palettes are beautifully complimentary and unique, and his forms are often complex and intricately ornamented. Byron Keirnan's rigs are beautiful but he doesn't limit himself to only making rigs or even only making cannabis glass, and he strives to make his customers smile above all else.
Glassblowing has taught Byron Keirnan so many useful things about his life and the challenges that it presents, as well as his relationships with others and with the people that he cares about the most. In his career he found that the most important thing was that he could use his work to make people feel happy, and that's the goal with every piece that Byron Keirnan Glass creates, his work is made for others and not for his own satisfaction and that's a truly noble goal for any artist. Byron's passion for glass has never waned, though there were times when he lost sight of what was important to him, but glass has always brought him back to the right path so long as he surrounded himself with the right people and healthy relationships. In the future Byron Keirnan Glass wants to continue producing stellar work, and he wants to focus more on quartz work. He's a member of the American Scientific Glassblowers Society and is working on a unique quartz nail design utilizing the knowledge that he's gained from other members of ASGS. You can check out more of Byron's work over on the Byron Keirnan Glass Instagram page.