Cremated Remains & Unique Glass
Published by Elev8 Presents on 1/22/2021
The thought of a loved one passing on is painful, especially when faced with all the options of what to do after as you want to remember the great times. Traditionally in the US, there is a memorial service, funeral and then a cremation or burial. Many families have these events with some having more and some less. Our personal choices have a lot to do with how we carry our loved ones past this life. Now, while traditional methods of remembering your loved one is comfortable like visiting a grave, it isn't always the desired outcome. In comes cremation glass art to last forever.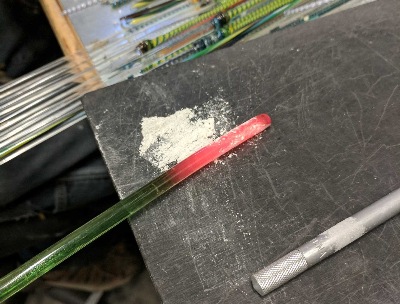 Cremation glass art is not a new thing, however, with more media attention, cremation jewelry is becoming more popular. But, what exactly is cremation art and what does it entail? These questions and more have answers, and hopefully we can answer them below.
Cremation art is a specific form of art that preserves the ashes of your loved one forever in a medium. With several mediums being used to include gold, resin, glass and more it may be hard to wrap your head around what is best for you or your loved ones. Be assured that whatever you choose will be the best for you, never regret encasing your loved one in a beautiful medium to cherish and pass on. Glass is the form that is used by Elev8 and therefore what we will cover. The glass used by the blowers is borosilicate and melts at 2000 degrees. This is when the blower carefully combines the glass and ashes to become one. The artist uses the ashes as part of the art. Many times ashes are made into space themes as the ashes become the stars.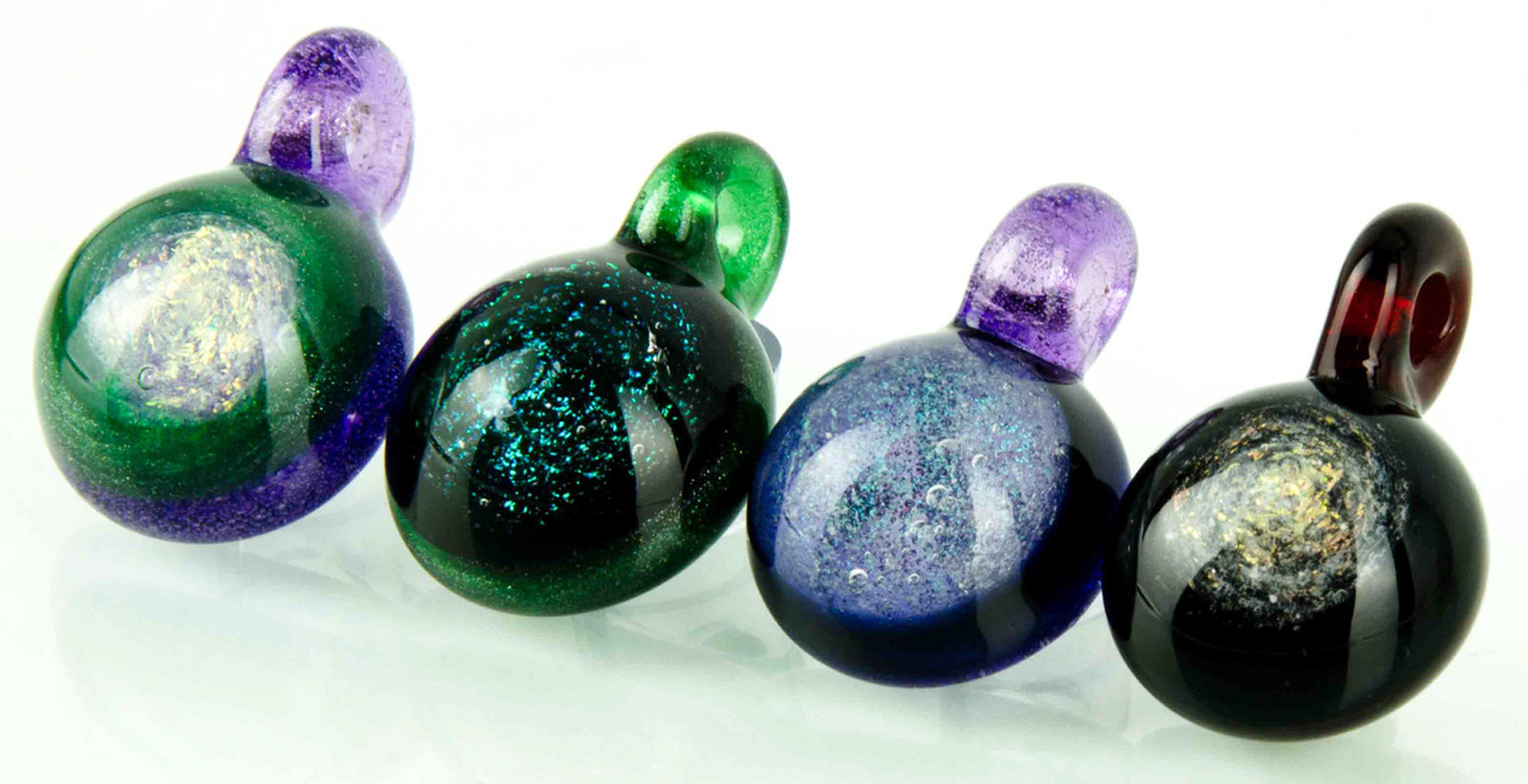 This is for the person that wants to hold their loved one close to their heart. When a glass pendant is chosen, the customer chooses the design they desire. This can be in the shape of their favorite object or a simple swirl. Really the shapes are endless, and if there is a shape you see someplace you love, chances are our artists can recreate that glass pendant shape. There are teardrops, round flat shapes, urn shapes, heart shapes, and even paw shapes as well. The possibilities are almost endless.

Cremation Paperweight/Marble-
Cremation paperweights can be almost any size depending on the abilities of the blower. Elev8 blowers usually do not make large paperweights as it takes more heat and energy than soft glass. They can be rounded or floral shaped with colors and swirls that have your loved one floating in time. These are great for a piece that you don't plan on carrying around. Place in your Koi Pond for a lifetime of beauty or keep in your office as a daily reminder. With this type of cremation piece you can proudly display it in the place of your choice.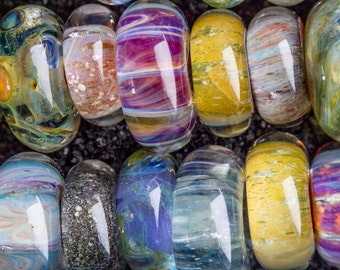 Cremation Beads-
Another great option for a person that wants to hold their loved one close to their heart. Perhaps you would like to have your loved ones turned into beads to create a family memorial. When a family chooses cremation, there is no burial plot to visit so having a family memorial necklace would give the option to celebrate all your loved ones in one place. With the small amount needed you can still spread the ashes of your loved one if they so desired. This method would also help if you wanted to get multiple items with a small amount of ashes.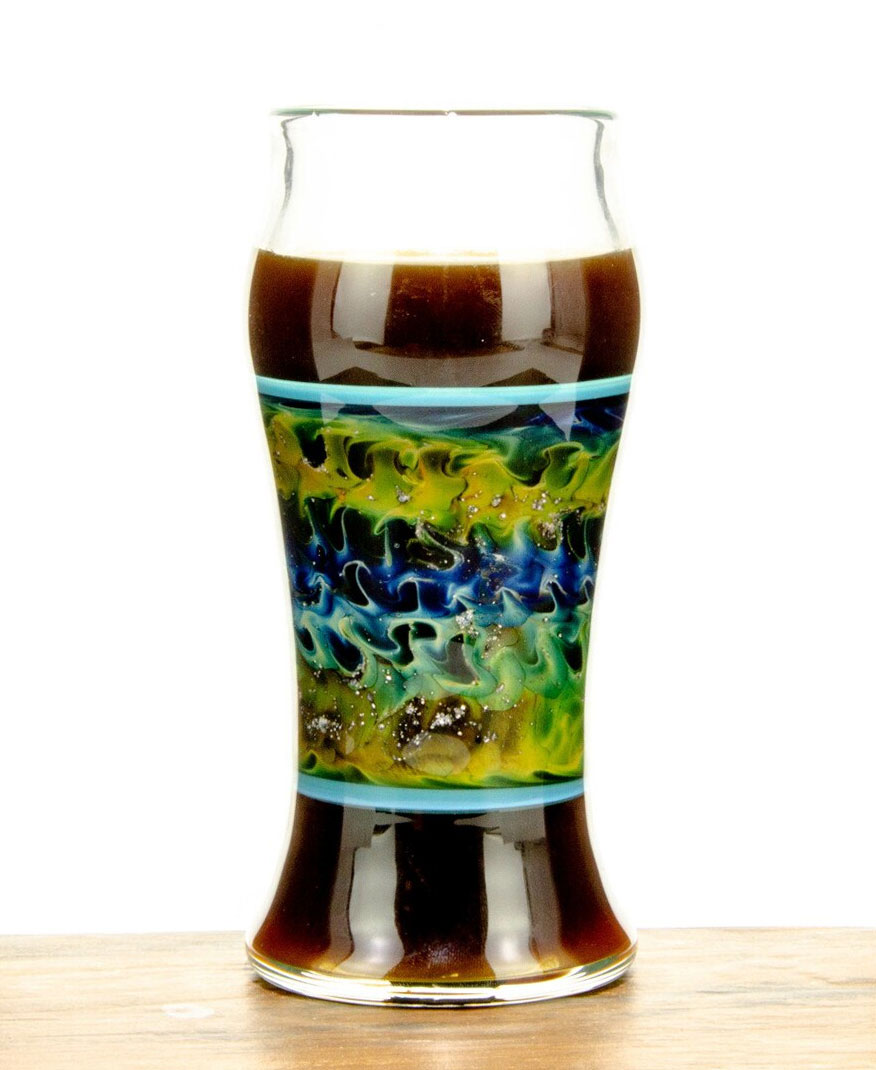 Cremation Cup Set-
Imagine toasting with your loved ones when you sit down to celebrate with a cremation drinking glass or have a family meal. Yes having their cremation ashes in your drinking cups is possible. Complete with a pitcher and a cup for every member of the family, you have the perfect celebration. Everyone together, enjoying life. Cup sets are great for Ice Tea, Whiskey, Wine, or even Ice Water.
Cremation Pipe-
What a more perfect place than a memorial pipe for the ashes of your crew. If your loved ones were more of the party type and never missed out on a chance to chill, here is the perfect memorial piece. Bring your friends with you to ever party and either keep to yourself or consume in the memory of your buddy. Pipes can be made in most sizes, colors etc. Don't be afraid to dream about where your friends want to be when they pass.
Only naming a few options for your cremation piece was actually really hard. There are so many options out there that this blog could not possibly cover them all however, Elev8 Premier has all your needs and wishes covered.
Elev8 Premier has been creating cremation glass art for 17 years now and will continue to do so. Understanding the importance of your loved one is our utmost priority and we are honored to be chosen for this. Please know, we understand this is a hard time for you, we are patient and kind. This is a safe place and we are here for YOU.
If you are wanting to get this started for yourself, please fill out this form and we will get in contact with you.