Elev8 - 6th annual 420 Event!
4-10-2021
Click to see last years event and images!
Support our sponsors that help make this event possible!
Join us glassblowers!
It would be an honor to get to work with some of you blowers! We know what you put into your work. Many of the Elev8 Premier glass blowers just do not leave their torch, so this is an amazing time that we look forward to! The party will be April 10th from 3pm-8pm.
We will be working starting April 1 until April 15th for our drop. The drop will be at Elev8 downtown from the 15th-17th of April.
What do you need to participate?
Come in on the day of the party and make a part to add to a part. Or take some parts and make a thing. Either way we want this to be fun! Elev8 Premier is donating any of their Butter Colors, or Lined Tubing as well as the location, fuel and oxy to get you there. Once the part is done you will need to come up with a price to sell it at if you want to sell it to Elev8 Glass Gallery. This will be a wholesale price to Elev8 downtown for wholesale minus material costs (unless you used your own). If you want to put it up for consignment the drop days, you can do that too. It will be an 80% blower payout, and 20% will be kept by Elev8 Glass Gallery. You will be responsible to pay out any other blowers that helped. If you have any questions hit us up
Glassblowers that will be in the Elev8 Glass Events!
Simply Jeff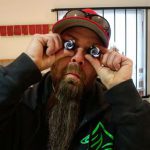 Sean O Tron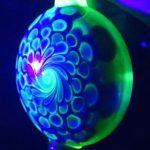 Kelnhofer Glass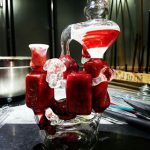 The Glass Parrot
Nero Glass
Love Glass
Dylan Kelly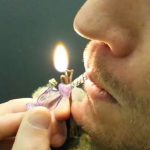 Space Ghost

---
Vendors
---
Join BATTLE-TOPS competition!
This year we are just doing the battle of the spins.
Winner will win $300 in Elev8 Butter or Lined Tubing ($80 an LB)
2nd place will win $200 Elev8 Butter or Lined Tubing ($80 an LB)
3rd place will win an Elev8 T-Shirt
---
Elev8 Premier Artist Drop
Join us at the party and have some fun! Get with us to discuss what you want to make. We want to have this at our 420 sales at the shops.
The Rules!
Make what ever you want to represent you. You piece must be approved if you want us to purchase it, and we DO! We just can not go someplace we do not know.
Elev8 Glass is the theme. This means feel free to use our pulled color or butter colors to make your piece.

Elev8 Premier is donating the glass. So this is a collab between Elev8 Premier and you!

You can consign you piece at a retail price for our 420 sale (April 15,16 & 17) and leave it there until 4/25/2021. It is up to you to have a discount or not. When it sells you will get 75 % of the sold price. Elev8 Glass Gallery will keep 25% and share with Elev8 Premier. If you did the piece with another blower it is your responsibility to split the sale with that individual as you to agree on.
If your piece does not sell from 4-15-21 through 4-25-21 you can come get it and sell it as you see fit. We would love to purchase it from you at a fair wholesale price taking into consideration the materials were donated, as well as the piece is of sellable quality.