First Saturday - Glass & Freedom Event
Published by Elev8 Premier on 7/27/2020
Elev8 Premier loves the art of glass and they really love showing the community their passion. Elev8 Veterans love glass as well and find a solace in the art of glass. Each month the Elev8 Premier and Elev8 Veterans team to put on a glass event for the glass and cannabis loving community. These events can be a collaboration with artists, an in house color pull, or just a community get together, although you know there will be glassblowing if you are at Elev8 Premier glass studio.
We will update this regularly as we begin to build this out. This is not the first event, but this is the start of this blog for this event so to us it is event #1
ALL FIRST SATURDAY EVENTS ARE AT 6331 EAST PLATTE AVE. 80916
Upcoming Events
August 1st brings some heat, so we will be having some veterans participating in the Liquid Arts class along with some local glassblowers putting their heads together. They will create some really neat art to be donated to Elev8 Veterens in turn to help more vets get on the torch and or get a Surfer for their consumption needs.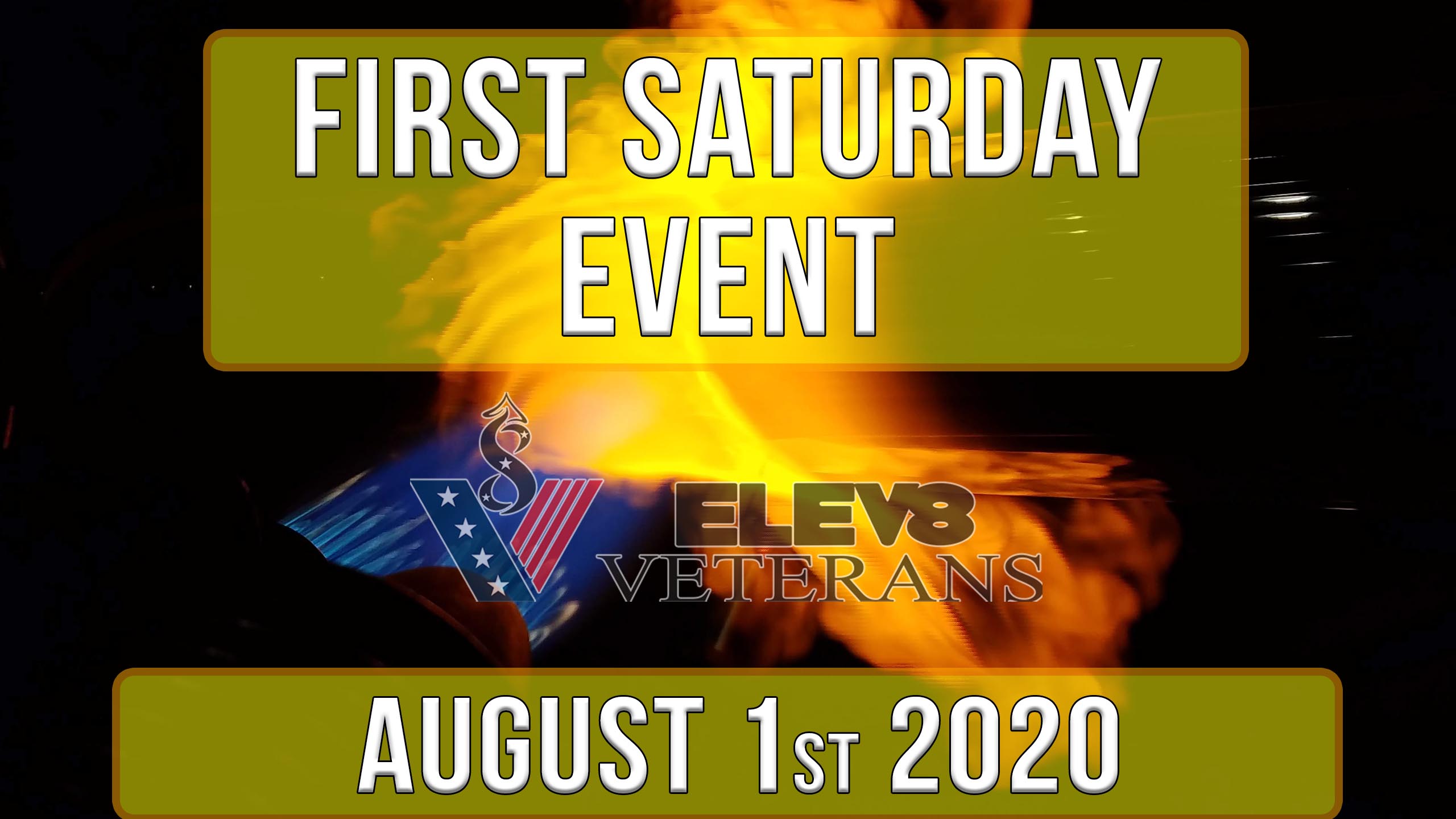 ---
Past Events
July 4th is coming soon! We know you like fire! We have it as well as some simple BBQ, good music and most importantly the Elev8 crew will be here!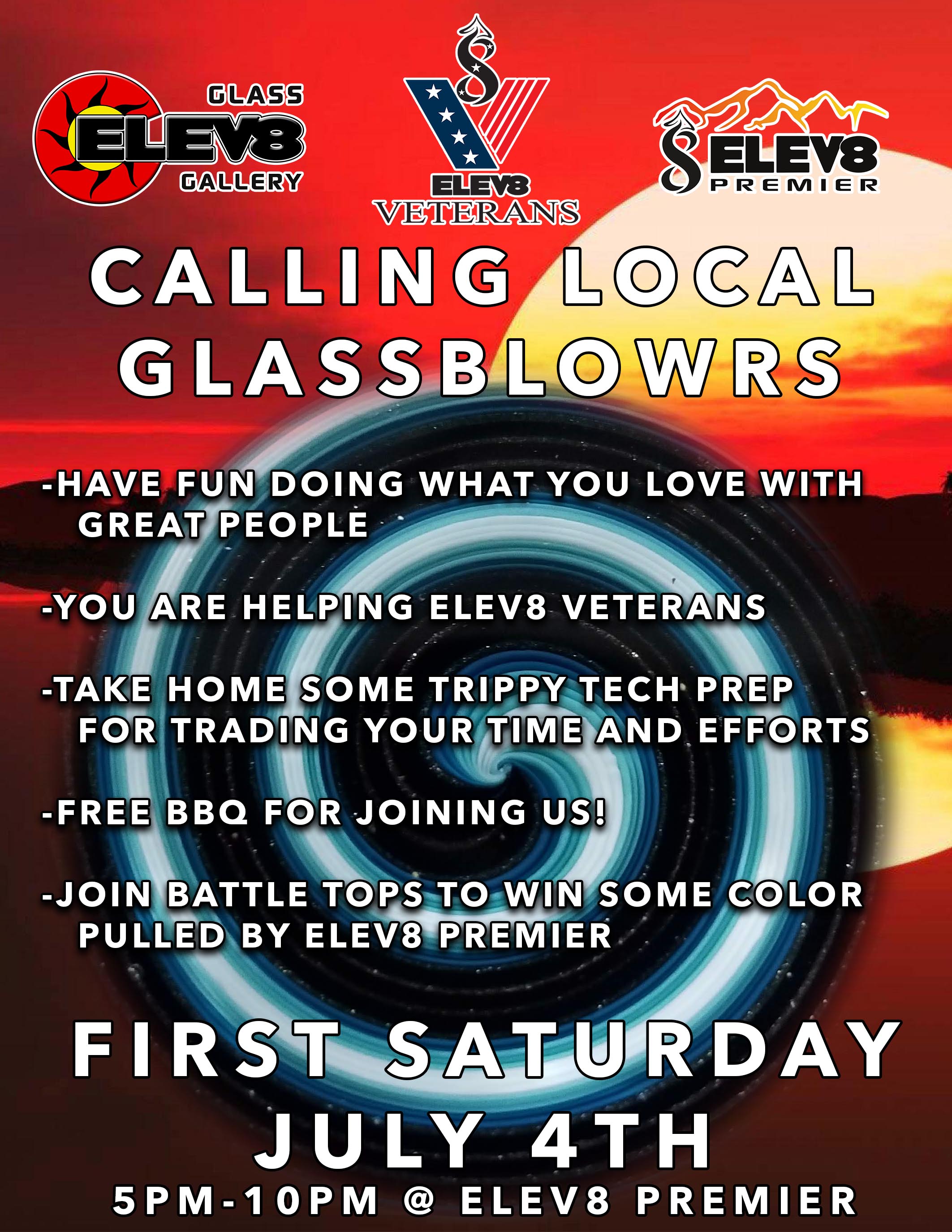 If you are a glassblower and want to join us we would be honored! You can come and just hang out with the Elev8 crew and the local Elev8 family, or you can come be a part of the Elev8 event!
So you do want to join us! Well, if you want to join us you will get a meal on Elev8. For your efforts and donation Elev8 Premier will compensate you with Trippy Tech prep. So, if you donate $100 worth of you, we will give you $100 worth of color.
You want to join the battle tops also! This is a really fun event! What you do is make a top and who ever has a top that spins the longest wins! What is the catch? Well, you must win the double elimination battle. You win by outspinning your competitor. You will battle other competitors until you are the winner!
What do you win in the battle tops? Elev8 is donating a large chunk of trippy tech, and 2 pounds of pulled color of your choice.
---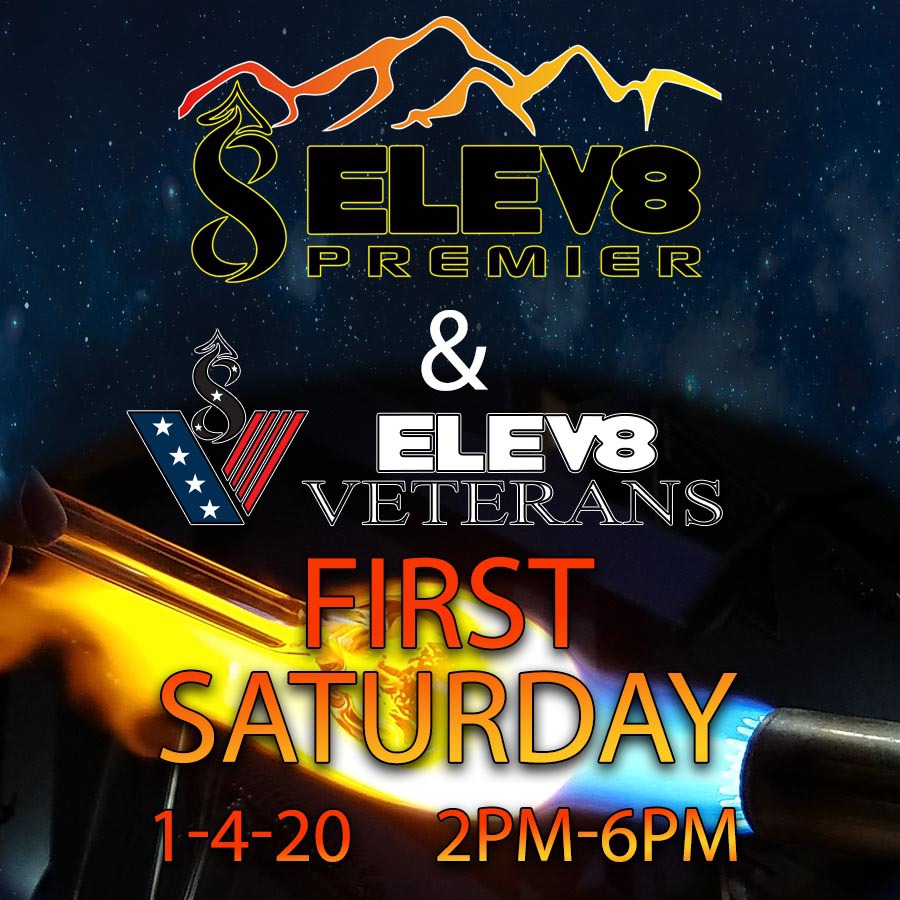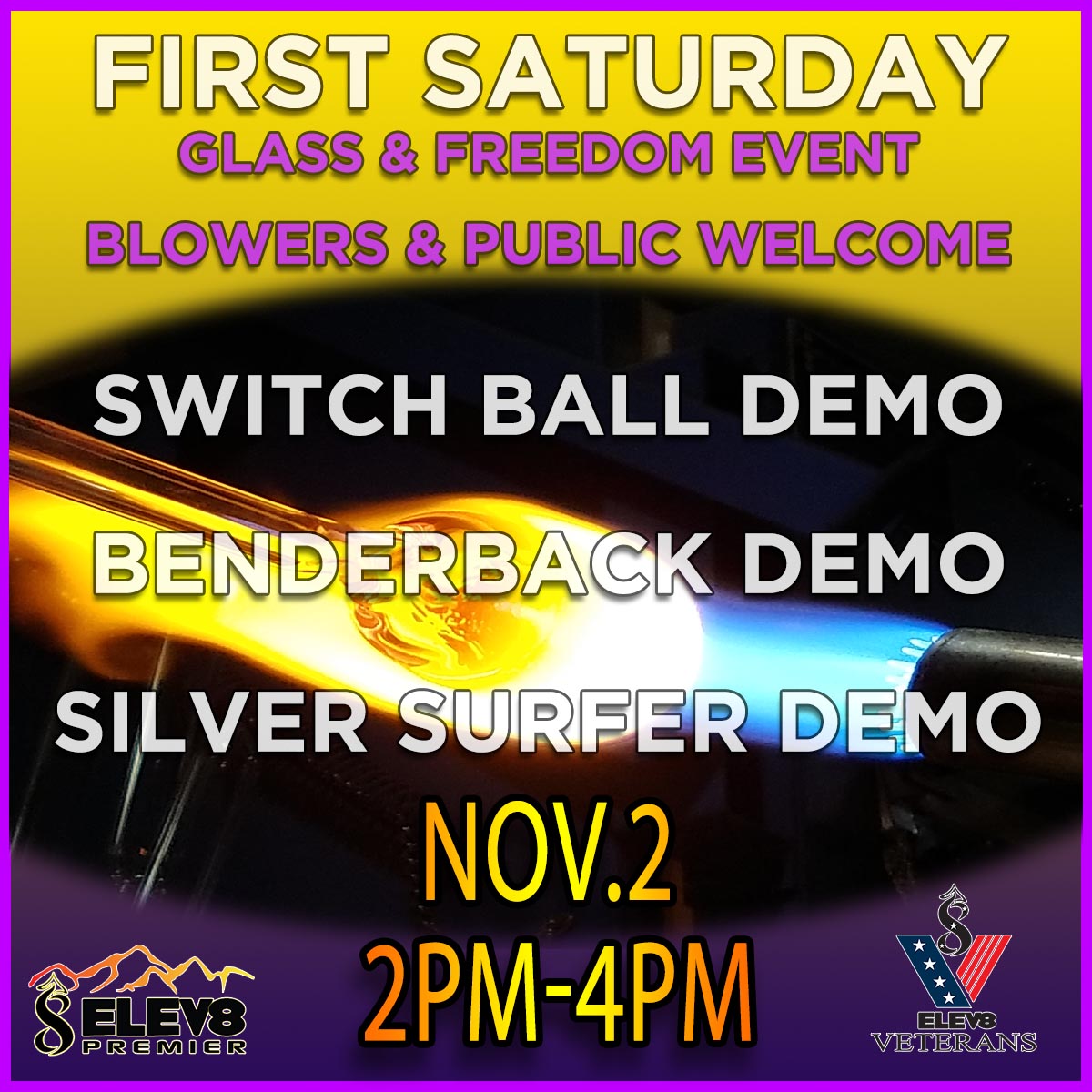 This month will be a shorter event do to the cold. BUT, it is still dope! Elev8 Veterans will go over the Silver Surfer vaporizer and why it is perceived to be the healthiest way to consume and why it is the consumption method of choice for vets. The glassblowing team will go over lined tubing, switch balls and how they are made. This is open to vets, glassblowers and the public.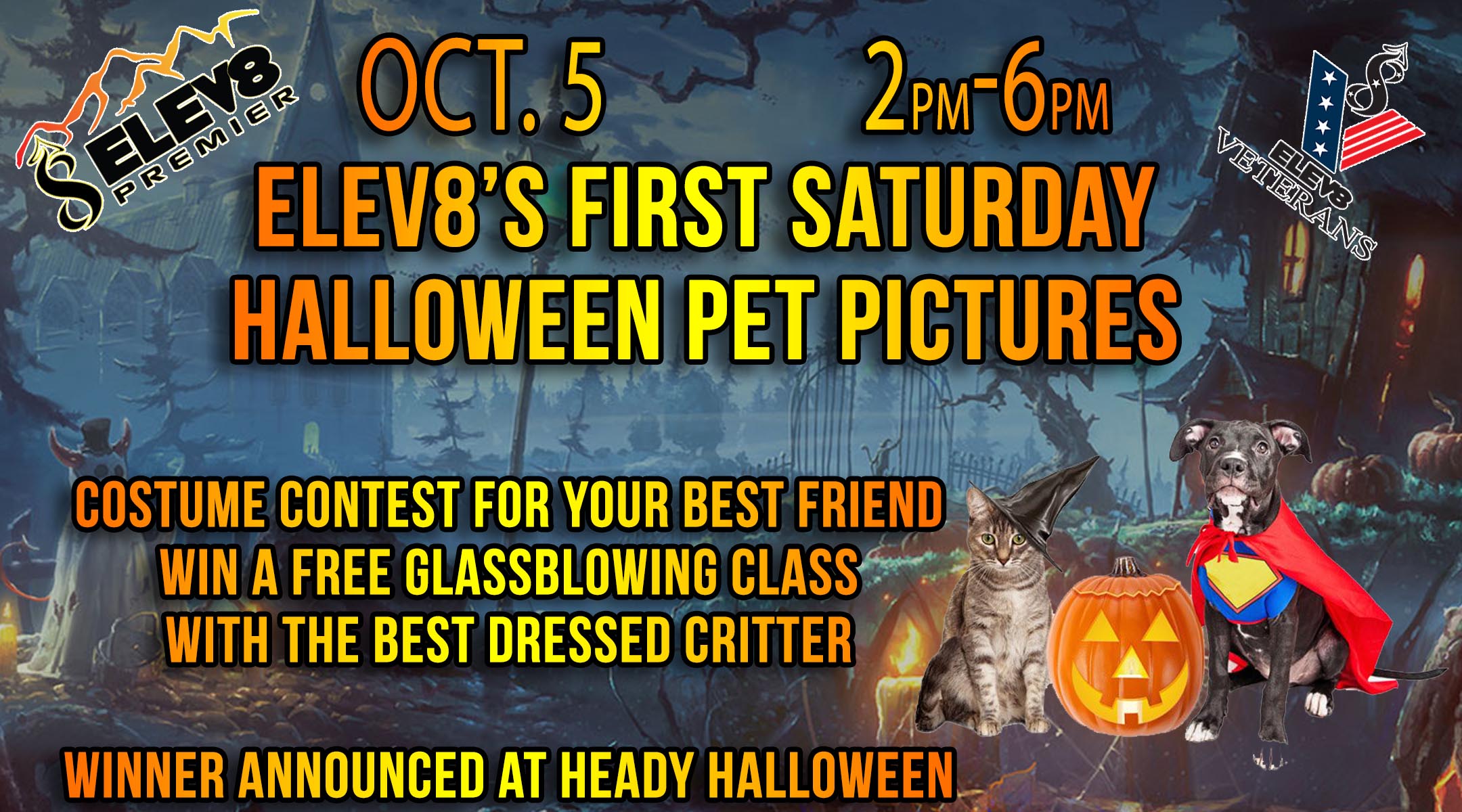 As we get ready for Halloween we want to celebrate with our best friends. Come join us as we watch some dope glassblowing, eat some local eats, watch these crazy critters and get to know some veterans.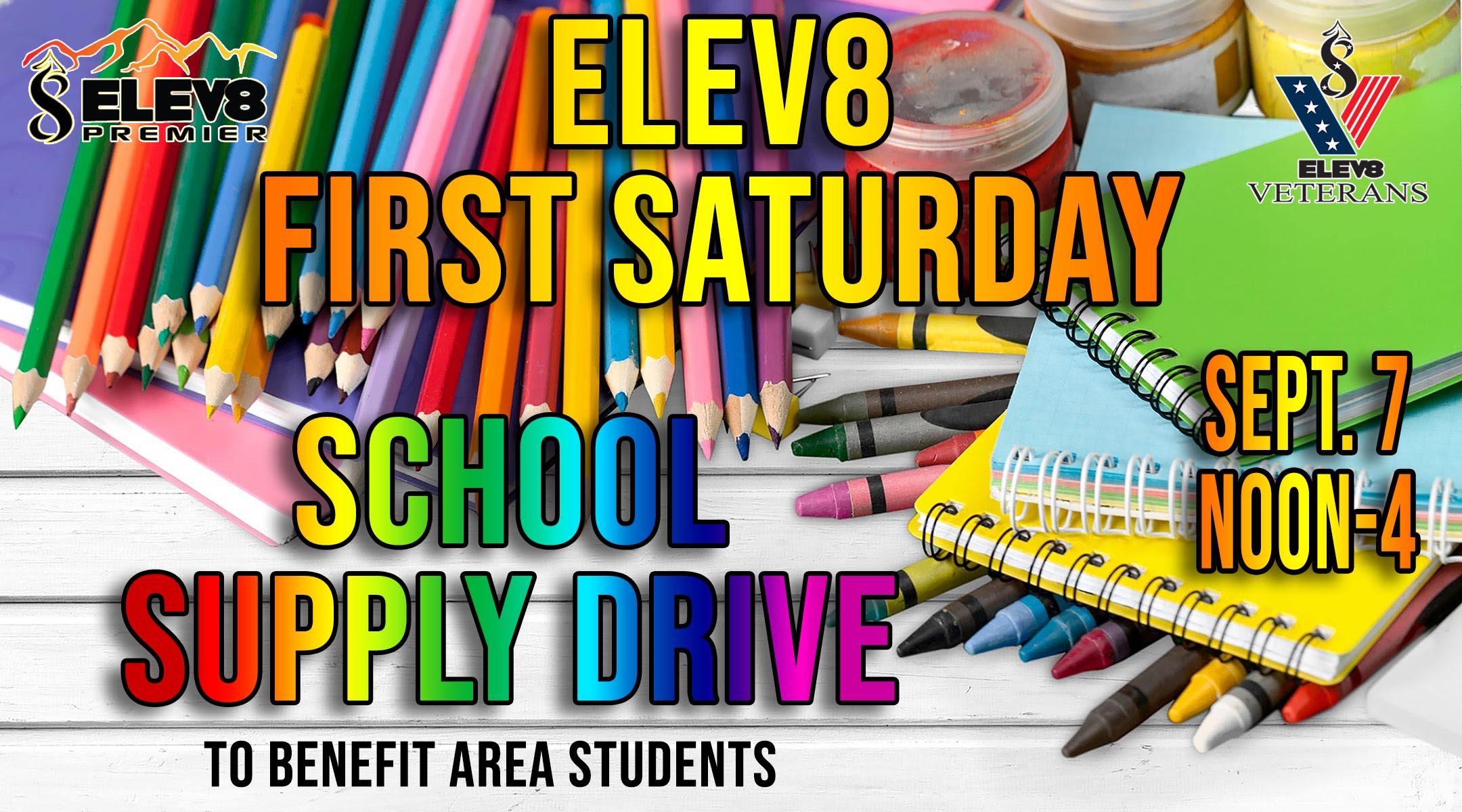 8-3-19
Color Pull & Collaboration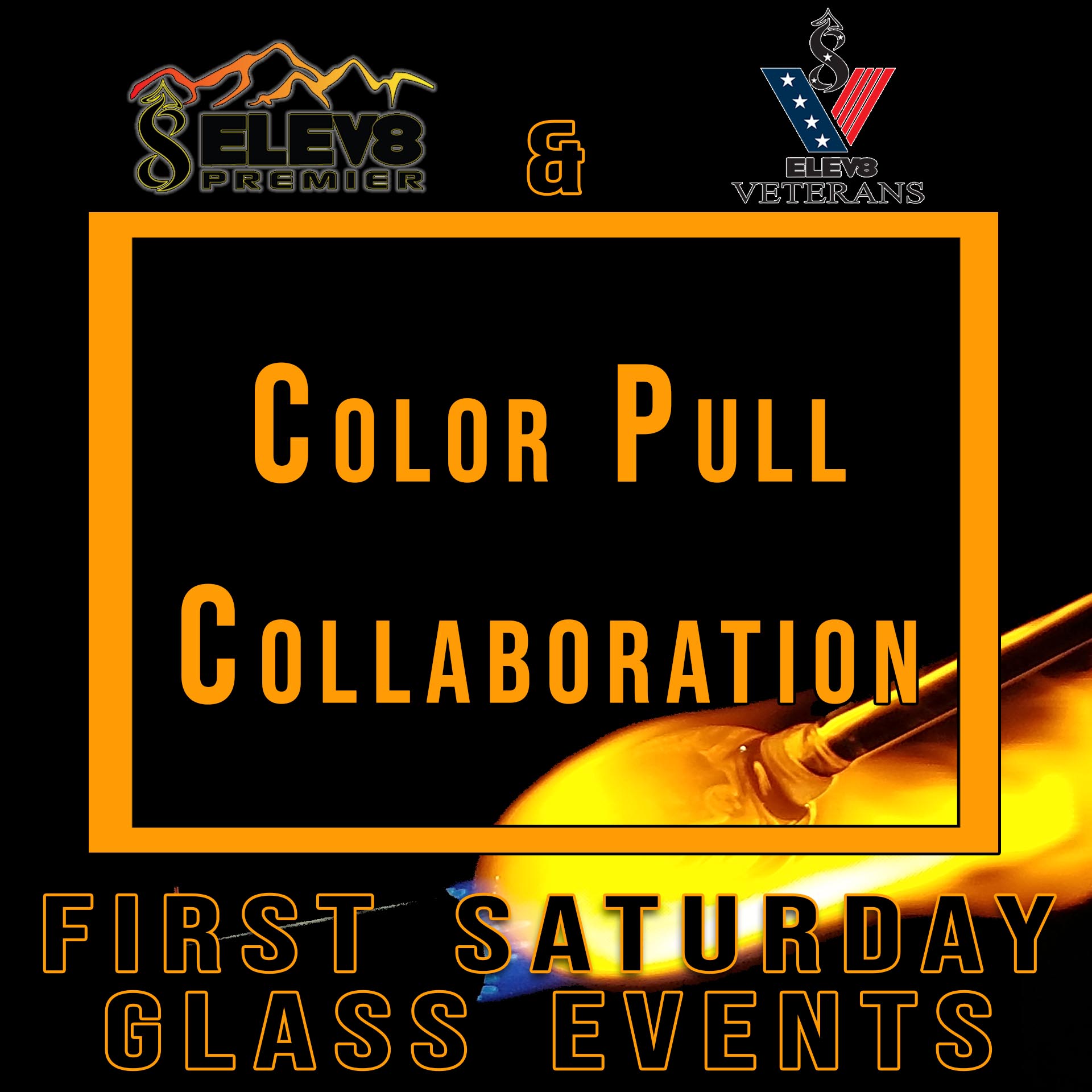 7-6-19
Pic Roast