First Saturday - Glass & Freedom Event
Published by Elev8 Premier on 12/24/2019
Elev8 Premier loves the art of glass and they really love showing the community their passion. Elev8 Veterans love glass as well and find a solace in the art of glass. Each month the Elev8 Premier and Elev8 Veterans team to put on a glass event for the glass and cannabis loving community. These events can be a collaboration with artists, an in house color pull, or just a community get together, although you know there will be glassblowing if you are at Elev8 Premier glass studio.
We will update this regularly as we begin to build this out. This is not the first event, but this is the start of this blog for this event so to us it is event #1
ALL FIRST SATURDAY EVENTS ARE AT 6331 EAST PLATTE AVE. 80916
Upcoming Events
Join us as we will be building some functional art to auction off to support Elev8 Veterans. We will be working from 2-6pm, but probably later if you know glassblowers. If you have ever wanted to see or learn about glass, this is the time for you. We will have special guest blowers down in the springs for an extra special time.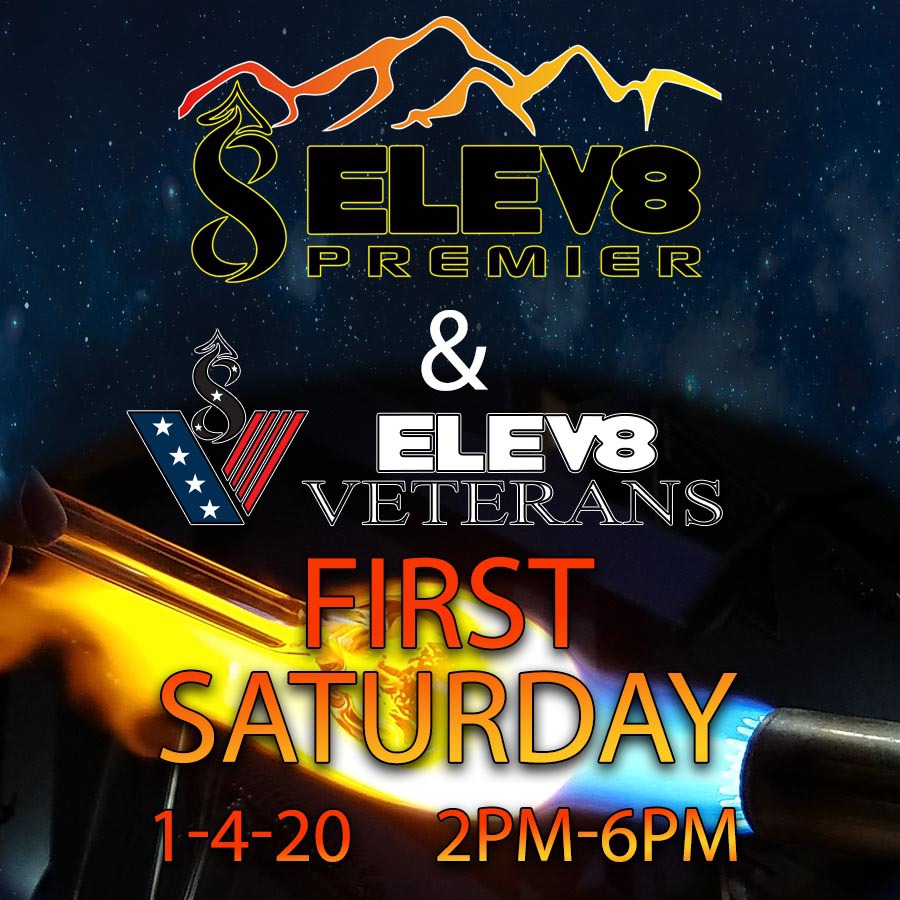 Past Events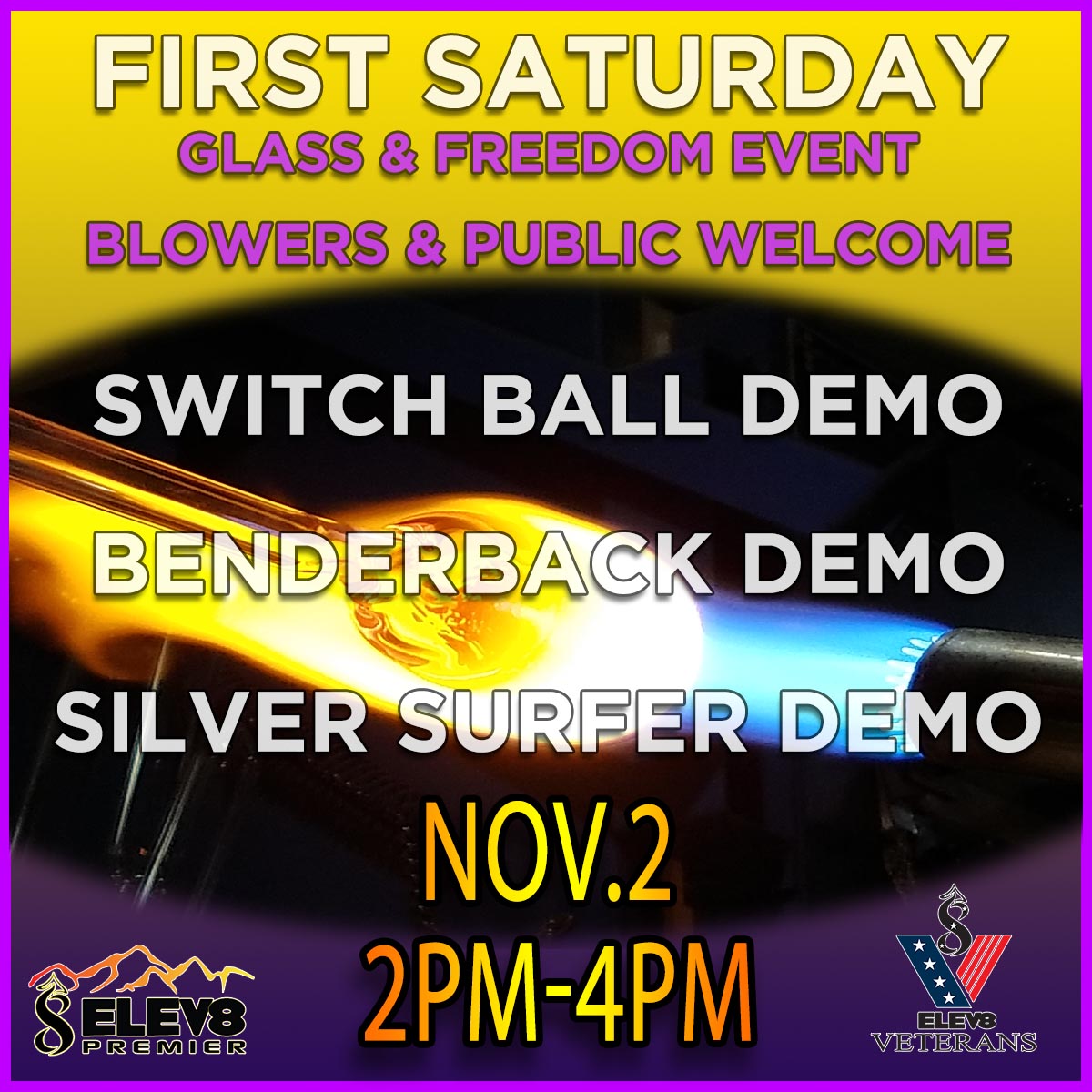 This month will be a shorter event do to the cold. BUT, it is still dope! Elev8 Veterans will go over the Silver Surfer vaporizer and why it is perceived to be the healthiest way to consume and why it is the consumption method of choice for vets. The glassblowing team will go over lined tubing, switch balls and how they are made. This is open to vets, glassblowers and the public.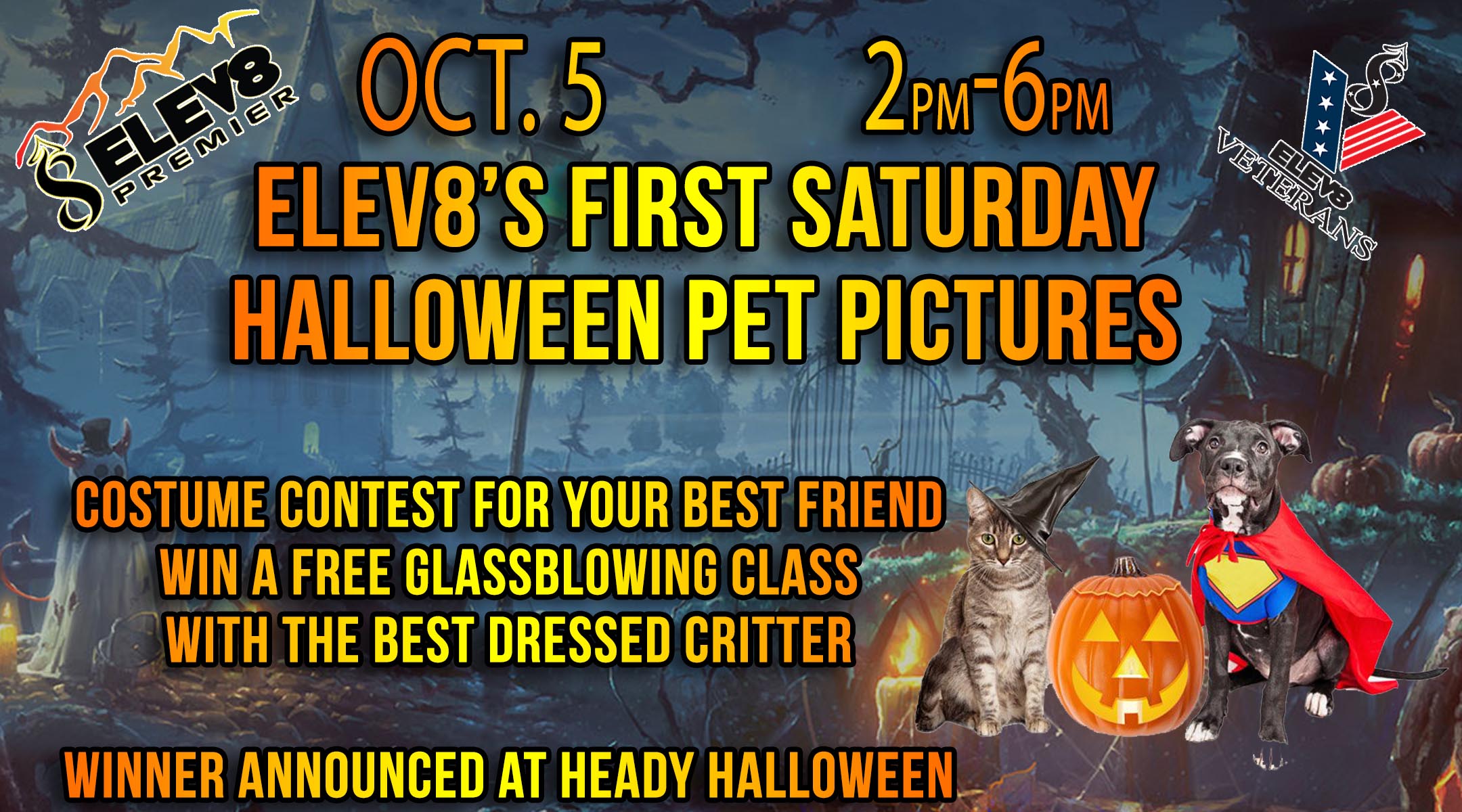 As we get ready for Halloween we want to celebrate with our best friends. Come join us as we watch some dope glassblowing, eat some local eats, watch these crazy critters and get to know some veterans.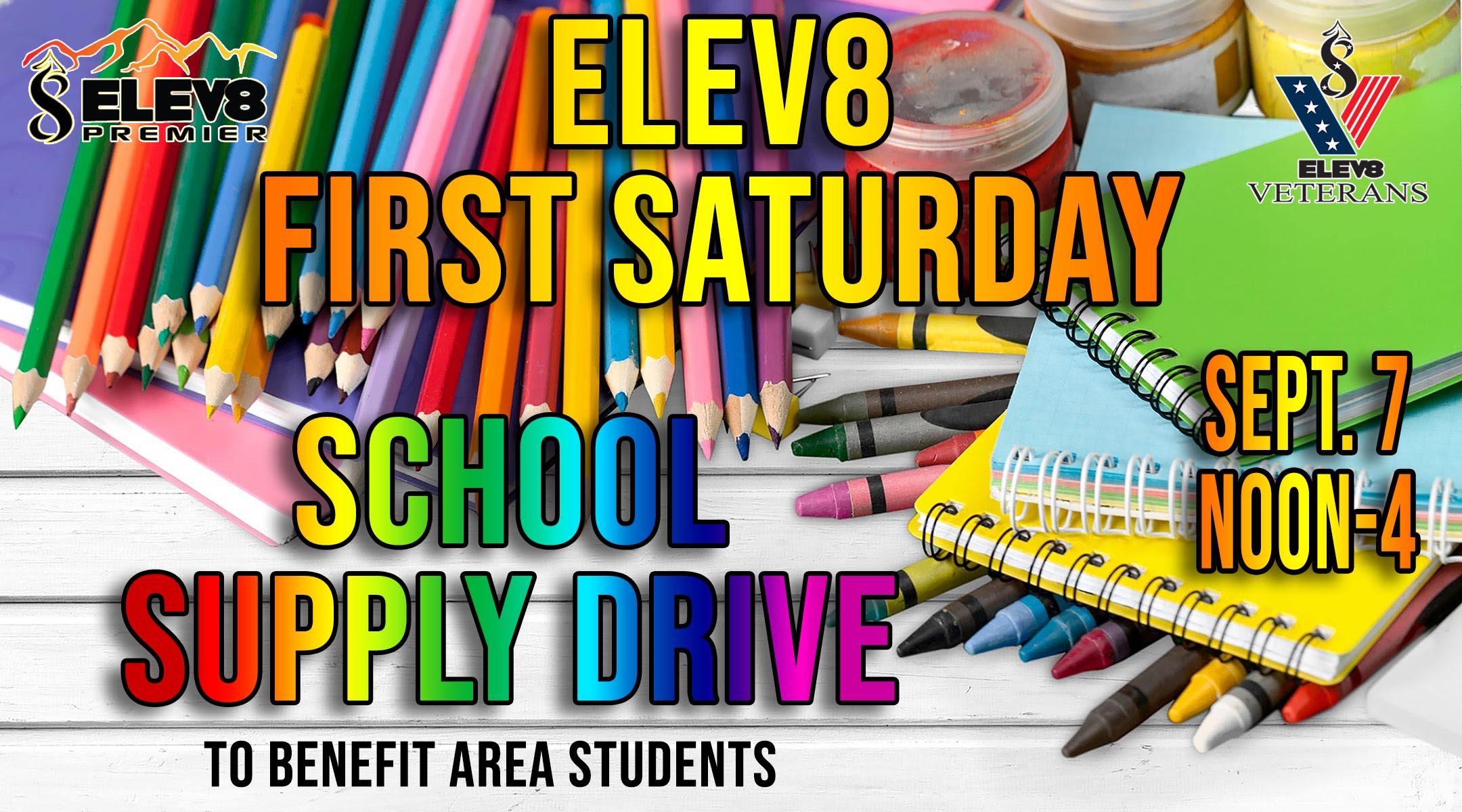 8-3-19
Color Pull & Collaboration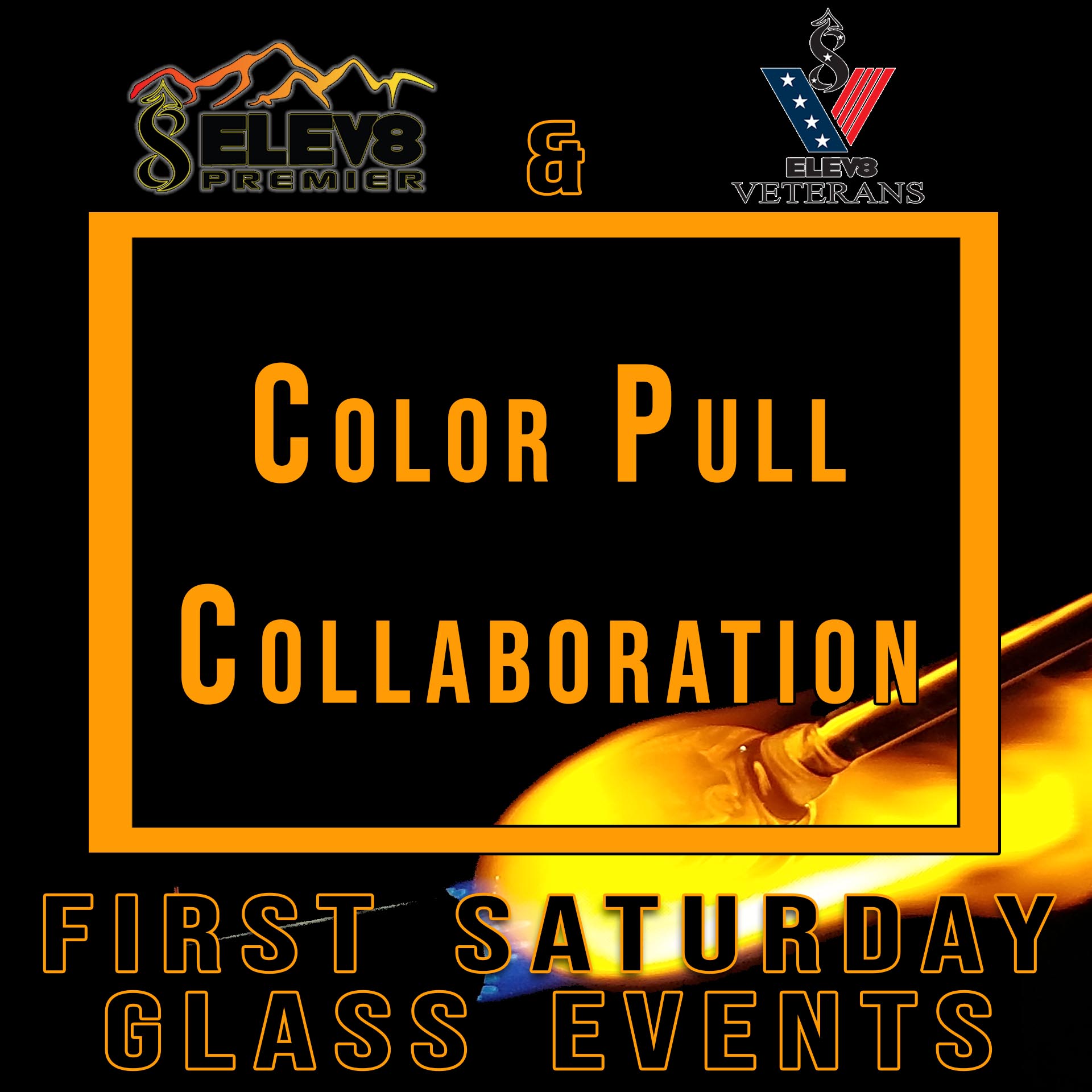 7-6-19
Pic Roast