Elev8 Veterans and Elev8 Premier Glass Gathering
Published by Elev8 Premier on Jun 21st 2019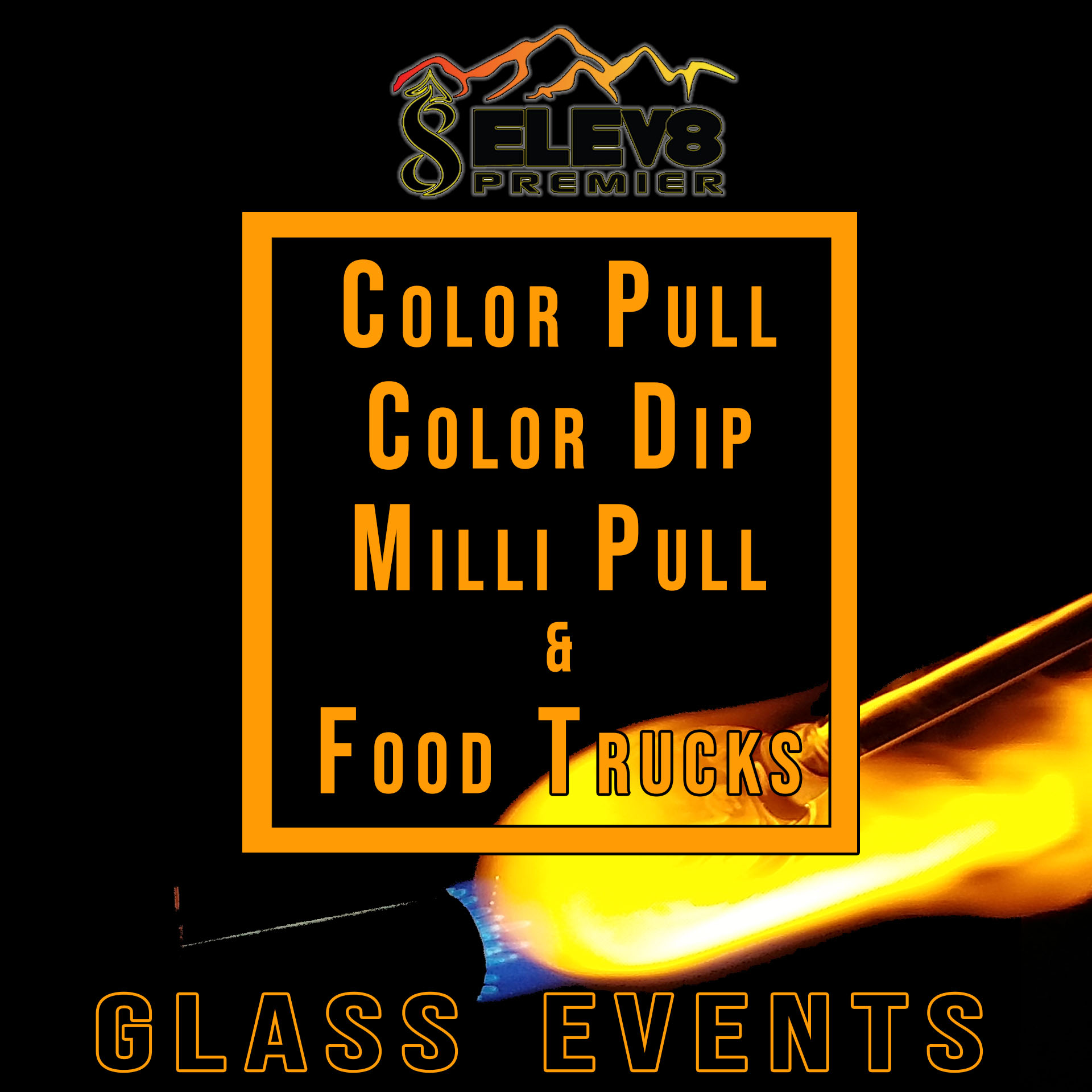 Elev8 Premier loves the art of glass and they really love showing the community their passion. Elev8 Veterans love glass as well and find a solace in the art of glass. Each month the Elev8 Premier and Elev8 Veterans team to put on a glass event for the glass and cannabis loving community. These events can be a collaboration with artists, an in house color pull, or just a community get together, although you know there will be glassblowing if you are at Elev8 Premier glass studio.
We will update this regularly as we begin to build this out. This is not the first event, but this is the start of this blog for this event so to us it is event #1
Upcoming Events
7-6-19
Color Pull and Food Truck Day
Join the Elev8 Premier team for a day hot day of FUN! This will be a really neat day for the crew prepping some glass for the 719 Elev8 Glass Gallery event. Join us there that day for the drop!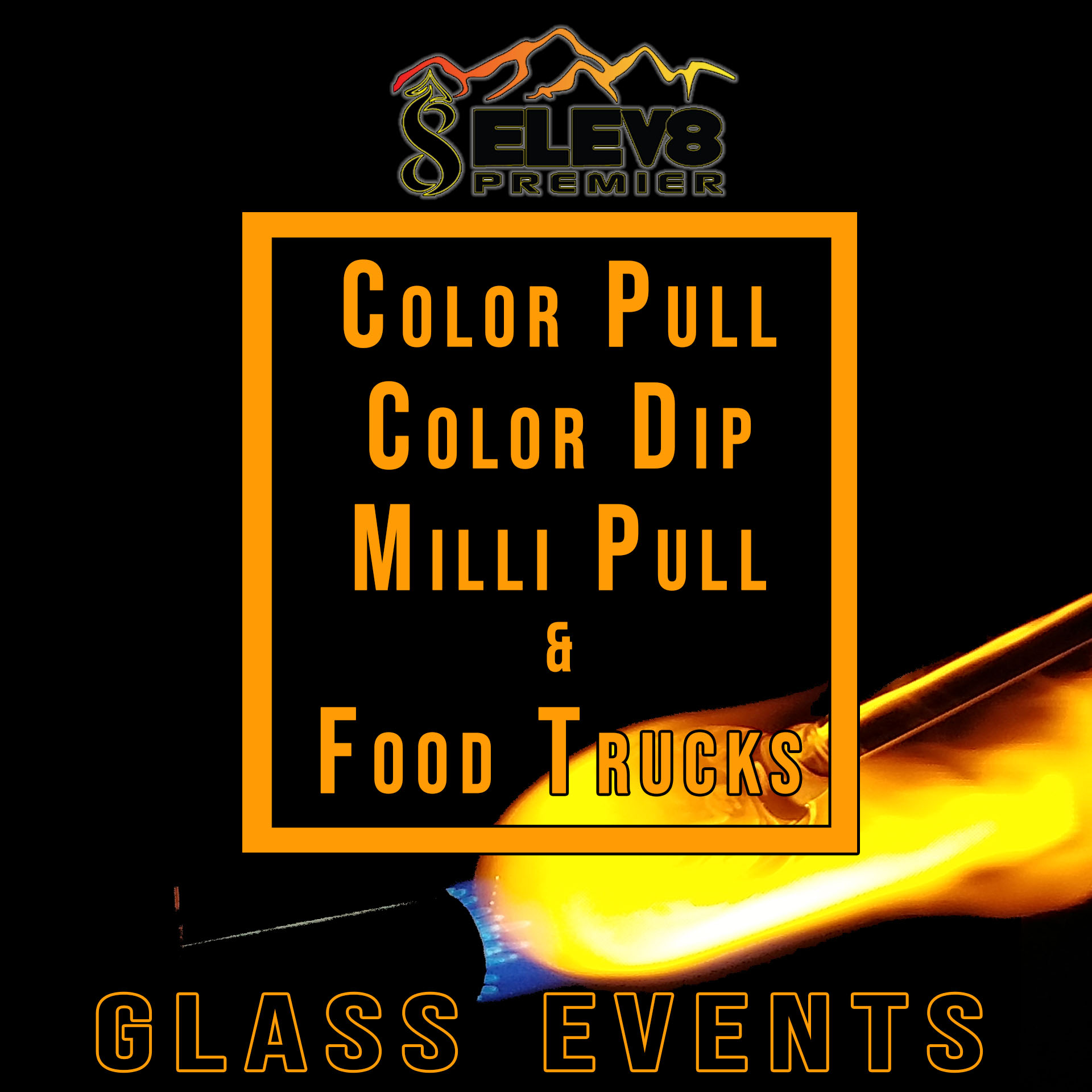 FOR THE PUBLIC
See colored tubing pulled on a lathe
See a team of blowers pull glass from a crucible
See a stringer milli pulled
Eat some great food by
FOR BLOWERS
Experience the vac stack technique of colored line tubing being pulled.

Experience a color dip!

Be a part of a collaboration as we build a full kit for the Super Surfer Vaporizer and the new dab dish

With your participation you can earn some color from these. Talk to Jeff to learn more as there is limited space and you must have experience in the applied technique.

Get some color and make 1-2 pieces to bring to the 719 event at Elev8 Glass Gallery downtown and be a part of the drop.

You can earn up to 70% if the items sell that day

Elev8 Glass Gallery gets first right to purchase the items after the drop

If you want to be a part of the collaberation but do not want color we are willing to compensate you, just come talk to Jeff.