Elev8 at 8 with special guest Boro Mojo Glass
Published by Elev8 Presents on 3/26/2021
We talked to Boro Mojo Glass about his career as a glassblower and the struggles of working in the glassblowing industry. Boro Mojo's journey in glass began in September 2001 when the terrorist attacks at the World Trade Center, and an invitation from a friend, inspired him to quit technical school and take on glassblowing. Starting with simple mushroom pendants, spoon pipes, and Christmas ornaments to learn the fundamentals, Boro Mojo developed a distinctive fuming style that would appear often in his later works, discovering new fume combinations and mixtures that would become signature aspects of his amazing fuming.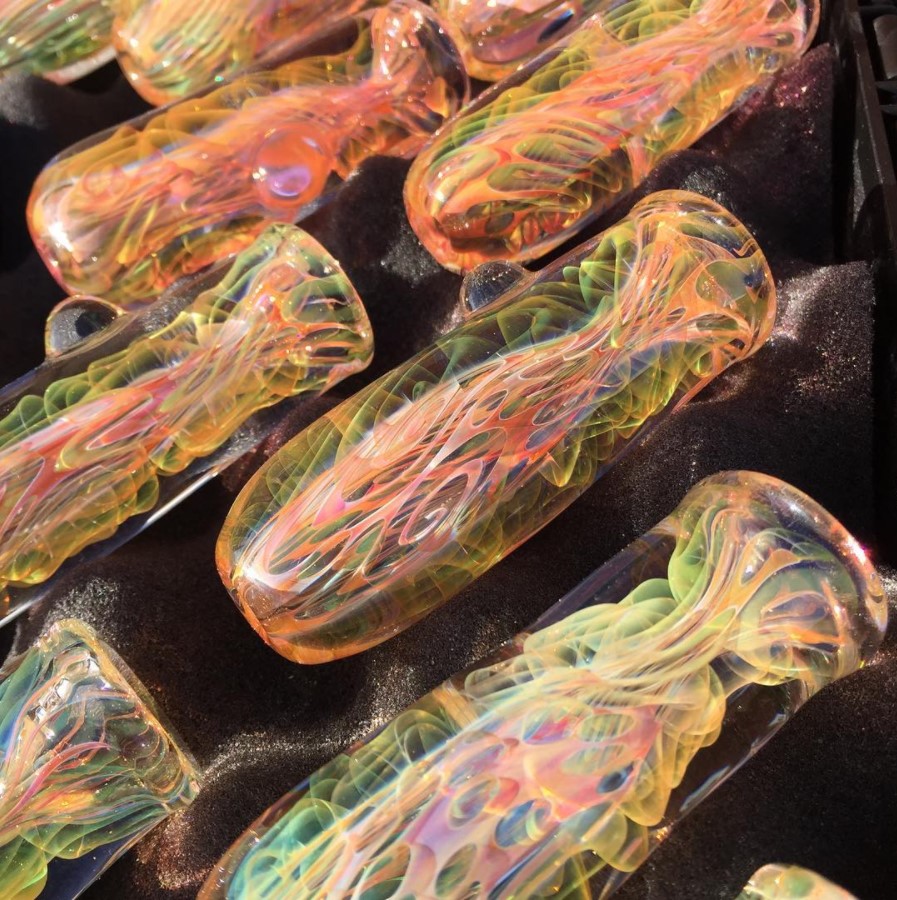 Eventually Boro Mojo got a job blowing glass for customers at an indoor waterpark, during this time he was able to push his knowledge further by learning new techniques. The road, however, was not always smooth and gentle for Boro Mojo Glass, and at times he doubted his own abilities, going so far as to sell his torch in 2010 and to take on somewhat less reputable work. A year later, however, he bought a new torch and started back on his glassblowing journey.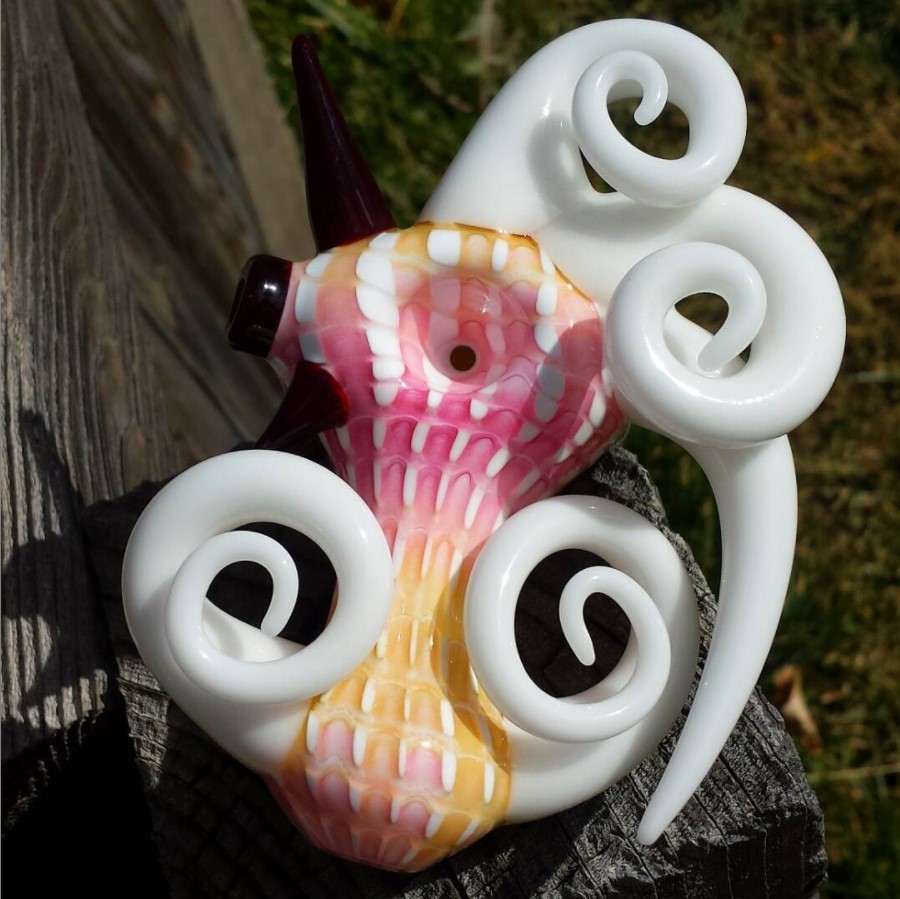 Boro Mojo recommends that prospective glassblowers who are just starting their journey should take as many classes as possible. New generations of glassblowers are, in Boro Mojo's opinion, proving that one can dive into more complex techniques without necessarily taking baby steps as has been done traditionally. He advises that there is value in the free flow of knowledge in the glassblowing industry, but there is a constant struggle between sharing knowledge and the competitive desire to hold on to certain techniques as trade secrets.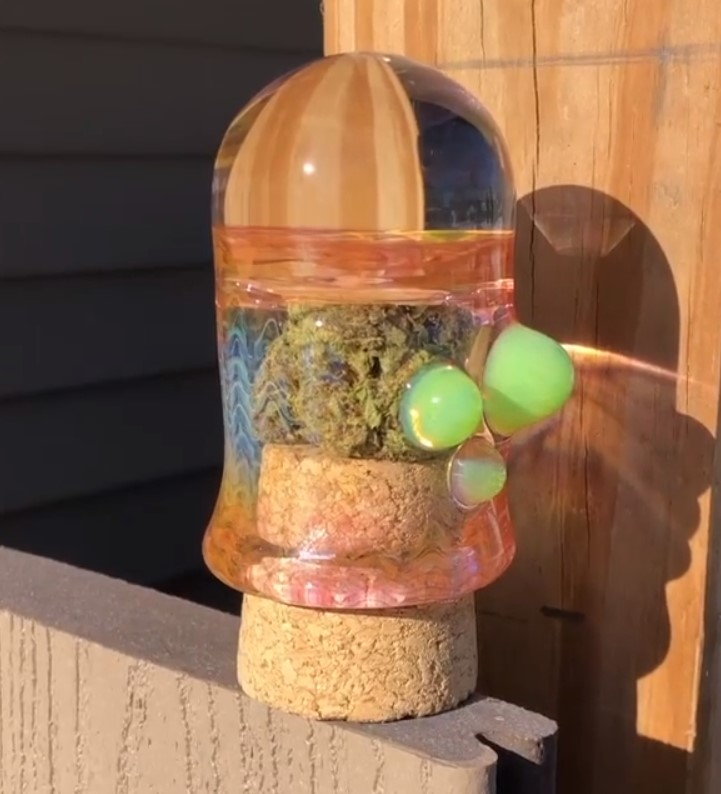 Boro Mojo Glass often derives inspiration from the works of other glass artists, and his typical technique is to improvise pieces in a freeform style though he is beginning to see value in planning pieces ahead of time. His favorite techniques are fuming, linework, and pulling horns, and he has a preference for striking colors, especially for colors from the Colorado Color Company and North Star Glassworks.
Boro Mojo sometimes has difficulty collaborating with other artists and believes that his biggest obstacle is that he prefers to make large volumes of smaller pieces, and he prefers to mark prices down quickly so that he can sell pieces quickly. However, he regularly collaborates with his friend Moo Glass. His signature pieces are these massively thick pipes called Pavement Pounders. You should check out his pieces on his Instagram page @boro_mojo