Diffuser Beads & All The Amazing Things You Can Do With Them
Published by Elev8 Presents on 5/8/2019
Diffuser Beads For Water Pipes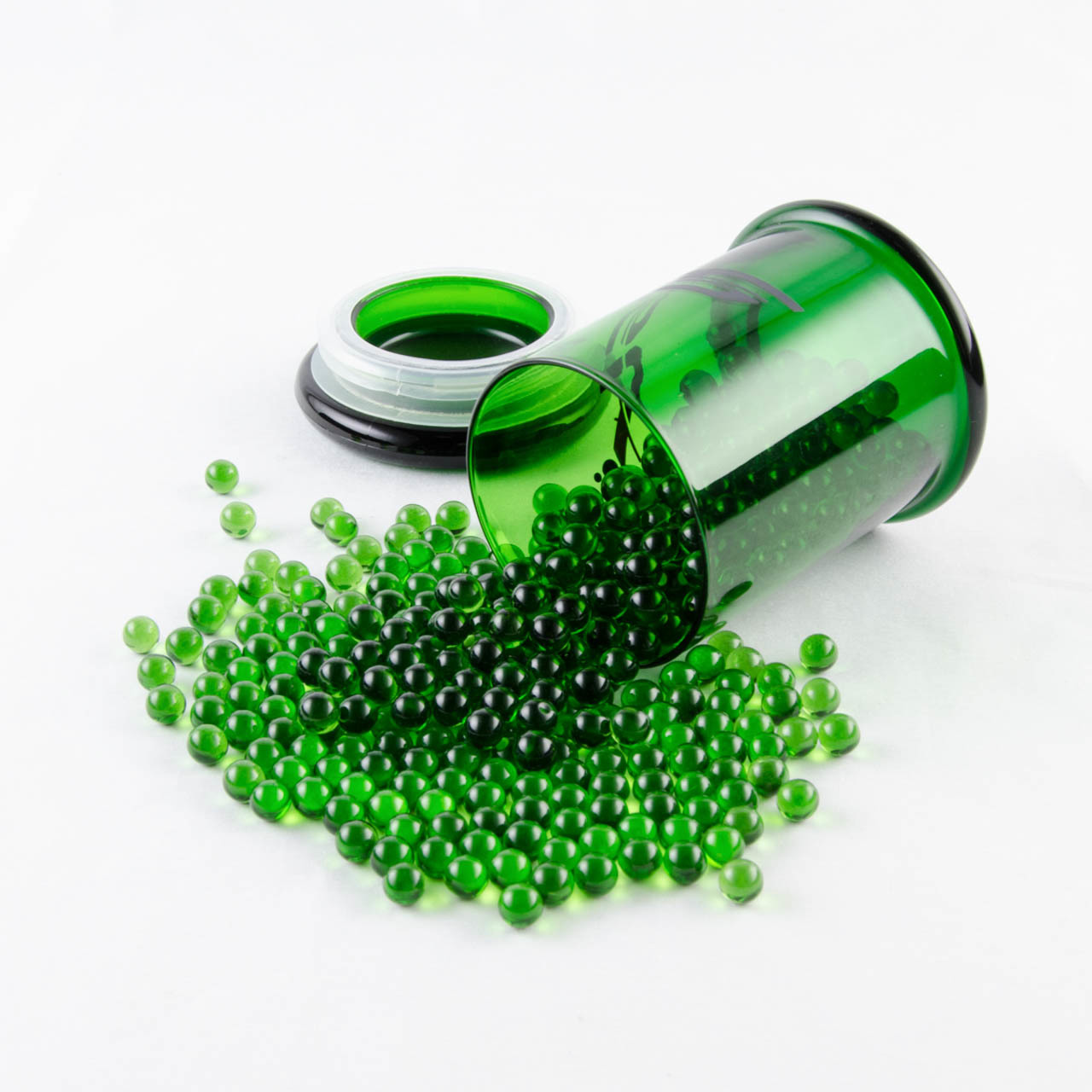 The Elev8 soft glass water pipe diffuser beads are an amazing accessory to add to any water pipe or dab rig. When added to a water pipe they really add some diffusion to your rig.
Glass Diffuser Bead Uses:
Use these dope diffuser beads to add extra diffusion to your water pipe or dab rig.
Freeze diffuser beads to cool your smoke or vapor by 10-30 degrees.
Diffuser beads add weight to your water pipe or dab rig making it more stable
Glass diffuser beads can also be used as cleaning beads when paired with some alcohol
Glass diffuser beads can also double as terp pearls for dabbing on a banger.
The great thing about the Elev8 Glass diffuser beads are they even come in a dope glass jar when you order the full cup. You get between 450-600 beads per jar.
Check out the diffuser bead video to see these them in action
7EijRAlasUA
Why do we like these Elev8 Glass Diffuser Beads?
When it comes to accessories that have an option to be made of glass, we will naturally always be drawn to this product. Many brands have gone with plastic or some kind of hydrating diffuser bead. While these are great for what they do, are they the best option?
We think the glass diffuser beads are the best option when it comes to a water pipe or dab rig diffuser bead. When they get dirty from resin they can easily be cleaned with some alcohol. You can even clean them in the water pipe that got them dirty. This allows you to be able to clean both the rig and diffuser beads at the same time. So we love the fact that the Elev8 Glass Diffuser Beads are reusable, making them a good choice for the environmentally conciouse consumer.
---
See crazy Steve test the diffuser bead as a terp pearl in the video below.
(DO NOT TRY THIS AT HOME) sHSVOKzxtas