We talked to glassblower Bryan Ratcliffe, also known as Surf Rat Glassware, about his career and the incredible work that he is producing. Surf Rat Glassware first started blowing glass around 1998, but he had an interest in the craft going back to childhood. His mother was a professional artist and his father built snowcats, so he grew up in an environment that fostered creativity. In middle school Surf Rat Glassware started working with ceramics, and in 1998 he started taking college art classes in Breckenridge and Gunnison, Colorado.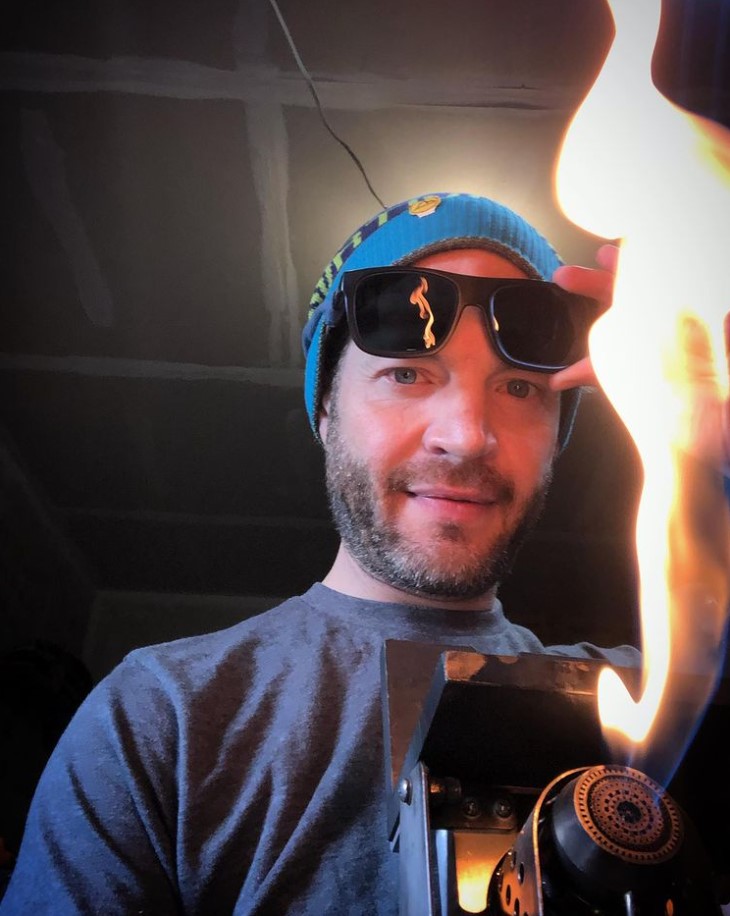 It was around this time that Surf Rat Glassware first started pursuing glassblowing as a medium and potential income source. He sought out classes in Crested Butte but they were too booked, so he ended up ordering supplies and copies of Contemporary Lampworking and began working. Surf Rat Glassware had spent nearly all of his money on the initial supplies, and was forced to quickly learn and sell enough glass to cover his expenses, but the pressure gave him no other option to succeed.
Around the year 2000 Surf Rat Glassware moved to British Columbia after discovering that they had very few glassblowers working in the area. He began making all kinds of glass creations to sell, often sculptural sea life and mixed media glass and ceramic works. Around this time he met Berzerker Glass who quickly became a mentor to Surf Rat Glassware. They worked together at a shop in BC and were doing quite well for themselves until the September 11th terrorist attacks in 2001. They were doing tons of production work, and selling a lot of pieces, but after the attacks the market tanked, and shortly after Surf Rat Glassware began working to establish a signature style that would help him build a dedicated base of customers and collectors.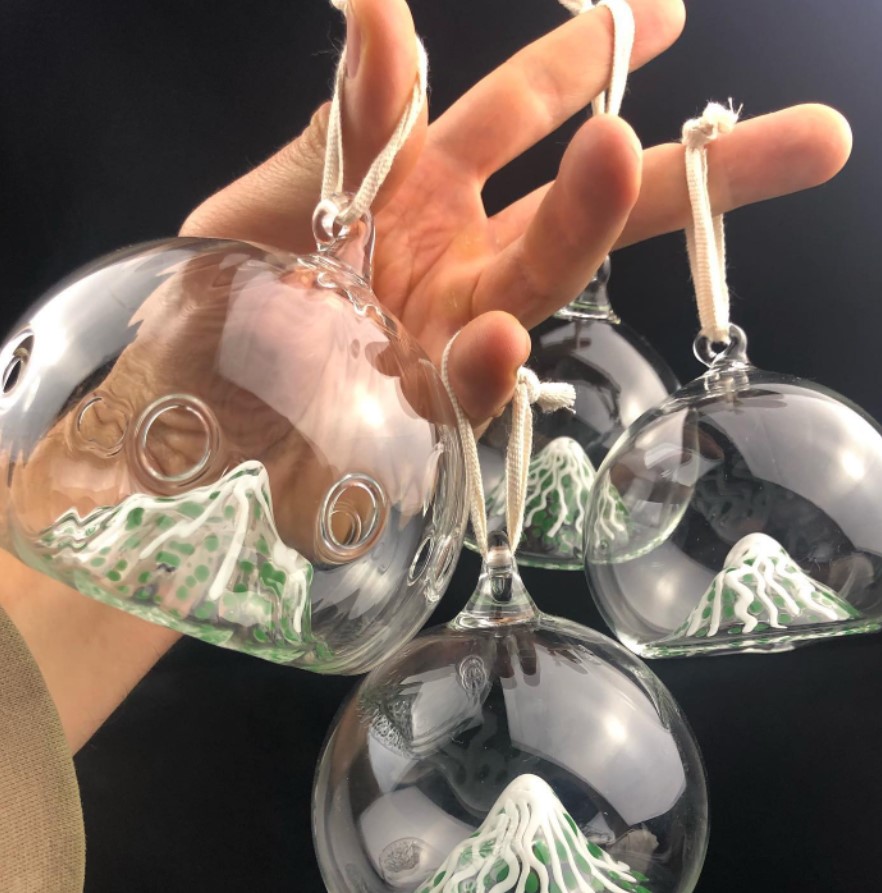 Over the following years Surf Rat Glassware developed signature products and built a sizable fanbase. Now he's perhaps best known for his line of drinking glasses which look like various iconic rig attachments like bangers, terp slurpers, and cone bowls. These are typically paired with a matching glass drinking straw that resembles a cotton swab with concentrate reclaim absorbed into the tip. These cups have taken Instagram by storm, and Surf Rat Glassware has become a bit of a wizard at creating videos that achieve viral levels of success. Surf Rat Glassware mugs and cups are one of the hottest products in the glass industry right now.
For his 40th birthday Surf Rat Glassware traveled to Germany to design a glassblowing pedal mechanism for the Herbert Arnold torch called Das Pedal, and the design was licensed to Griffin Glass for retail sale. In his free time Surf Rat Glassware is a very active person, with a wide range of hobbies including snowboarding, dirt biking, riding electric bikes, working on autmobiles, hiking, and just enjoying the beauty of life. You can see more of Bryan Ratcliffe's incredible work over on the Surf Rat Glassware Instagram page.