We talked to glassblower Nick Richman, also known as Nic Ric Glass, about his career and love for glassblowing. Nic Ric Glass grew up in the underground art scene and bills himself as a bit of a skate rat. Of course the skating scene and the cannabis scene go hand in hand, so over the years Nic Ric Glass gained an appreciation for glass pipes and an interest in how they were created.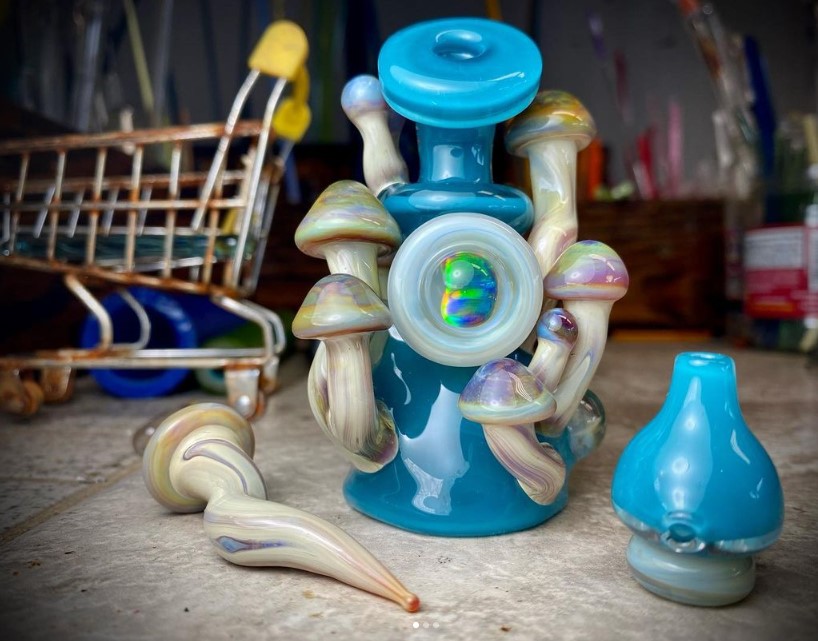 When Nic Ric Glass turned 18 he moved to Austin and lived there for a few years. One night Nic Ric Glass was at a local party in Austin, and a friend named Ben showed up with a case full of glass pipes that he had made. Nic Ric Glass was immediately interested in learning the process, and Ben took him under his wing and showed him some of the fundamental techniques for making borosilicate glass pipes.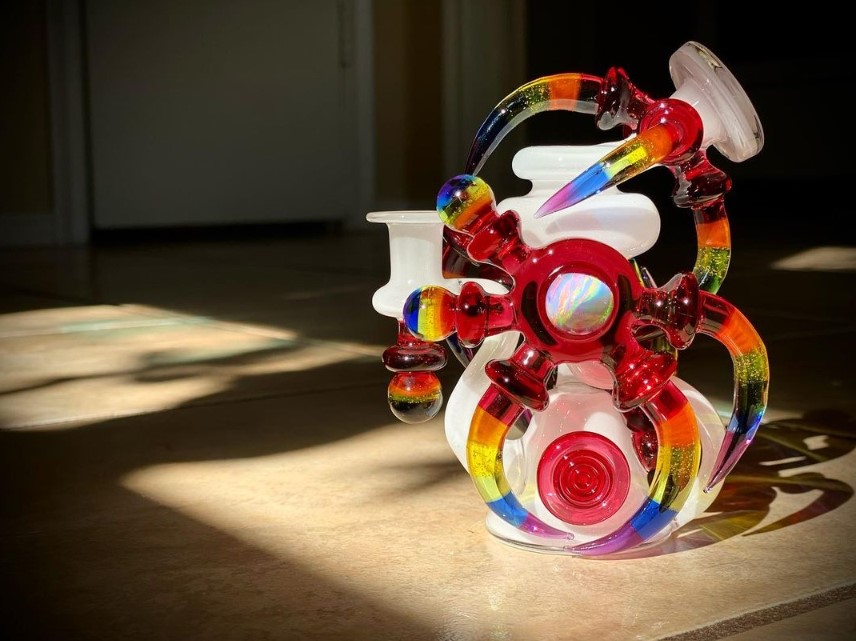 Over the years Nic Ric Glass has taken a few formal glassblowing classes from artists like Lewis Wilson and has been working on the torch for about nine years, though he has only been a full-time lampworker for the last two years. Nic Ric Glass believes you have to be a little crazy to try to make a living and support a family with glass, but he's doing it and by all accounts Nic Ric Glass is doing it very well.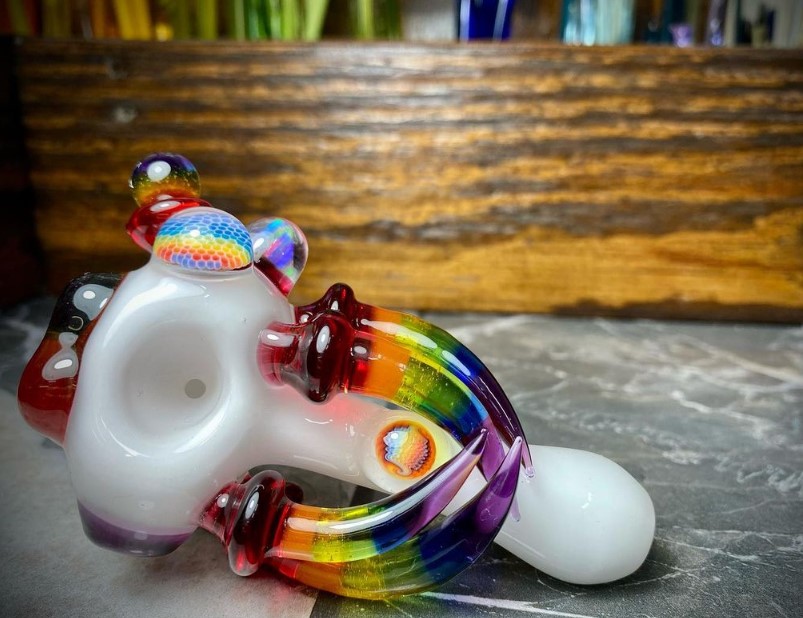 Nic Ric Glass' work is astonishing, and though he's been blowing glass for less than a decade, his creations belie the incredible amount of effort that Nic Ric Glass has put towards his craft. Nic Ric Glass' works exhibit his love for sculptural techniques; his pieces have flowing curves and memorable forms that leave a strong impression on the viewer.
In the future Nic Ric Glass wants to expand his sculptural knowledge so that he can create pieces that are even more expressive and artistic. Though he has almost a decades worth of experience on the torch, Nic Ric Glass' passion for his craft has not ebbed in the slightest, and has instead grown and expanded into worlds that he never could have imagined when he first started making pipes. You can see more of Nick Richman's incredible work over on the Nic Ric Glass Instagram page.