We talked to legendary glassblower Dellene Peralta about her career and extensive history in the cannabis glass industry. Dellene Peralta grew up in Albuquerque and attended the University of New Mexico for general art and photography. She always had an interest in cannabis, and before she started glassblowing she would often carve pipes out of wood as a teenager. In 1995 Dellene Peralta was in the prime of her youth and found herself moving to Eugene, Oregon where she met a glassblower named Clinton Roman. Dellene and Clinton hit it off, and Dellene moved into a small cabin with him where Clinton began teaching her how to make simple fumed pipes in the style of local legend Bob Snodgrass. The cabin had no electricity, and Clinton and Dellene made due with what was available to them.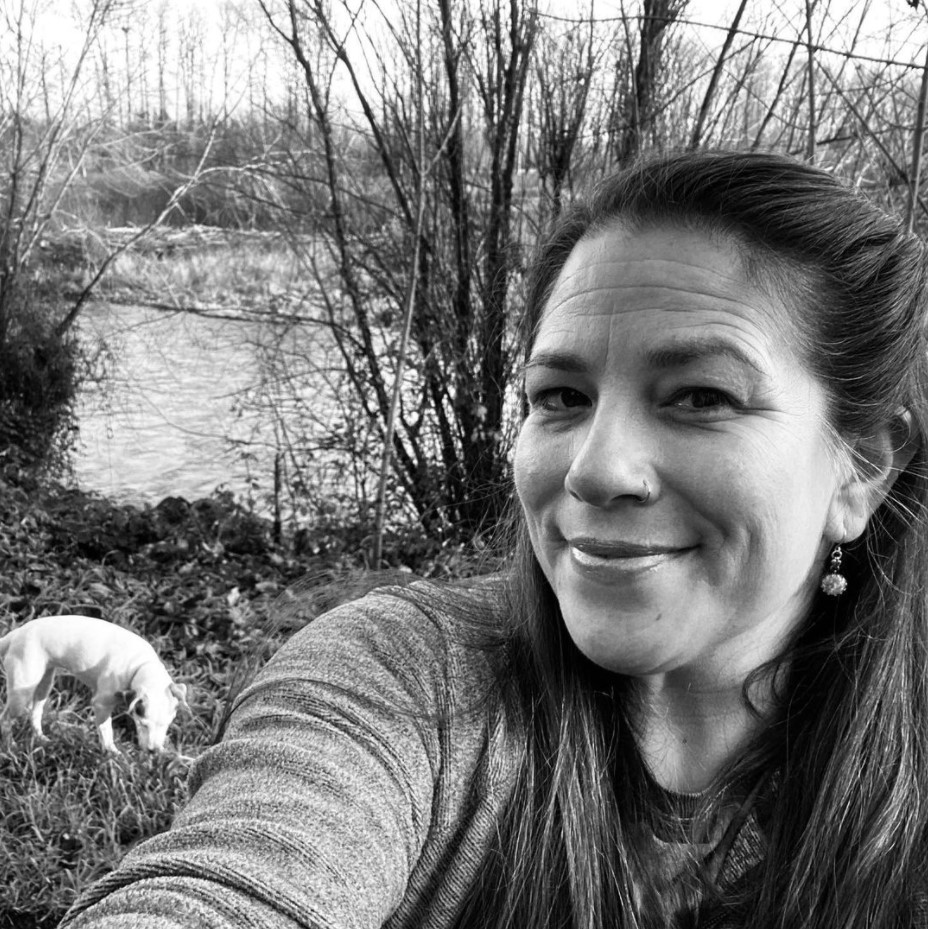 In that time the cannabis glass industry was still in its infancy, and Eugene, Oregon was becoming a hub for glassblowers who focused on cannabis pipes and paraphernalia. Dellene Peralta found herself embedded in acommunity of incredible glassblowers that were loosely assembled around Bob Snodgrass and other legendary glassblowers that had made Eugene their home. She found mentors among her own circle in artists like Clinton Roman and Arik Krunk. In the mid-90's there were a lot of people trying to make a career in cannabis glass, but there were only a few small circles of blowers who were doing it well enough to make a living at it, and these were tight-knit communities that were often suspicious of outsiders considering that their career choice could get them thrown in prison in those days. Dellene lived and worked among blowers like Jason Lee, Ham Glass, the late heady pioneer Ezra Zygmuntowicz, and Marcel Braun, all of whom would become household names in the cannabis glass industry.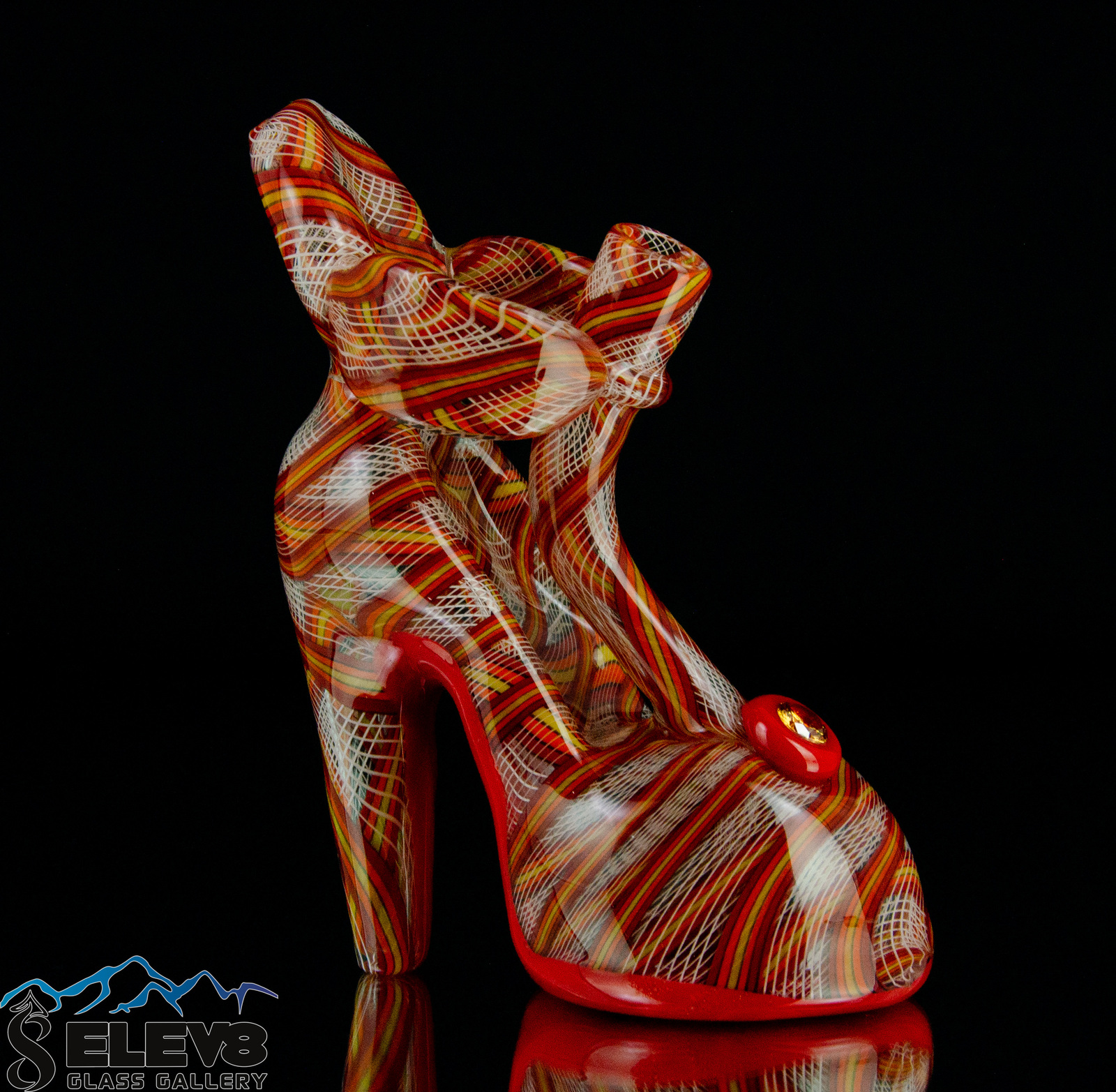 After some time Dellene Peralta was working solo, refining her skills and building her knowledge. Up until 1998 Dellene mostly made pipes and millefiori canes, but in '98 she started to focus more on solid rod techniques like coil potting. In the early 2000's she did production work for Chameleon Glass, a studio in Phoenix, Arizona. While she was working there the shop asked her to create a glass slipper in the style of Cinderella. Dellene was intrigued by this request as she had worn a necklace with a glass slipper pendant as a child. This would be the first of many glass slippers and stilettos that Dellene would create throughout her career, as these quickly became a signature product for her. As concentrates grew in popularity in the late 2000's Dellene Peralta adapted her glass high heeled shoes into a dab rig design which exploded in popularity and increased the demand for Peralta's work.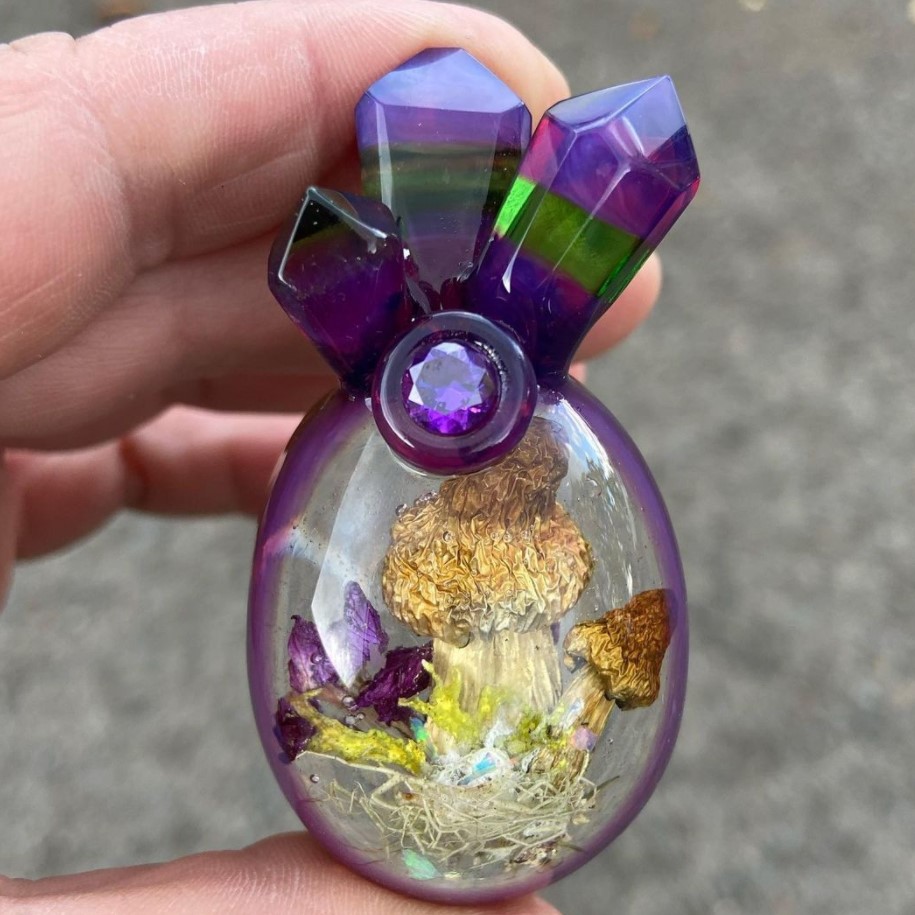 Dellene Peralta credits her community and mentors for her success, and she points out that no good artist is truly self-taught as artists are always learning from others. Throughout her career Dellene Peralta has taken classes from artists like Lucio Bubacco, whom she even went to dinner with afterwards, and she has taught classes to up-and-coming artists, finding learning opportunities in every new student that she has taught. Everybody thinks and learns differently, so as a teacher an artist has to learn how to explain and adapt their knowledge to fit the student, and this furthers the instructor's own knowledge on the subject. Her path to success was marked by a lot of questionable creations, but every mistake is a learning opportunity for a good artist, and she recommends that new glassblowers find the things that they do well and embrace them.
Dellene Peralta finds her inspiration in life and the many experiences that it brings. She loves spending time in the woods, and she's a bit of a mushroom hunting enthusiast which has led her to recently start making beautiful pendants with real mushrooms preserved in resin which is then encapsulated in glass. When she was younger she was constantly trying new techniques and pursuing new types of products, but now she is beginning to settle into a routine and a line of regular products. She used to compete often in glassblowing events, winning 1st place in the first annual Flame Off hosted by Lewis C. Wilson, but now Dellene attends these events in a support role and she loves to hang out at events and trade shows and share her work with others. She's spending a lot more time with her family these days as she has one adult son and one who was just recently born. In her glass art Dellene Peralta intends to steer away from her famous glass high heels and wants to create more artistic sculptural works, but she hasn't found the time to pursue this goal as of yet. You can check out more of Dellene's incredible work over on the Dellene Peralta Instagram page.