Ok, so you need to replace your downstem for what ever reason in your dab rig or water pipe. In order to get the perfect downstem you will need to know 2 things. Let Elev8 Glass help you out!
1st you will need to know the joint size.
2nd you need to know the length needed for your downstem.
QUICK INFO HOW TO MEASURE FOR A DOWNSTEM AND BUY ONE
Insert a straight object into downstem
Bring the straight object out of the downstem 1/2 inch
Mark with your finger
Use your measuring tape and record the measurement
You have your downstem size for Elev8
DETAILED INFO HOW TO MEASURE FOR A DOWNSTEM
Figure out your joint size. The easiest way to find your joint size is to check out our blog "How to select your glass joint size type" The common joint size in the industry is 10mm, 14mm and 19mm. Many people will call the 19mm joint an 18mm joint. From what we learned in 3rd grade, numbers are rounded up or down. So, the actual size of a 19mm joint is 18.8mm. We call all our joints 19mm for the rounding reason.
Figure out the length of the downstem you will need. You can use a pencil, pen or straight object you can put all the way down in your water pipe or bong. Insert the object into the female glass joint so that it is about 1/2 inch from the bottom of your water pipe of dab rig. Mark the object to the top of the glass joint. This will be the length of the down-stem needed for your piece. Remember there are so so many different lengths that a downstem can be and that replacement downstems are pretty standard. For this reason what ever your length is make sure that you get one shorter than the measurement you acquired, or it may just not fit. If you want a perfect size, hit us up and we can make one for you the perfect size. When we make the joints in house we only make them with holes not slits.
QUICK INFO HOW TO MEASURE FOR A DOWNSTEM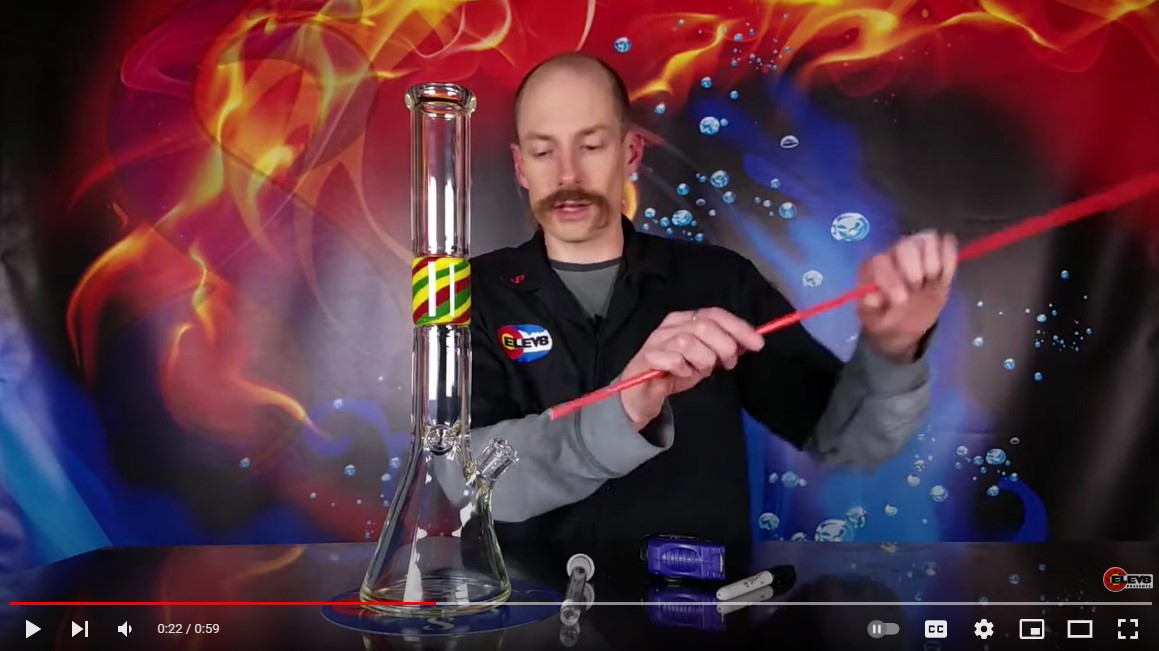 FULL INFO VIDEO HOW TO MEASURE A DOWNSTEM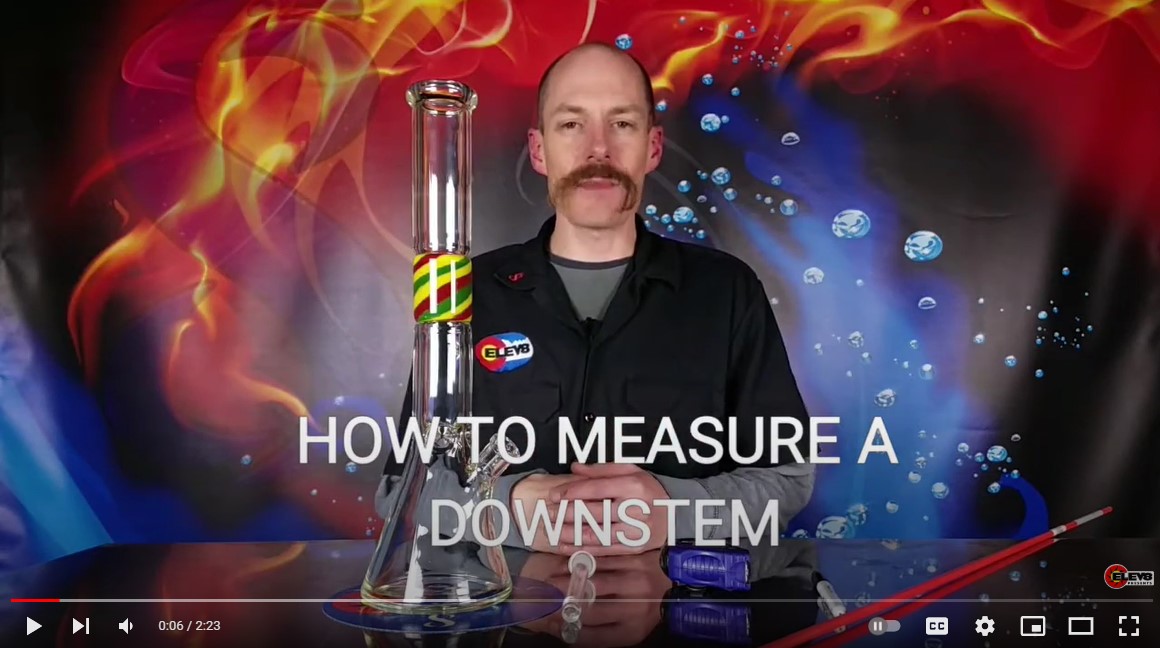 Time To Get Your Downstem!
With the measurement you just obtained you can easily get a new downstem for your water pipe or dab rig here at Elev8 Glass Gallery or any online headshop. Just remember not everyone measures the same as we do here at Elev8, so take that into consideration when you shop other places, but why would you want to when no one is as dope as the Elev8 team!
Another thing to remember is that you need it to fit your bowl,or you may need to buy a new bowl, banger or drop down to fit you downstem.
19mm female to 19mm male
14mm female to 14mm male
10mm female to 10mm male
14mm female to 19mm male (low profile joint)
10mm female to 14mm male (low profile joint)
10mm female to 10mm male
If you need another size please contact us and we can help you out. With our connection to the Elev8 Premier glass team we can really get you what you need.