Custom Made Stemless Wine Glass Or Whiskey Glass
Published by Elev8 Presents on 1/5/2021
Drinking is an essential life act. So when you have grown in life and want something more than just a machine made glass, the Elev8 Premier stemless wine glass or whiskey glass is very rewarding upgrade to your current drinkware.

Each custom handcrafted drinking glass is carefully created using the blowers full set of skills developed of many years, if not decades. In order for a blower to be able to fully create one of these amazing custom drinking glass the artist must posses the skills of a marble maker, hollow vessel work and lathe work. Each one of these custom glasses starts out as a basic clear tube. The blower uses the skills they have to work color into the clear glass. This could be fuming with gold and silver for that cool color changing effect. The section of color can also be a wig waged line worked section, frit section, color encalmo or really what ever the artist wants to do. Once the color section is made the blower will make a marble, or another blower will make the marble as the colored section is made by a teammate.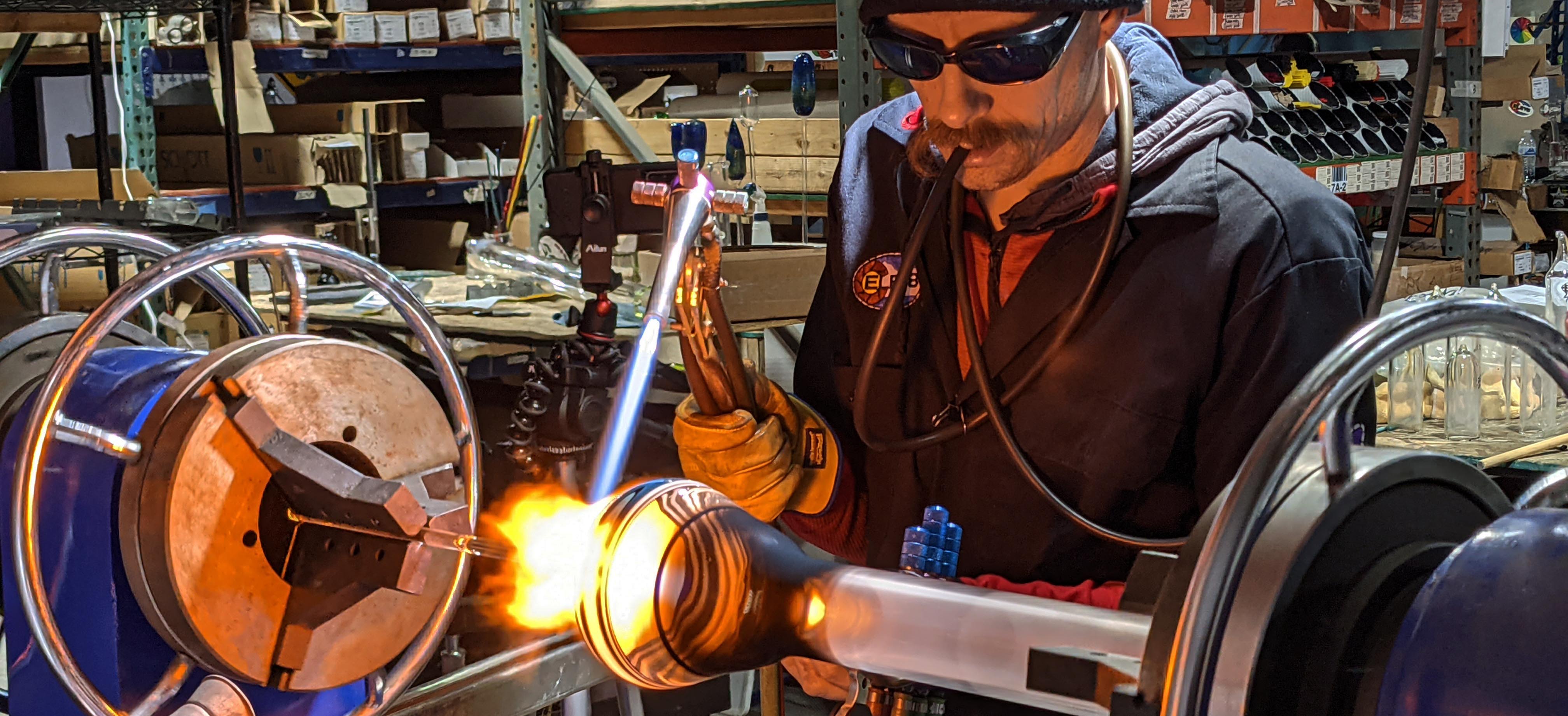 The final assembly happens on the lathe. The custom cups require a lot of oxygen and propane fuel to shape them, which creates ridiculous amounts of heat. The extreme heat makes it near impossible to make a clean beautiful cup by hand. All our cups are fire cut and opened. This is a skill set that has taken years to refine. Why fire cut of other methods? Well, we feel the fire cut, if done right, gives the best feel on your lips. A cup is not just a cup, but a work of art and function combined.

We can not garuntee, but we do believe these custom, handcrafted glass made with love will enhance your life, and may even make your beverage taste 10 times better.
Click to see our custom made drinking glass collection now!