Cannabis Cooking With Jonny Duff - Making a peanut butter and jelly sandwich
Published by Elev8 Presents on 3/24/2020
Peanut Butter and Jelly Sandwich Edible
Made with duff (Vaped Herb)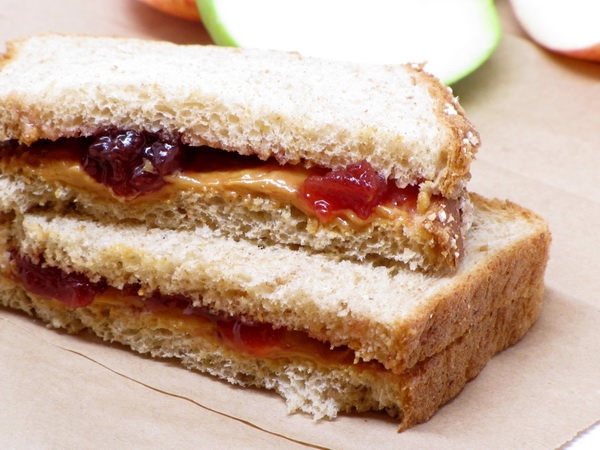 Thanks for joining me in my first recipe video where I got to show you how I make a full spectrum edible peanut-butter jelly sandwich. Why I chose a peanut butter and jelly sandwich is because I really do eat this snack often. For me the full spectrum peanut butter and jelly sandwich is my go to because they are quick and easy. And most of all I get my full spectrum cannabinoid intake.
What I love about this infused edible, is it doesn't take a long time to make and you get a full spectrum cannabinoid dose in less than 5 min.
Just add your Jelly, Peanut butter, and Duff to your bread and you're ready to eat!
Duff is Decarboxylated herb, if you didn't already know go check out our last video where I go over it some!
The reason I am doing these videos is to show the true benefits and variety of uses for your already vaporized herb. I know a lot of people throw away this amazing and flavorful edible, just because they know Scooby snacks from a pipe taste like crap. This is not the same at all. Essentially, duff is ready to be consumed after you've vaped it, just not fully. So with this first video I showed simplicity. Basically, this peanut butter and jelly edible is the fastest infused edible ever made dude!
So Instead of cooking it in an oven to decarb your herb and not getting to enjoy the flavor and psychoactive effects, do like me and vaporize it with a Super Surfer (Or whatever vaporizer your heart desires). Using your vaporizer to decarb herb you still get to enjoy those vapors that would otherwise be just cooked away in your oven, while enjoying some great effects.
I really appreciate being able to hang out and share my love of food and herb with you. I really love that thanks to DUFF I get to combine that love affair with simple ingredients, hope you enjoy and follow along on the journey.
If anyone has a great snack + duff combo ideas leave it in the comments below
Step by Step How To Make a Full Spectrum PB & J Edible
Ingredients:
Bread: Locally made bread
Jelly: Locally made fruit spread
Peanut Butter: Natural Peanut Butter
Duff: Decarboxylated herb that we vaporized out of my Super Surfer
Spread some peanut butter on 1 slice of bread
Spread some jelly on the other slice of bread
Sprinkle 1 tsp. - 1 tbs. of duff on the peanut butter side
Add the jelly side on top of the peanut butter and duff
Eat