Elev8 at 8 with special guest Eon Glass
Published by Elev8 Presents on 7/9/2021
We talked to married glassblowing duo Eon Glass about their relationship and the process of making art as a couple. Eon Glass is the collaborative brand name of Ian and Nadia Marrero, a couple that has been making glass together for over 12 years. Ian caught the glass bug well before he met Nadia; when he was in his early twenties Ian was in a bit of legal trouble, but he was trying to get back on his feet. Ian found work at a pipe shop on the east side of Milwaukee, Wisconsin where he got some early training in making pipes and chillums, and after leaving the shop Ian worked solo for three to four years while apprenticing under Devin Somerville AKA Cap'n Crunk (@crunklestein).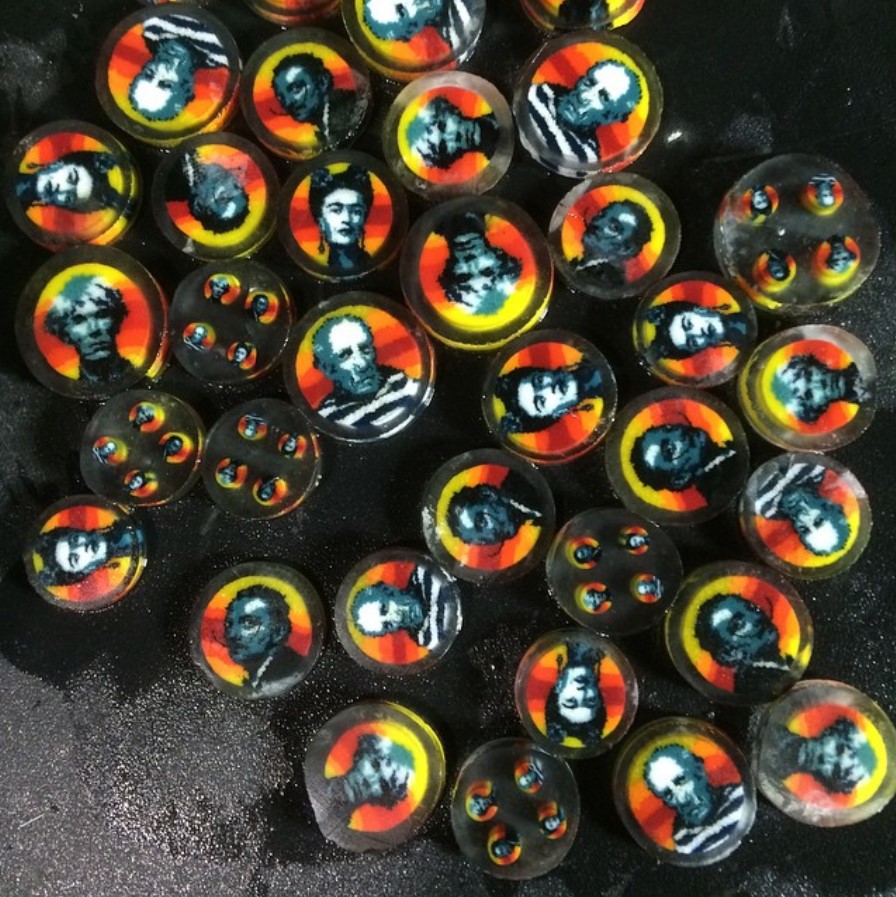 Around this time Ian met Nadia and the two started dating. Nadia was an avid cross stitch artist, and Ian was inspired by Nadia's cross stitching to find a way to incorporate this style and her skills into glass. Ian was preparing to set up his own glassblowing studio, and together they started to learn millefiori techniques that would utilize Nadia's cross stitching experience to create unique millies that no other artists could emulate. They began working together all the time, falling into routines and sharing the work while also learning from each other's knowledge and experience. Devin Somerville suggested that Ian and Nadia use the name Eon Glass for their brand and the name stuck.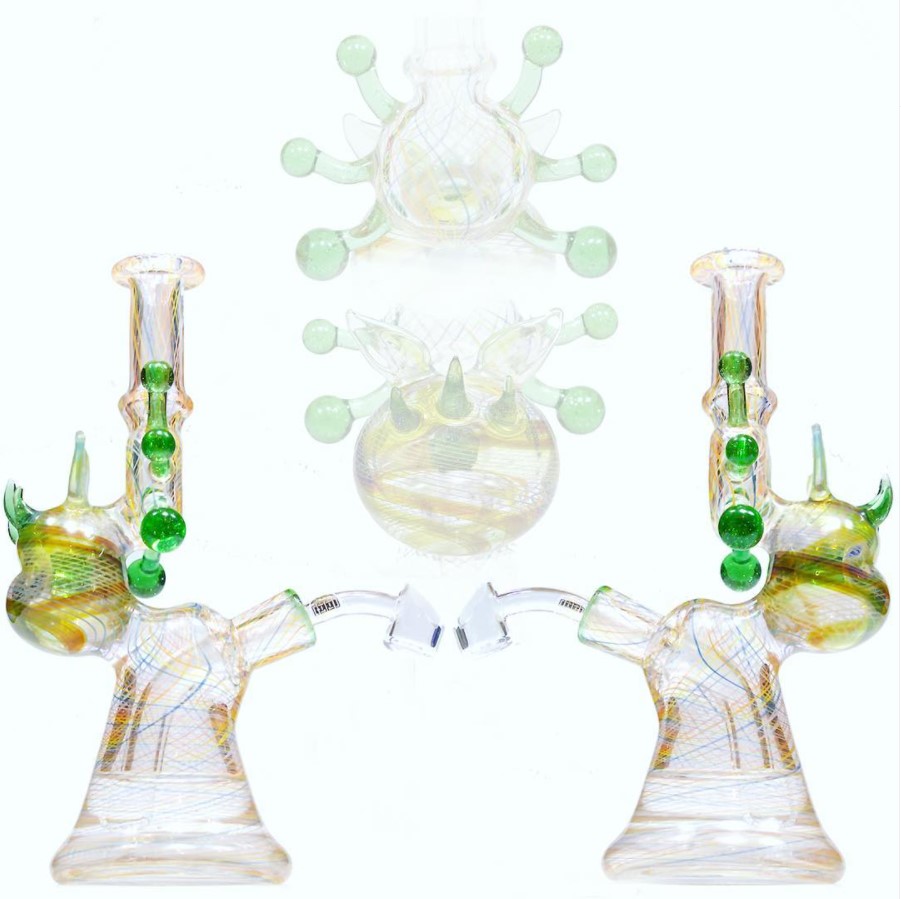 Ian and Nadia developed a unique style of millefiori work that results in photograph-style images made from hundreds if not thousands of tiny stacked glass stringers. Ian and Nadia pull the stringers together and have refined their technique such that they can pull stringers that are thinner that human hair. Nadia stacks the stringers to create the images with a visual style that is similar to pointillism or pixel art, often resembling images taken by old digital cameras. Ian then finishes the millefiori by encasing it with clear glass and pulling it down. The stringer stacking can take up to 300 hours depending on the complexity of the image, and while pulling the cane together is quicker it's also generally the point at which everything can go wrong. After working together for years Ian and Nadia have refined their workflow to the point that they are regularly producing millefiori with astonishing levels of complexity.
Eon Glass' unique style allows them to create nearly photorealistic images and portraits, and they like to make millefiori portraits of public figures who inspire them, especially people who have made major contributions to cannabis culture. Past subjects include Rick Simpson, the inventor of a THC-based oil for treating cancers, and Henry Grimmett and Susan Webb-Grimmett, the founders of Glass Alchemy (@glassalchemy), among many others. Eon Glass also occasionally produces solo works from both artists. During the COVID-19 pandemic Ian studied and worked as a scientific glassblower, and the techniques that he learned in that field have helped to expand both Ian's and Nadia's skills as they continue to learn from one another.
Eon Glass took the grand prize for the Best Millie category in the World Series of Glass at Glass Vegas 2019 with their Salvador Dali portrait made in collaboration with Stephen Boehme (@stephen_boehme), which is pictured below. They said that this was easily one of the hardest millefiori pieces that they have made so far, but they intend to continue to push the envelope of their skills and abilities. They are looking forward to an upcoming collaboration with Firefly Glass (@firefly_glass), and you should definitely be keeping an eye on Eon Glass and their award-winning millefiori work. You can see more of Ian and Nadia's amazing work over at the Eon Glass Instagram page (@eon_glass).