Elev8 at 8 with special guest DCN Porcelain
Published by Elev8 Presents on 6/29/2021
We talked to ceramic artist DCN Porcelain about how the cannabis glass industry has impacted his career as a ceramist. DCN Porcelain inhabits a unique niche in the cannabis and ceramics industries as he is one of the few contemporary artists making functional ceramic water pipes, dry pipes, and rigs. DCN Porcelain became a professional ceramist after excelling at ceramics classes in high school; his teachers encouraged him to attend art school after high school to study ceramics in a formal educational setting. During these early years and after graduating art school DCN Porcelain mostly focused on making porcelain teapots and other vessels.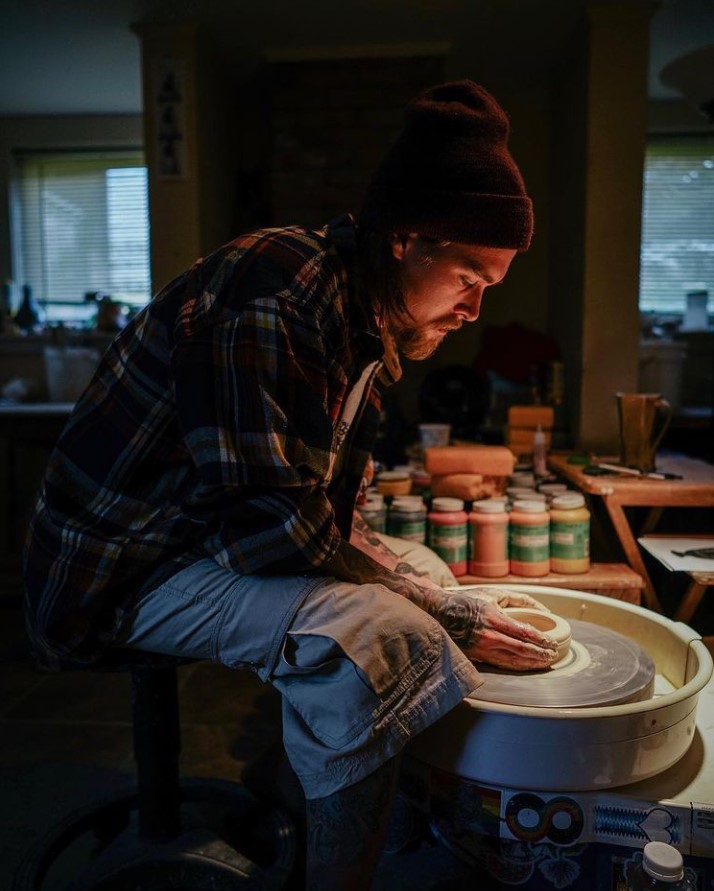 DCN Porcelain continued making porcelain vessels until he discovered the blossoming cannabis glass scene on Instagram. The wide range of artistic glass rigs and pipes that were circulating on Instagram inspired DCN Porcelain to apply his experience in fine ceramics to create functional cannabis art. DCN Porcelain saw a potential niche for blending traditional porcelain techniques and aesthetics with cannabis glass techniques to create unique functional porcelain pieces that few other artists could emulate.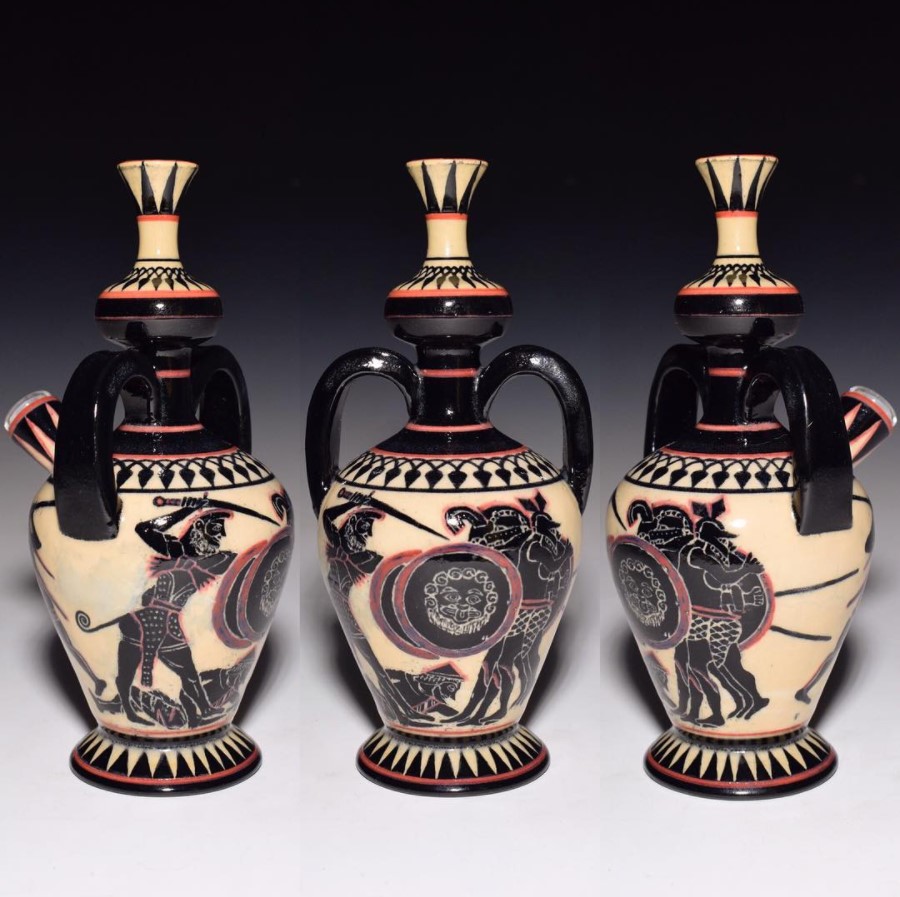 In his work DCN Porcelain regularly utilizes porcelain molds to create complex forms, often using vintage molds that he acquires from various sources, and these vintage molds give his rigs a very retro aesthetic; a 1920's chic vessel, a neo-classical baby angel from the 1970's, one of his signature cat rigs... these pieces are pure nostalgia and will appeal to customers of all ages. DCN Porcelain also throws rigs on the wheel, some of which are amazingly small and precisely thrown. Anyone who has worked clay on a wheel would surely admire DCN Porcelain's skill and gentle hand.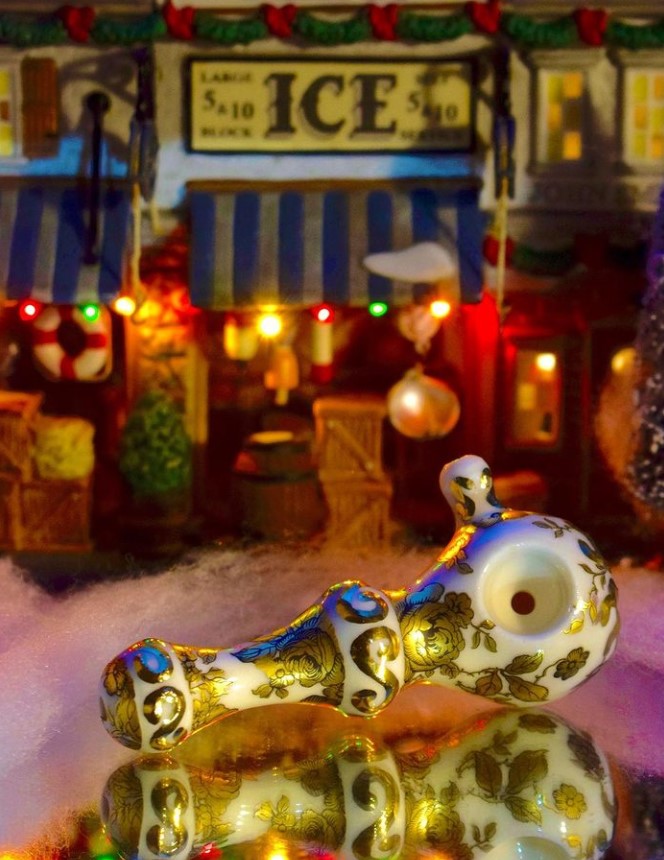 DCN Porcelain likes to experiment with different glazes and techniques like underglazing and clay pigmentation. He is fond of underglazing with flat colors which get glazed over with glossy glazes in sections to create complex designs. The glossy glaze that DCN Porcelain most often uses is silica-based and creates a glassy coating over the porcelain. This glass glaze has to be kilned at incredibly high temperatures, roughly 2200°F. DCN Porcelain gets much of his inspiration from historical ceramics including Greek pottery, indigenous pottery, and Japanese pottery. He also closely follows the cannabis glass scene and is often inspired by the works of glassblower Eusheen.
In the future DCN Porcelain intends to continue pushing himself to learn more techniques and to introduce more variety to his line of signature products. DCN Porcelain's work is breathtaking and will surely stand out among a collection of heady glass. He is making waves in the cannabis industry with his beautiful porcelain rigs, and you can check out more of his work over on his Instagram page. (@dcnporcelain)