Elev8 at 8 with special guest Chaka Glass
Published by Elev8 Presents on 5/28/2021
We talked to Chaka Glass about his life and the sources of inspiration that led him to become known as "the Iceman". Chaka started his journey in glass in 2004, during a time when it was generally quite dangerous to make and sell cannabis glass. Just a year before, the U.S. Drug Enforcement Agency had conducted a $12 million investigation and sting operation against businesses selling drug paraphernalia which they called "Operation Pipe Dream", the most high-profile arrest being that of actor, comedian, and musician Tommy Chong. At the time high-end cannabis glass was an industry still in its infancy, and this targeted operation put a huge damper on the industry as a whole for close to a decade.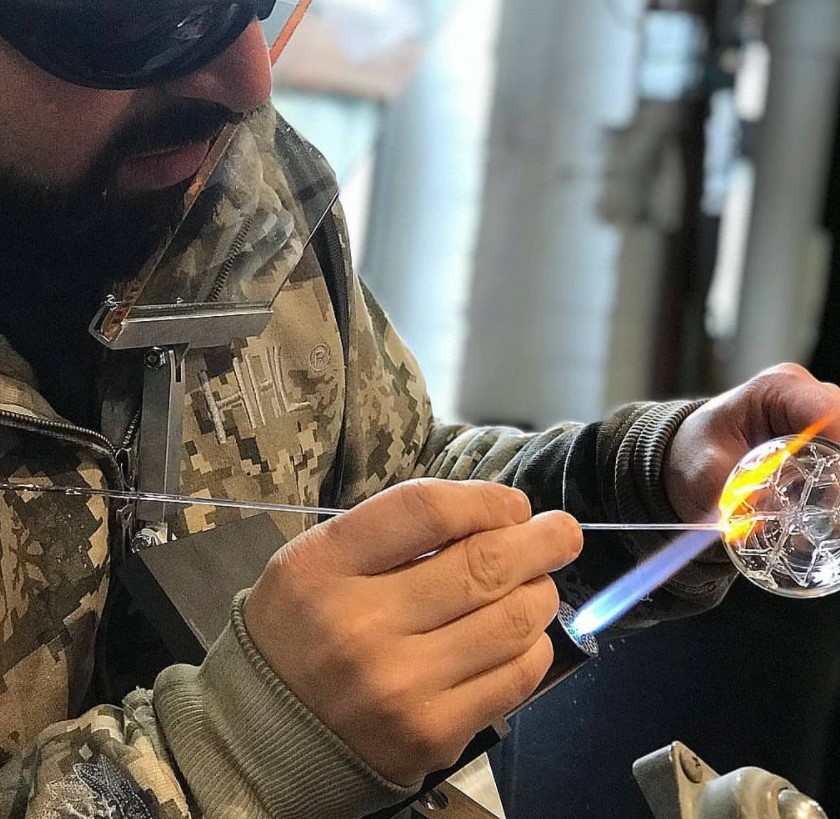 During this time Chaka was studying Psychology in college and was making money by doing lab work at the University. In his free time he played drums in a metal band, renting a house along with several of his band mates where they could have a collective jam space. As he finished his undergraduate studies he began to wonder if academia was truly the life that he wished to pursue, feeling that he might be better fulfilled by a creative pursuit. It was then that he met a glassblower who invited him to try his hand on a torch, and Chaka took to this medium right away. After learning foundational techniques like fuming, implosion, and mushrooms, he partnered with that blower to open a small shop kiosk to sell their glass work. Chaka continued to play with his band, going to shows and parties and bringing his glass works along with him to sell to attendees.
After two years of selling his own glass at shows and parties, Chaka signed up for a formal class from sculptural glass legend Milon Townsend. It was from Townsend's class that Chaka learned the technical proficiencies needed to make artistic glassware, how to properly market his work, and the fundamentals of how to make sculptural glass. Chaka took the concepts that he learned from Milon Townsend and ran with them for another two years. As he began to feel more confident in these new techniques, he signed up for another class from John Kobuki, a master marble artist who has pushed the marble-making process into vastly unexplored territories. The techniques that Chaka learned from John Kobuki would prove instrumental to him as he began to define his own characteristic style. Chaka would continue to take classes from various glass artists on a regular basis, even after he had already established a name for himself in the cannabis glass industry, because it helped him to expand his horizons and to get into the heads of artists which he admired and respected.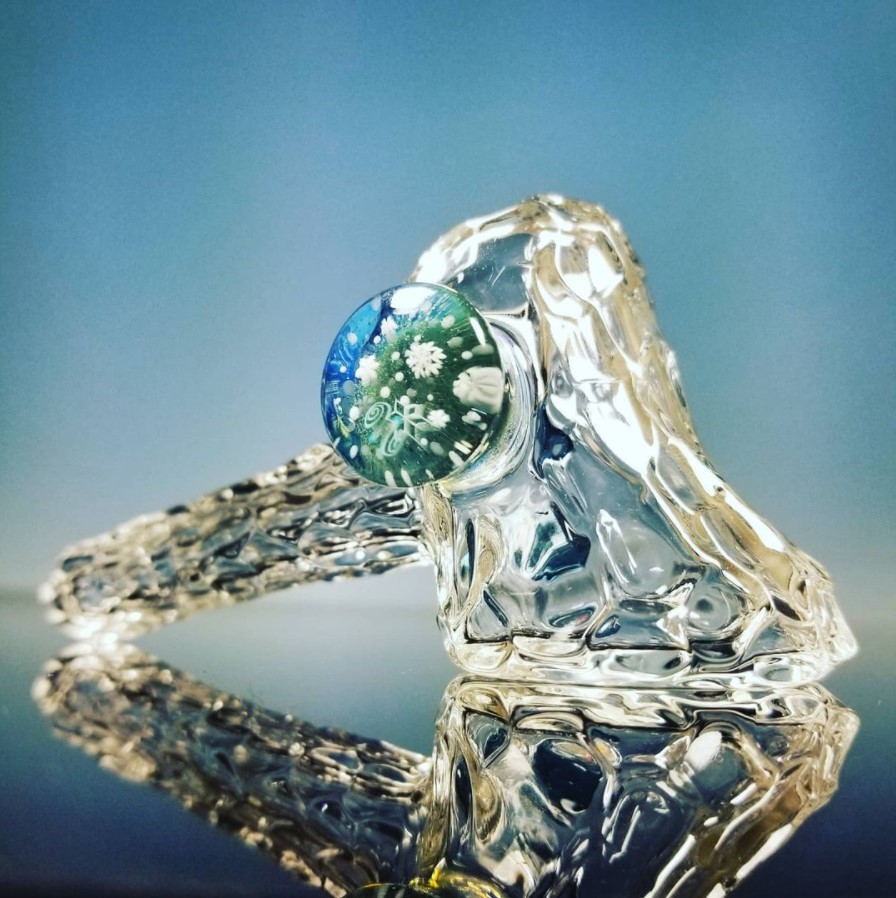 Roughly around 2012-2013, Chaka Glass was beginning to feel more confident in his abilities and his love for glass was only continuing to grow, so it was at this time that he pinpointed a thematic statement which would come to define his artistic style for years to come. Chaka wanted to turn his glass pieces into a declaration of his love for glass as the perfect medium for artistic expression, and he found himself being drawn to the concepts of glass and ice and how they can both be interpreted as representations of the constant push and pull between order and chaos in the universe; the ice cube being a symbol of our human desire to create order from the chaotic nature of the universe, and the ice itself being a symbol of the universe's natural degradation of order back into chaos. It was at this time that Chaka became "the Iceman", embracing this thematic statement as the guiding principal of his work with a brand of cannabis glass that he would call "Blizzard Tech".
Chaka the Iceman's work is nothing short of breathtaking, being marked by incredible sculptural work with lots of blue, white, and clear glass, often employing snowflake millefiori designs and other ice-inspired adornments. Chaka Glass regularly collaborates with other artists, but he generally does not sell his work directly to customers, preferring instead to work with shops and galleries that can act as a mediating party between himself and the customer. In the future he plans to expand his theme even further and to push his abilities as far as he can. You should really check out Chaka the Iceman's work over on his Instagram page. (@chakaglass)