Elev8 at 8 with special guest Bubbles the Butcher
Published by Elev8 Presents on 4/30/2021
We spoke to Bubbles the Butcher about his career as a glassblower and the economics involved in selling your own glass art. Bubbles the Butcher's love for glass started when he received a call from his brother during a time when Bubbles was working in Cooke City, Montana. His brother had just started learning to blow glass from artist Matt Marchand in Denton, Texas and Bubbles the Butcher hitchhiked from Montana to Texas to join his brother and learn from Marchand. Bubbles started with cold-working techniques as Marchand instructed his brother in pipe making. As his brother continued to learn how to make pipes, Bubbles the Butcher shifted his own focus towards working with solid glass and learning sculptural and foundational artistic techniques.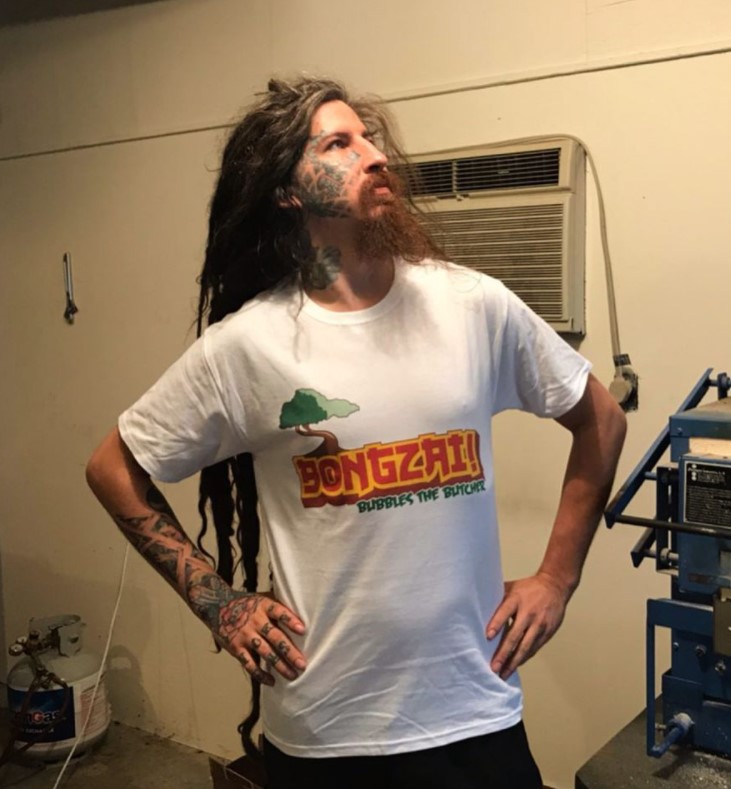 Bubbles the Butcher and his brother soon set up a glassblowing studio in their mother's garage, and while his brother continued to work and expand his knowledge on pipe making, Bubbles continued to focus on solid-work and sculptural techniques. His brother would make a pipe, Bubbles the Butcher would make a mushroom or vortex marble that they would attach to the pipe, and then they would sell it to a shop for $4. If there were significant flaws, they would offer significant discounts on the piece. For Bubbles and his brother it was more important that the piece sell no matter the price, and that business philosophy continues to guide Bubbles in his sales decisions today.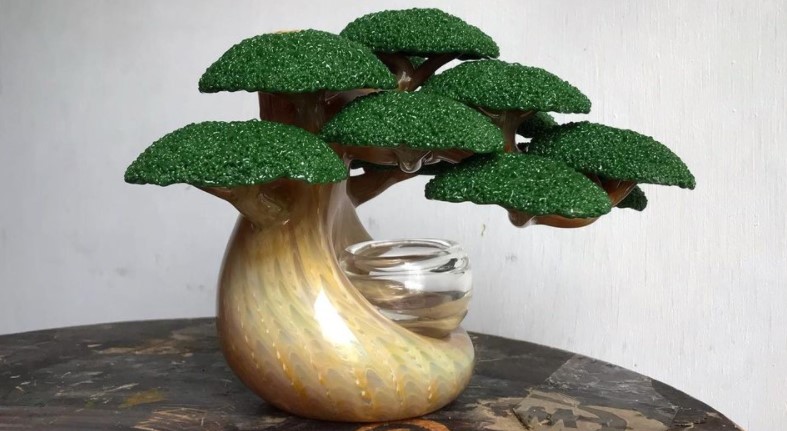 Bubbles the Butcher believes that it's better for a glassblower to move volume than it is to sit on glass products until they sell for the price that the blower thinks they deserve. The internet has opened up the market for glassblowers to sell their products directly to customers, and these days all of Bubbles the Butcher's sales are made through social media and online sources where he has direct contact with the customer. His preferred method is to auction the pieces through Instagram, but this means that sometimes he has to sell pieces for a lower price than he believes the piece is worth. Despite the potential loss of revenue, his business philosophy of pushing volume at any price is beneficial for him as an artist and he believes that the potential revenue loss has its own value. It gets his work out into the world, into the hands of real customers, and real customers generate word-of-mouth reputation, especially if they feel that they got the piece at a really great price.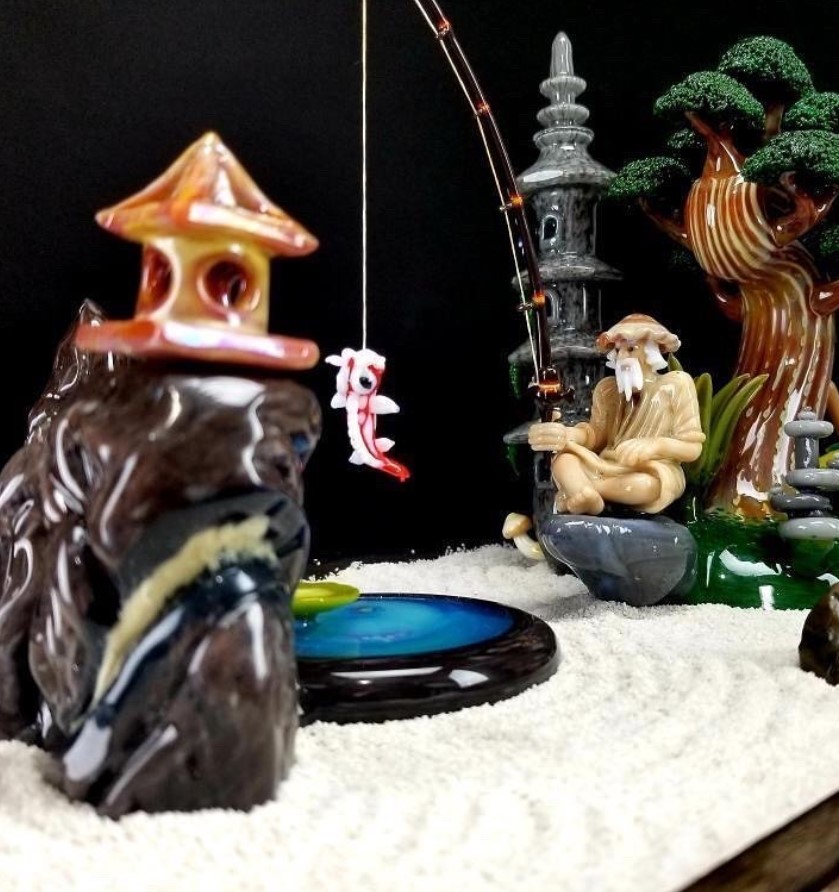 As an artist, Bubbles the Butcher finds greater value in art which takes skill, experience, refinement, and technique, and as such he loves Classical art and art of the antiquities, made by the old masters. He personally finds the level of dedication and effort made by these master artists more appealing than the emotional sentiment of a piece of art that may be more abstract and emotional as in the Modern styles of artists like Jackson Pollock, though he does not dismiss these artistic forms or their value. He finds that the need to survive as an artist in a capitalist society actually helps him as an artist rather than hinders him; it pushes him to continue to learn and grow and push the envelope of his technical abilities.
Bubbles the Butcher has become quite well known for his Bonsai style, a genre which he has fully embraced and does not plan to move away from any time soon. Bubbles' glass Bonsai trees are truly spectacular, and Bubbles plans to continue to push the limits of this technique, to refine it and make it as intricate and realistic as possible. Bubbles the Butcher's trees are astonishing in their natural colors and forms, and would be a prestigious addition to any serious glass collection. You can check out his work, and maybe pick up a piece for yourself, on his Instagram page (@bubblesthebutcher).