Elev8 at 8 with special guest Babedrienne
Published by Elev8 Presents on 4/23/2021
We talked with metalsmith and glassmith Adrienne DiSalvo, better known as Babedrienne, about how her background in metalsmithing led her to create amazing works of glass art. Babedrienne began working with steel metals when she was young, learning at an early age that she had a fascination with fire and its many applications in both industry and art. She attended college, majoring in metalsmithing with a minor in glassblowing. During this period Babedrienne made some of her first metalworks, one of her early projects being an ill-fated attempt to make gears from molds, but eventually making a working carousel and other projects that interested her. After years of experience in metalworking, Babedrienne found glass to be a fascinating medium and quickly developed an interest in glassblowing. Metals are often uptight and technical; she found glass to be more fluid and relaxed by comparison.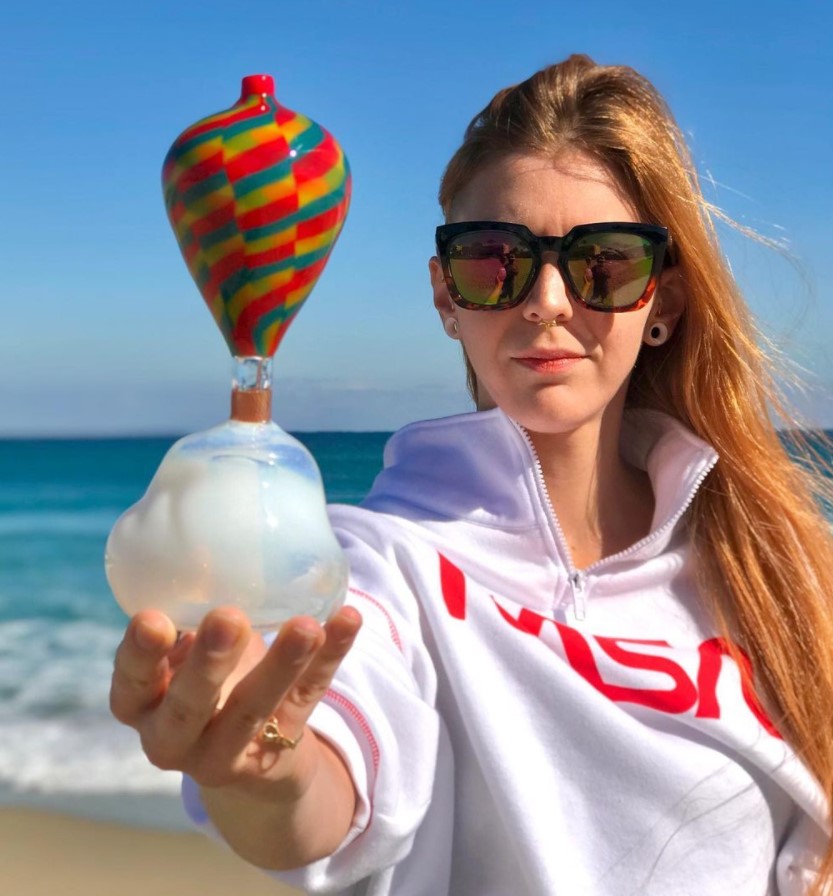 As Babedriennne took more glass-oriented electives in college, she began to pursue glassworking in earnest, taking on an undergrad internship at Manchester Hot Glass where she started by pulling eyedroppers for perfume bottles. As she continued to learn the technical aspects of glassblowing, Babedrienne began applying cold-working techniques that she learned in metalsmithing to her glass art, embracing a carving technique that would become a signature feature of her works and collaborations with other artists.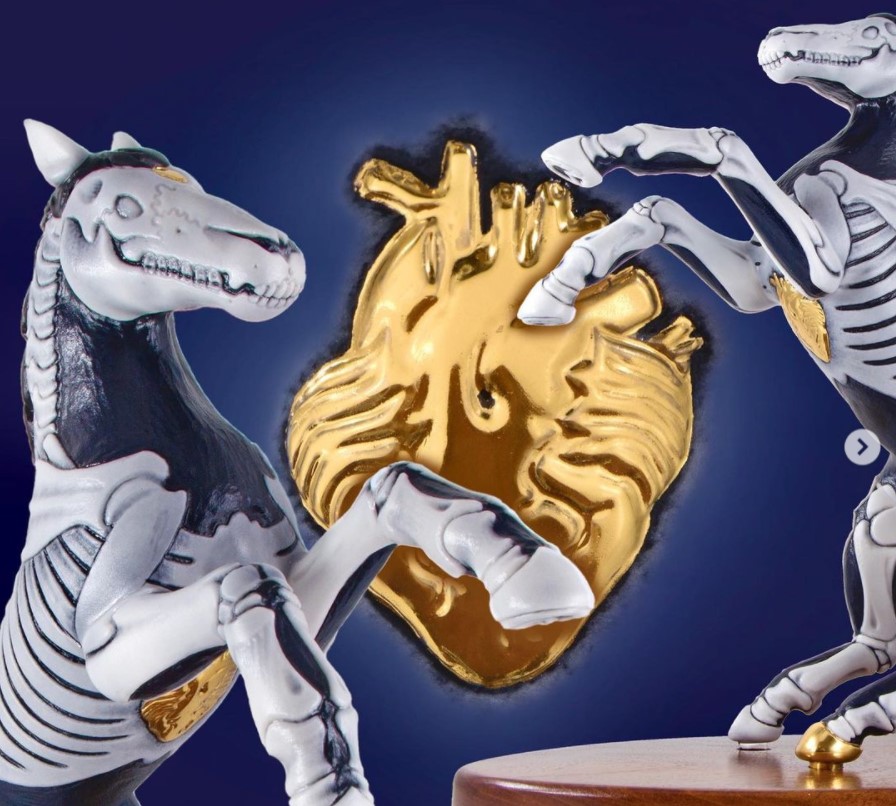 As of now, most of Babedrienne's glass works are collaborations where she applies her signature cold-working techniques to pieces that are usually blown by other artists. She carves intricate designs and features into these pieces with a dremel tool, sandblasting as needed to smooth out rough textures that are created during the carving process. This is an intricately delicate process that requires some finesse and an eye for detail, and the results are always phenomenally impressive. Babedriennne can carve anywhere except at major connection points where two pieces of glass meet, as these are naturally weak points in the structure that cannot withstand the force of the dremel tool.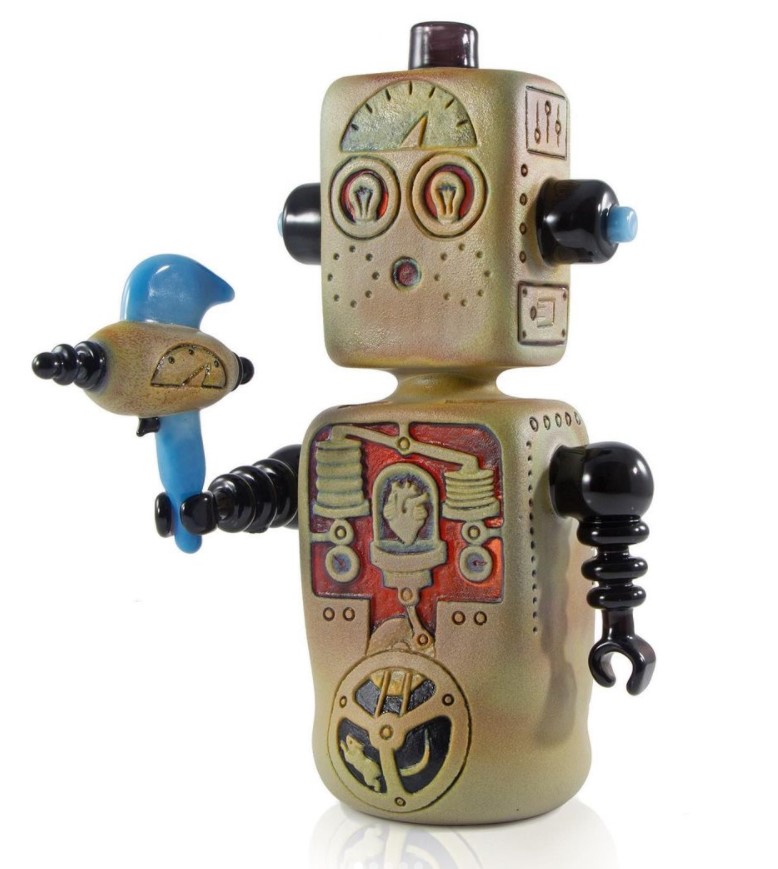 Much of Babedrienne's inspiration for her glass art comes from the medical sciences, as it is a field with which she is very familiar, her fused back necessitating many hospital visits and affording her many opportunities to be exposed to the fascinating world of anatomy and human biology. Babedrienne's pieces often feature organs, bones, and skeletons; she owns a copy of "Gray's Anatomy", one of the first comprehensive textbooks on human anatomy which was initially published in 1858, and she often uses the book as a reference for her art.
Babedrienne is constantly pushing herself to learn and grow as an artist, and recently she stopped taking new custom orders so that she can focus on developing her skills on the glassblowing torch, partially because her signature carving process is putting a lot of physical strain on her hands and arms. Babedrienne's passion for glass continues to grow as she unlocks more mysteries, though she assured us that there are many more mysteries yet to be unlocked. Babedrienne also let us know that she's working on something... secret. She wouldn't tell us anything more and we certainly would never want to spoil the surprise, so be sure to follow her Instagram page (@babedrienne) and go check out her website as well!