Elev8 Glass Gallery's Glass Repairs by Elev8 Premier Studios
Elev8 Glass Gallery has been repairing water pipes, bongs and rigs for about 10 years now. Working with our highly skilled team of blowers at Elev8 Premier, we carefully evaluate each piece so that it has a great chance of being repaired.
Our team of blowers will always try our best to repair each bong or rig we get in with love and attention to detail, but there are unknown unknowns that we can not foresee. Sometimes leading to a piece that may not always make it. The good news is we are over an 80% success rate, which is very high for the glass bong or water pipe repair industry.
There is a $60 minimum charge to fix a water pipe or rig and must be paid before work is performed. If the glass does not make it 2/3 of the deposit will be returned. We hope you understand that even if we take in the glass and it does not make it, we had to put in the labor to try to fix it along with all the energy and fuel to get the glass to and end point.

Average turn around is about 2 weeks. Many of the times we can get this done in much less time.

There is a chance that there will be marks left on the glass due to repairs. We will always do our best to minimize repair marks, but sometimes it is not avoidable.

All glass MUST be cleaned of all oils, resign or anything else that makes the glass dirty. We can not repair a piece that is dirty and will be refused if we receive the glass dirty. Please make sure all the glass is clean when sent in or brought in for repairs.
All glass can be brought into our Colorado Springs Store at 1323 Paonia Street, Colorado Springs, Colorado 80915. You can call us 719-646-5352
Feel free to contact our team also at customer care team at help@elev8distribution.com
BONG, WATER PIPE AND PIPE GLASS REPAIRS WE HAVE DONE IN THE PAST
A tragedy is adverted with this glass repair on this art glass Ferankshanaw. When your glass dreams shatter, try to breath and see if our glass repairs specialists can get you fixed up.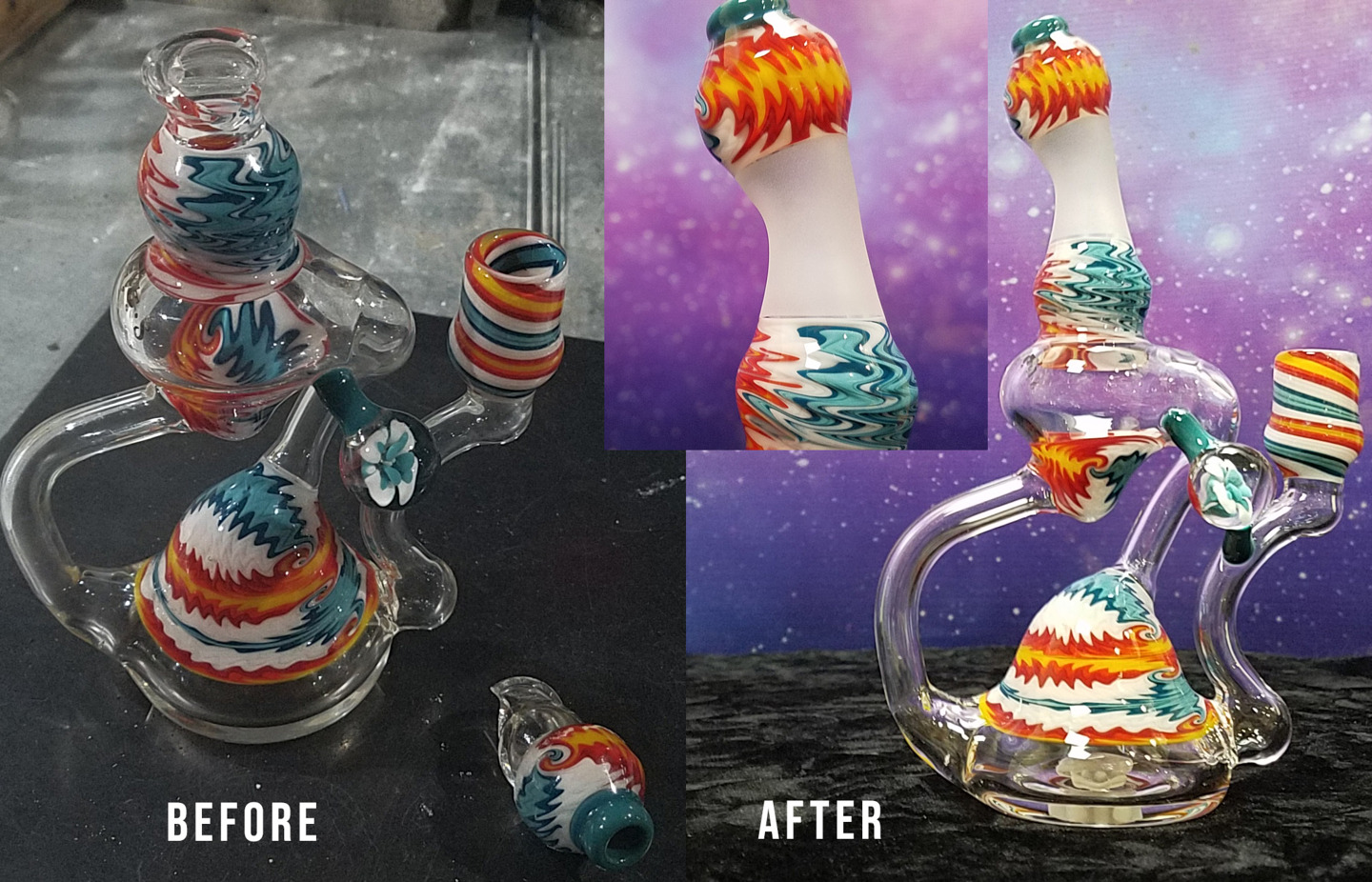 Once born in the glass studio of Elev8 Premier, this recycler needed to be fixed. Our team was able to make this glass repair with a few modification.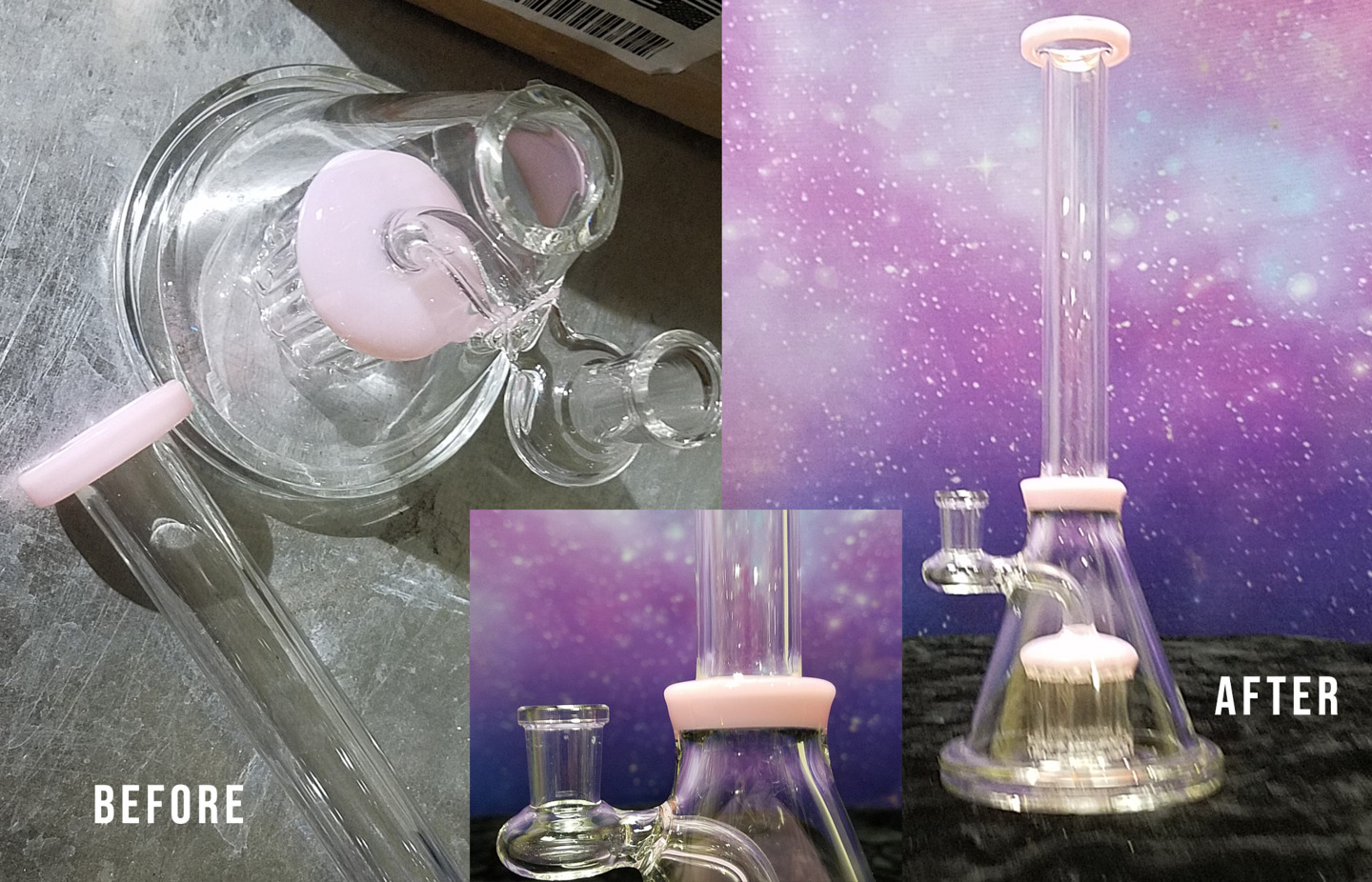 This Elev8 Glass was fixed by our Elev8 Premier Crew to give the glass new life. Take that glass repair to our Elev8 Premier location. They are here to help with your broken glass you may need repaired.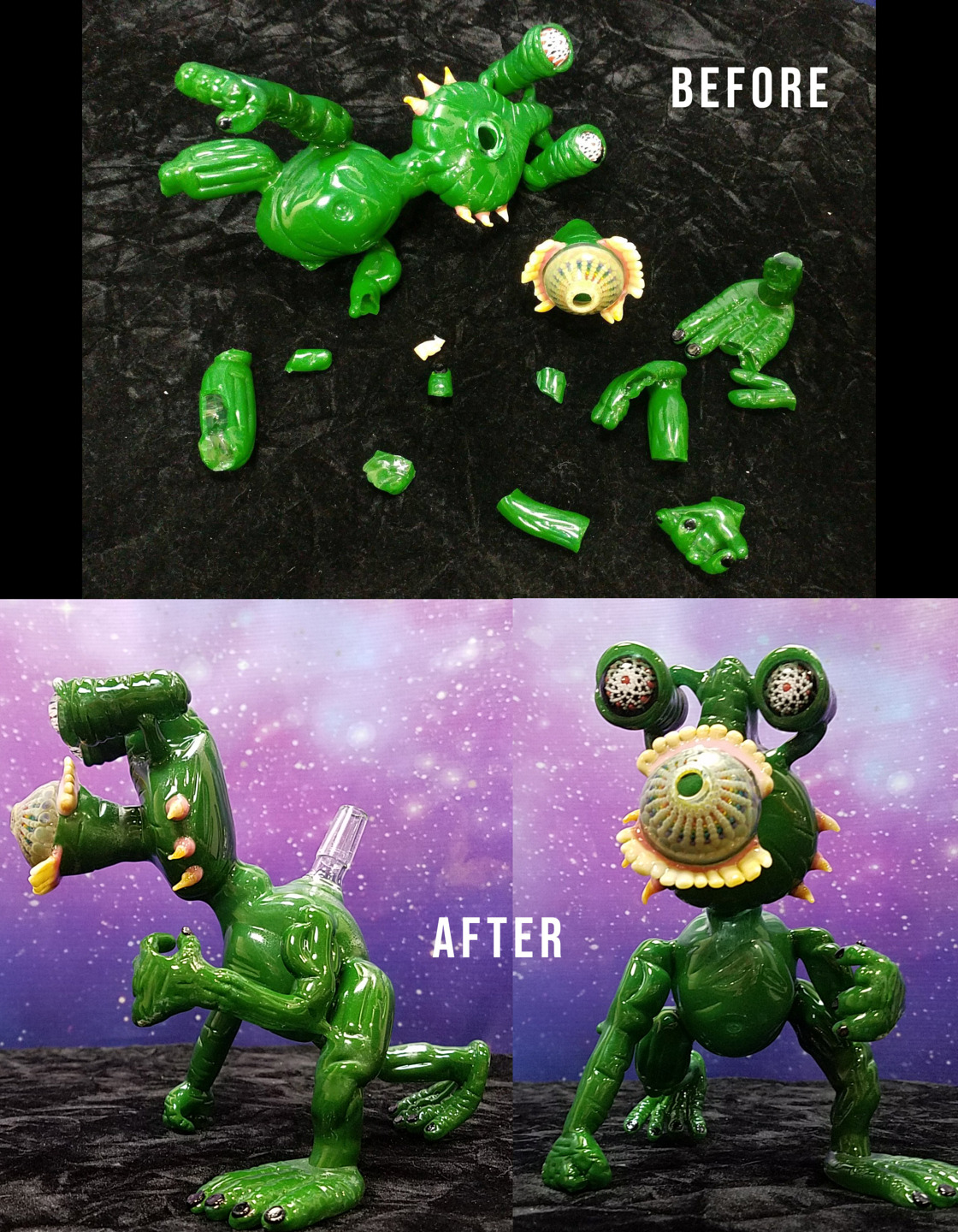 This colab by Steve H. and Erkdejerk was scooped up by our most amazing Elev8 Dolls Mike. Well, this dude decided to jump off his table without realizing he was made of glass. With a broken heart Mike brought his piece to the crew at Elev8 Premier and they were able to do one of the most amazing glass repairs we have done. When your glass needs to get a fix, look no further then Elev8 Glass Gallery to help you out.